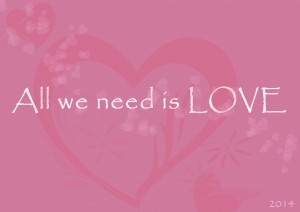 The Culture Working Group is happy to have creative active-members, and when those members also have initiative, they are super!
These days, we are very excited about one member especially, Sali Ebanoidze from AEGEE-Tbilisi, and her project All We Need is LOVE!
Check out the Facebook event created for this event!
In short, Sali wants to make this Valentine's Day extra special for the members of the Network, and needs your help to make it happen.
You have until the 10 February to send a short video to aegeeisalyouneed@gmail.com with:
" All you need is love," 

or the full chorus
" All you need is love, all you need is love,
All you need is love, love, love is all you need "
if you feel extra creative, you can also sing one of these parts
"There's nothing yo...
Read More