Never underestimate what you do in AEGEE: what you learn here can help you discover new strengths in your personality, hone your skills and boost your career! Let us inspire you. In cooperation with the Youth Development Working Group, the AEGEEan launches a series of career stories which all started thanks to the invaluable experience gained by being active in AEGEE. This week, Viola Bianchetti and Alperen Yavuz present themselves.
Viola Bianchetti, Projects Director of AEGEE-Europe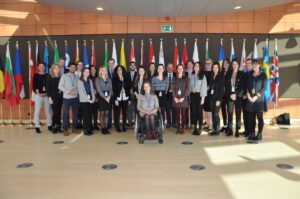 My experience with job seeking is definitely not extensive, but still I could notice that my AEGEE experience has been a valuable addition to my CV and also an important asset in a working environment. In Autumn 2017 I applied for a traineeship at the European Economic and Social Committee, a consultative body of the European Union. The selection process for any traineeship in the EU institutions is very competitive, and usually successful candidates already hold a Master degree, while I was still in the third semester of my M.A. course. Moreover, being Italian is a disadvantage, since there are national quotas and the number of Italian applicants is always very high. This said, I did not have many hopes to be accepted, but I was! It is easy to imagine that my AEGEE experience made a difference between me and other candidates, even though I do not have a proof of it. At that moment, my experience in AEGEE accounted for one year as part of the local board of AEGEE-Bologna, almost two years as team member of an international project (Your Vision for Europe), and I was at the time starting my mandate as coordinator of a Working Group.
Once I started my traineeship, I could easily see that my AEGEE experience was very useful in my everyday tasks. The unit where I was working was in charge of institutional relations between the EU and the civil society sector, and the experience which I gathered in the European level of AEGEE enabled me to understand very quickly who the civil society actors involved were and what their relation with EU institutions was. Moreover, most of my knowledge of EU institutions came from my involvement in the project Your Vision for Europe, rather than from my studies.
The soft skills which I developed in AEGEE were also very useful in a professional environment. My colleagues were quite surprised by the fact that I was proactive, quick and I did not need a lot of explanations. I soon realised that I was used to doing things with very few instructions, just learning by doing, and I was not scared of making mistakes. Moreover, during my traineeship my unit organised three conferences and my experience in event management in AEGEE was very useful in that. Besides the tasks related to the preparations of the conference, I was also helping with logistics during the day of the event. My experience in AEGEE was very important in this, as I could quickly see where my help was needed, what was not in the right place, and what should be fixed. This is a skill that every AEGEEan who organised a local or international event surely developed!
Sometimes we do not recognise sufficiently our experience as volunteers. It is important at times to stop and reflect about what we learned in AEGEE and how we can apply it in other fields. I am sure that if you do this exercise, you would be surprised by how many valuable skills you developed! It is then important to present them in a confident manner: volunteering experience is not less than professional experience! To the contrary, it shows that you are a proactive and engaged person and that you can commit to a project and stay motivated on a long-term basis.

Alperen Yavuz, an AEGEE Alumnus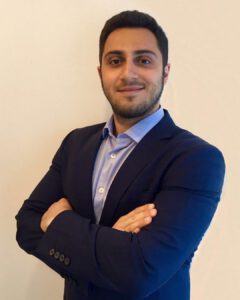 When I first joined AEGEE a decade ago, I never realized it would have changed my direction of career. I was studying Electronics Engineering at a Technical University and probably would turn into being a Research & Development kind of person. But as I learned to be a person who wants to change something and turn it into a reality, I started to look for what else I could do.
Sometimes we do not realize the value of having so many people around us from so many countries & backgrounds. When you start your working life, you realize that communication and teamwork skills are extremely valued. And these skills don't come easy! When I first started my Consulting career, I realized that there were many different people from different countries, but I could bond with them and work with them quite easily. Well as you can guess, this is very normal for an AEGEEan, as it is our daily life. But what we are forgetting to understand is not everyone has this kind of opportunity before their professional career. My teammates and my clients always thanked me for my way of approaching them, without realizing that I developed this in AEGEE.
These meetings or conferences we are having during our time here, or the workshops we are giving are extremely useful as well. It was my second month at work and I had to lead a very important meeting with a client, because both of my supervisors got food-poisoning (!) I was very comfortable to lead the meeting making everybody surprised (myself included), as we don't know but we do keep working on these muscles in our daily life in AEGEE.
And for last, let's not forget about all those events, projects, workshops and much more stuff that we are organizing here. We are learning to start something from zero and make it real, which is something you call a Project Lifecycle at work! And starting this from an early age, and when they don't expect much from you when you start your first job shocks them. In a shorter or longer run, you have a lot more advantage than you realize!