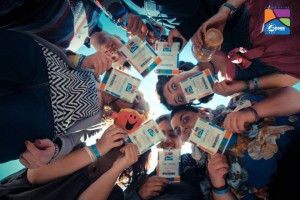 Do you like to write? Are you always the one correcting mistakes in texts? Do you have knowledge about fundraising and would you like to implement this knowledge? Do you like to work in a team full of international people? Would you like to stay informed about what happens in- and outside of AEGEE, and make sure other AEGEEans are informed about it too? You've come to the right place! Join The AEGEEan and put your passions into practice.
Did your local organize something you want to share with the Network or do you have another great idea for an article? The AEGEEan is always open to new articles, so don't hesitate to contact us at aegeean@aegee.eu! You can find the Guidelines for articles here.
If you would like to write for us more often, you can join The AEGEEan as a journalist, where you will be expected to write at least two articles a month, take part in team meetings and help us shape the future of the magazine. Would you like to write about everything going on in- and outside of the Network, while cooperating in an international team? Fill out our form.
To make sure the articles that are written are of high quality, we are always looking for proofreaders. As a proofreader, you don't have to be a native English speaker, but you are required to have a high level of understanding and writing English. You will be assigned to one or two sections of The AEGEEan and get notified when an article is ready to be proofread. Are you all about the details and would you like to make sure we only publish perfectly written articles? Fill out our form!
Once we have perfect articles published, we also have to make sure they get promoted among the Network. Do you think it's important to inform all AEGEEans about new articles? Do you have some basic knowledge about PR campaigns or can you work with programs like Photoshop to create new promotional material? Join the team as PR Responsible or Designer by filling out the form!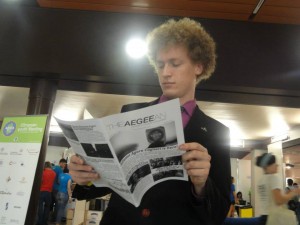 A function that just opened up, is that of Fundraising Responsible. Do you have experience with applying for funds and would you like to help The AEGEEan acquire funds if possible? Fill out our form and join the team!
To make sure all of the functions listed above can do their work properly, we are also looking for a Human Resources Responsible. Do you want to ensure that the members of The AEGEEan get the best Knowledge Transfer responsible and that the team has enough new members? Do you want to make sure that the team is working the way it should? Apply for the position in our form!
---