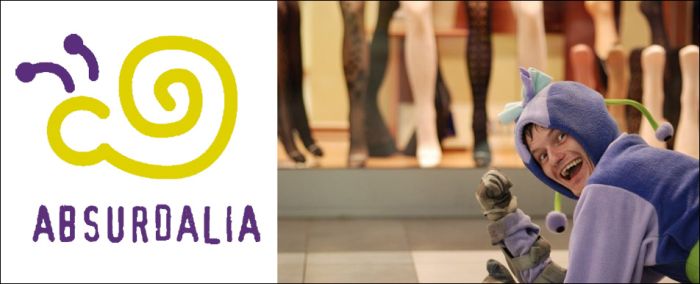 Silesia, region in southern Poland is probably not the most popular place for tourists. Historically tightly connected to heavy industry and therefore also a particularly shaped landscape formed by diverse tenement houses and coal pit shafts. But would that suggest that this area is not worth a visit? Nothing more wrong than that! Silesia is one of the fastest growing and lively areas in Poland and the particular architecture creates a strong feeling of industrial romantism and definitely is a place for many memorable adventures and discoveries. It is also the home of AEGEE-Katowice, our local of the month. 
AEGEE-Katowice was founded on the 27th of November 1991 and therefore has just turned 20 years old. It is a good occasion for us for a small retrospective of its activities and a small sneak peak into what their plans in near future. AEGEE-Katowice may not be the most well known antenna in our Network, but its strong position and influence was definitely visible at their birthday party that was visited by representatives of nearly all Polish locals and also some foreign guests. but what makes it actually so particular?
As one of the factors we can definitely mention its strong influence in the local community and various activites fostering the local culture. A very good example for that is the festival of absurd culture "Absurdalia" organised in November entirely by AEGEE-Katowice. It is an initiative that was revived this year after a short break with its third edition. This festival is something very unique in AEGEE, as it is a one-week, fully cultural festival including poetry, theatre, film, dance, photography and many more activities. "This festival is directed to everyone that considers "absurd" as a way to express culture and defines as such his/her own artistical activities", says Ewa Bieniasz, the coordinator of the project. "Through the exposition of absurd, we want to promote the feeling of surprise in our audience and make them wonder. With the presentation of usually widely unknown and strange art, we induce laughter and delight. This is a perfect way to draw attention to the little strange things of every day life in a different perspective", she adds. A professional jury, consisting of several well known artists was then selecting and rewarding the best works. The festival concluded in the celebration of AEGEE-Katowice's 20th birthday and in this way has shown that this antenna is indeed remarkable considering its strong involvement in forstering the local culture and its impact on the local community.
But apart from that AEGEE-Katowice is definitely not resting on the success of the "Absurdalia" festival. Every year they are organising an exciting Summer University that is bringing the participant as close to the Silesian culture as possible, including a real descent into the incredible depths of a real coal pit. Wearing a helmet and a full protective suit is probably a rarity during Summer Universities. This year's SU was organised in cooperation with AEGEE-Bratislava and the whole group got the chance to explore not only the deep coal pits but the entire South of Poland as well as Slovakia concluding in a visit to Bratislava. Another activity worth mentioning is the yearly European Day of Languages – a three-day fair on the diversity of languages with a significant participation of students of the University of Silesia. "PR przy kawie" (engl. "PR with coffee") is a weekly, as the name suggests, informal meeting with a PR professional and young people interested in matters connected to Public Relations. It gives the participants a perfect occasion to get in touch with a person with significant achievements in this field and learn through the involvement in a conversation covering PR and not only.
The involvement of AEGEE-Katowice in activities fostering the Silesian culture, its strong connection to many external professionals and the high quality training courses that they are organising are already reason enough for nominating them as our local of the month. However, the organisation of the "Absurdalia" festival of absurd culture in November was an achievement that is unmatched in the AEGEE Network was definitely the final reason to issue this nomination. We are looking forward for future activities, the growth of the "PR with coffee" events and further editions of this remarkable festival. Due to all that AEGEE-Katowice is our current local of the month.
Written by Michael Makowiecki, PR Commitee