Good news for our dear summer fans: a new Mediterranean ship has just arrived in AEGEE's harbour! Let the world know that our European universe has broadened with the beautiful island of Madeira. From next year onwards you might have the chance to apply for a Summer University hosted by our new Portuguese member. Ricardo Gonçalves, father to the new local, is already showing true AEGEE spirit. Read a short interview with him about the background and their plans for the future.

First of all, how did you come up with the idea of founding an AEGEE local?
I first came in contact with AEGEE in Slovenia during a Youth in Action event. I met amazing people from Catania, Maribor, Wroclaw, etc. who told me about AEGEE and what they do there. As the event went on, I more and more wanted to be a part of this family. When I got back to Madeira I joined AEGEE-Porto as there was no local antenna and I participated in a Summer University. During my Erasmus time in Slovenia I helped AEGEE-Maribor with their New Year's event. That was when I decided to found an antenna in Madeira and to give people the opportunity to come and visit our beautiful island and culture. I want to introduce AEGEE to local people and all the things they could do with it and increase the AEGEE family itself.
That was definitely a good decision and it's great to see how enthusiastic you are! How many members does AEGEE-Madeira have so far? 
Right now we are 15-17 members. I don't know the exact number, but as the word spreads I believe we will grow even more. AEGEE's ideals are very appealing and interesting. It's hard to say no to such a great opportunity.
Have you already signed the Convention d'Adhésion?
We have not, not yet. We are still going through the process, but I would like to say thanks to Jüri Kirpu, João Monteiro, Luis Martinez, and Peppe Gianni who have been of great help.
You are the first one in "Madeiran history" who founded an AEGEE antenna. How does it feel?
Amazing! Still, I wish it could have been done sooner seeing Europe is going through a difficult time right now. Getting people to come here might become a bit harder.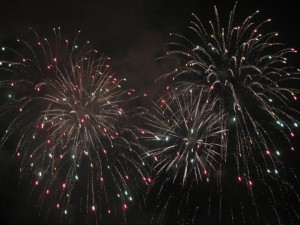 I don't think that would detain people from travelling there as Summer Universities  taking place near the sea are extremely popular every year. Are you planning to organize one? I know it is a bit early but in general, what kind of programme ideas have you already thought of?
We have been speaking about it, it would be great, Madeira is a place where we could have a great program at any time of the year. Right now it is sunny outside and it should be winter. A New Year's programme would be great as well because Madeira is a Guinness book record holder in their firework display. We have a lot of things to show and to do here, from nature walks, to scuba diving, paragliding, going out. This is something we are currently talking about and still haven't come to a fix decision. We are focusing on the creation right now.
If you had to describe Madeira with 3 words what would these be?
Sun, nature, sea.
Attractive! And the perfect antenna you imagine for yourself?
I don't believe in a perfect antenna but as long as everybody is motivated I believe it will be a great team.
The first thing coming to mind when you think of AEGEE?
Family.
Thanks to Ricardo and Facebook for making this interview come true and we wish AEGEE-Madeira joy for their work and that their motivation will remain unchanged for a long time!
Written by Kata Szabó, AEGEE-Piliscsaba