The Member of the Month of October is Alessandro D'Ettorre from AEGEE-Leuven. He was nominated because of his huge contribution to the locals in organising events and the Summer University, although he was a member only from April to December. His genuine enthusiasm impressed us and we interviewed him to know a little bit more about him.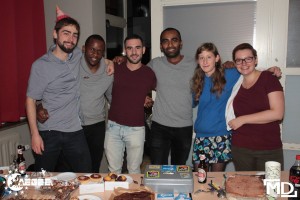 The AEGEEan: Please, introduce yourself!
Alessandro: I am Alessandro, a 24 years old guy from Milan. I came to Leuven to write my master thesis in Materials Engineering and Nanotechnology and that was also the reason I became an AEGEE member in the amazing AEGEE-Leuven antenna. I like travelling, getting to know new people, organising events and new experiences…more or less the portrait of the perfect AEGEEan!
How does it feel to be nominated?
Most of all, I feel happy that people appreciate my effort and I'm glad that they took some time of their busy lives to make this superkind present by nominating me.
Who do you think nominated you?
I can not tell, I have met so many amazing people since I became a member in April, but I guess that our new amazing President, Elinne, has something to do with it.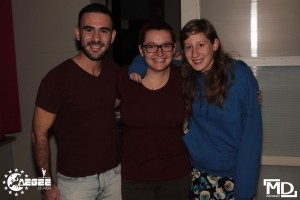 Among the reasons for your nomination was your enthusiasm in doing activities, despite not being a member of the board of AEGEE-Leuven. How important is to make a contribution to your local as a member?
It is very important. For me making my own contribution is more rewarding, than just taking part in events, because it really makes you feel that your contribution is useful, and that you can really make a difference. When you see how successful the event that you helped organise is, you really understand what the AEGEE spirit is.
You will finish your thesis soon and you will be back to your hometown. Are you planning to be active in the local present there?
One of the greatest regrets of my life is not joining AEGEE earlier! So of course I will become a member of AEGEE-Milano (greetings if any of you is reading this) and I hope to be just as useful as I have been in Leuven, and to meet wonderful people, as those I met here.
How is taking a semester abroad and why should people do that?
It is an incredible experience and everybody should use this opportunity at least once in a lifetime.
You change in a way you could have never imagined before leaving, and once you come back home you will never be the same. In a positive way, because you will be more open to new people, to new situations and to life in general.
Last but not least, let's do a small game. Explain yourself and your personality using the letters that compose your name. 
That's difficult, I have a really long name.
Altruistic
Laughing
Easy going
Sarcastic
Single
Amazing
Noisy
Daring
Reliable
Optimistic
Written by Erika Bettin, AEGEE-Verona