With our organisation more and more focused on training, an event made in March captured our attention: the TnT (Training of new trainers) organised from the 16th to the 23rd by AEGEE-Maribor. After having received a lot of good nomination, we decided to elect the Slovenian Antenna as our Local of the Month. We spoke with Nina Piberčnik and Petra Žula to know something more about this local and its future plans.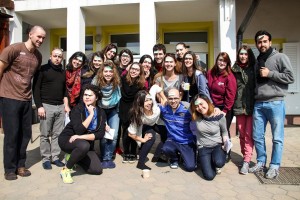 The AEGEEan: Please, introduce your local.
Nina: AEGEE-Maribor is one of the two Slovenian antennae. Even though Slovenia is not very well known in Europe, AEGEE people know our country for it's beautiful nature and Maribor, our beautiful small city, because of our events (especially for the New Year's Eve one). On the local level, active members always take time for each other – we prepare monthly dinners, social evening, etc.  Right now, we are also putting effort in getting new active members.
How does it feel to be elected as Local of the Month?
Petra: It is a very strange feeling. We did not expect it! But I can say, that we are very proud. It is the result of our hard work.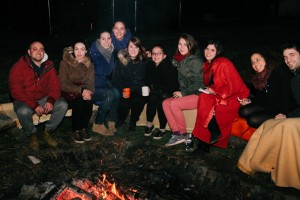 You were awarded because of your TnT event. Please describe it. 
Petra and Nina: Three trainers from The Academy came to pass the knowledge to 21 participants from all over Europe.  The event was very, very  intensive –  we had workshops all days, and in the evenings there was a social program. The whole event lasted for eight days. The TnT took place a bit outside of Maribor, in a big house, surrounded by beautiful nature.  We were basically in the middle of nowhere (with some jumps to civilization) and we could really make a training bubble.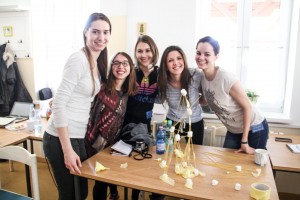 Why did you decided to organise such an event?
Petra:  I found out about the AEGEE-Academy during my Summer University in Santander and since then I was thinking about attending a TnT. The last board of AEGEE-Maribor had new ideas and we wanted to take our antenna to a new level. We thought about making events with content, then I got idea about TnT, I contacted AEGEE-Academy even before the application for hosting antenna came out. It was a perfect opportunity to do something new and we went for it.
How was the cooperation with The Academy?
Petra: We had some small problems, because we did not know what to expect, but in general cooperation was very good.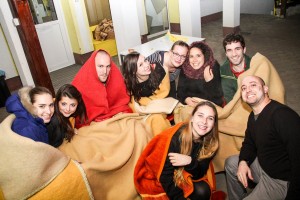 What is the strongest asset of AEGEE-Maribor?
Nina: Experience, but, at the same time, motivation for new things. With so many events organised, some members are already professionals in all the aspects of organisation.New members can add fresh ideas and different opinions. On the other hand we have this motivation and no fear of trying something new. Even if in the beginning we were not totally sure about how exactly we will do it, in the end we managed everything by putting effort, energy and our hearts in it.
Name one positive and one negative aspect of being part of the AEGEE Network. 
Nina: One positive: getting a bigger picture out of experiences. One negative: missing AEGEE friends from abroad.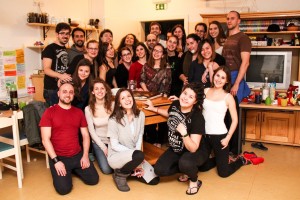 What are the future plans of AEGEE-Maribor?
Nina: Of course we are – like every year – continuing with Summer University – this year we are organising again a Travel Summer University. We will travel from Maribor to Ptuj, and then to the sea of Croatia. This year's main theme will be dance!
As we are known as masters of New Year University, of course we will not skip it either. Next winter, old organisers are returning… and we will once again surprise you with a great winter event. Why?  This year NYE will be 10th in a row! So you can expect an awesome anniversary celebrations.
In the future of AEGEE-Maribor we also want to organise more serious, educational events. We also want more exchanges, local trips and workshops. Let's hope everything goes  according to plan!
Written by Erika Bettin, AEGEE-Verona