Like every year, The AEGEEan is giving a platform to candidates for a position in the European Level boards and commissions of our association to answer to some questions in order to present themselves. This year, we established a cooperation with the Golden Times and, together with his Editor Gunnar Erth, former and current journalists of our magazine will interview the candidates for the upcoming Agora in Krakow. Today we present you with the only candidate (so far) for the position of  Equal Rights Working Group Coordinator Julia Roshan Moniri (AEGEE- Frankfurt am Main) and  three members, all running for one of the six positions available for the members of the Network Commission: Brian Brands (AEGEE-Tilburg), Novak Simin (AEGEE-Novi Sad), Refik Barış Özçelik (AEGEE-Izmir).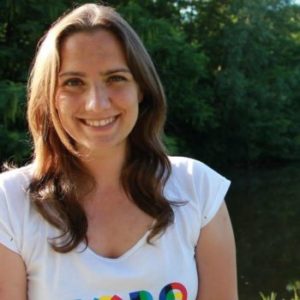 One of the Focus Areas of AEGEE is Equal Rights, with the aim to acknowledge and tackle discrimination based on gender identity, expression and sexual orientation, and to promote equality from an intersectional perspective. Contributing to that is the Equal Rights Working Group, which supports the Network in organising activities and sets up its own related activities too. Julia Roshan Moniri, member of AEGEE-Frankfurt am Main, is motivated to take on the leadership of this Working Group for the next term, starting on the 1st of August. About time that we get to know her!
Check her interview here.
Find Julia's complete candidature here.
Refik Barış Özçelik took his first steps on the European level of AEGEE as Content Manager of the Events Quality Assurence Committee (EQAC). The 19-year old member of AEGEE-Izmir will present his candidature as Network Commissioner at Agora Kraków.
Check his interview here.
Find Refik Barış' complete candidature here.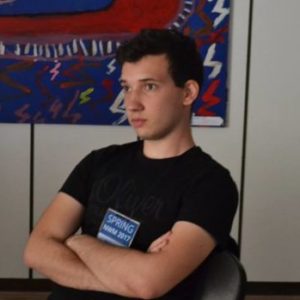 Getting inspired by AEGEE's greatest events ever as well as creating new ones: this is one of many things that Novak Simin from AEGEE-Novi Sad wants to do if he gets elected Network Commissioner at Agora Kraków. "I would also like to see more locals cooperate on a joined project or joined event", he says. The 22-year old engineering student currently serves as Subcommissioner of Marina Klanjčić and is also member of the Action Agenda Coordination Committee (ACT).
Check his interview here.
You can read Novak's full candidature here.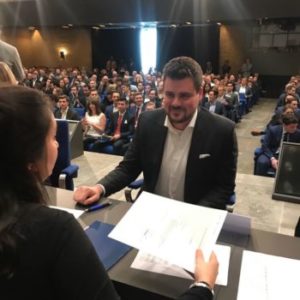 Brian Brands, student of Supply Chain Management in Tilburg, discovered AEGEE two years ago. After more than a year in the board of AEGEE-Tilburg, the 26-year old is ready to take a step further and to contribute to the development of locals from the Netcom perspective.
Check his interview here.
You can read Brian's complete candidature here.