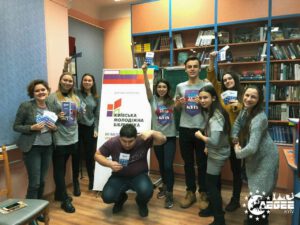 The AEGEEan starts a collaboration with the AEGEE Eastern Partnership Plus project. This year, the Eastern Partnership bloc celebrates its 10th anniversary. The six-member countries plus Russia have been very active during the last decade, organising and hosting a lot of events within AEGEE and raising awareness about the EU in their respective countries. In order to show what has been done so far and where our EaP+ antennas are heading to, we interviewed them on their activities and plans. Our next antennae is AEGEE-Kyiv.

Let's get to know each other first: Tell us a bit about your local?
Our local is situated in the heart of Ukraine – its capital: Kyiv. So far we have 60 members but there are plans to become an even bigger family. We regularly organise Summer Universities and New Years Events. Also, we participate in different international projects and organise thematic and entertaining local events.

Please tell us something about the history of your local. How did it develop?
We were created in 1995 and already had a lot of fun being a part of AEGEE-Europe. We were taking part in different projects like Europe on Track, Summer University, doing several exchanges and growing as a community.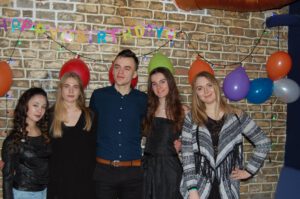 What do you consider your biggest achievement so far? In your viewpoint, what's the biggest challenge you've faced?
Our biggest challenge and the biggest event was organising the Agora in 2015. We faced a lot of difficulties which we had to overcome all together but we built an even stronger team and had fun having so many people from all over Europe in our home city. And that also became our greatest achievement so far.

Do you do a lot on the topic of sustainability? What are you doing exactly? Can you tell us more about it?
The topic of sustainability and environmental protection became very urgent in the whole world and in AEGEE-Kyiv as well. This year the topic of our SU is nature and environment. We are going to hike in the mountains for a couple of days, do a lot of sports, enjoy nature and encourage people to care more about ecological issues. Also, we have a project called 'EcoVesna' which includes regular workshops and lectures on this topic.

What are your plans for the future? Would you like to organise a big event? What activities do you have in mind?
In future we want to stay as one family with our current members and our newbies whom we always welcome to join us and help each other in self-development, realising ideas and dreams and being a current place for young people to come to. And maybe in a couple of years, AEGEE-Kyiv will hold another Agora.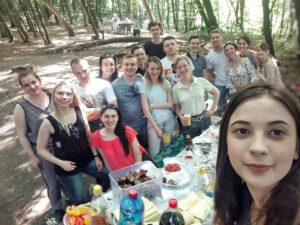 For EaP locals: This year the Eastern Partnership Project is celebrating its 10th year of existence. What did it change in your lives, personally and as an AEGEE local? What do you think about the partnership between your country and the EU in this context?
We started to cooperate and communicate between members of AEGEE-Europe even more. We were following interesting events which were taking place. We were meeting new people and finding new ways for further projects. And we consider this to be extremely important. The partnership between Ukraine and the EU should become even bigger and stronger and we are really looking forward to it.

In your opinion, what should EaP+ as an AEGEE project concentrate on? How can we help you to grow and develop? How could it interact with you?
Uniting the locals as the main priority of AEGEE-Europe and EaP+ in particular. In behalf of AEGEE-Kyiv, I can say that we are open for any kind of cooperation.