Spring Agora 2022 is starting soon and it's finally happening in-person again! Are you as excited for Novi Sad as we are? If yes, then don't stop reading now! As you know, the Agora is not only about having fun but also an important event for our organisation because elections are taking place there. Today we are presenting one of the candidates for the Juridical Commission to you. It's Russlan Kvitnevyi! Find out more about him and his motivation for the position in the following article.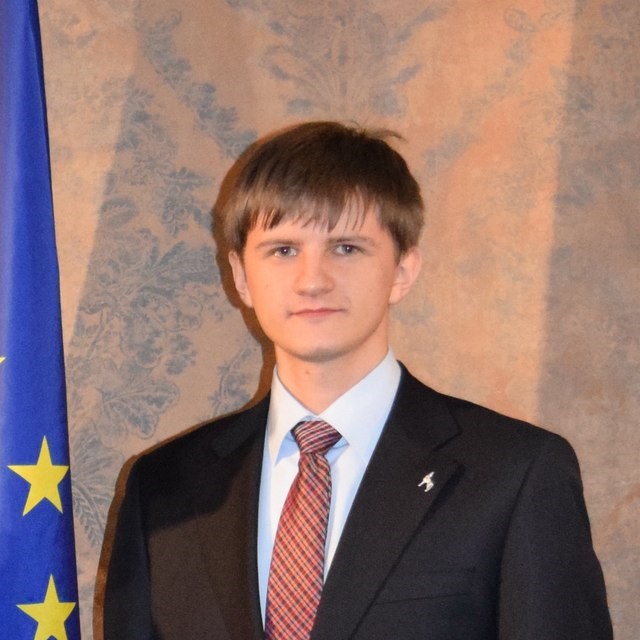 Hello, can you introduce yourself to the AEGEE-network? When did you join AEGEE and what were your best experiences with AEGEE so far?
Hello, My name is Ruslan Kvitnevyi, I'm from AEGEE-Lviv. I joined AEGEE in January 2019 and my best experiences so far have been the events I both participated in and organised, the people I've met and worked with around Europe, and the things and skills I've learned holding different positions.
You are candidating to become a member of the Juridical Commission. Why did you choose this position? What do you think is exciting about it?
The nitpicking nature of the law and the ways of the interpretation excite me. Given the current options I have, Juridical Commission seems to me the best place where I could expand my AEGEE knowledge the most and be at service to the Network.
Do you already have experience with juridical commissions?
I have not been part of JC prior, not as a member, or as an assistant. The closest relatable part to JC (or the law in general for that matter) would be me updating AEGEE Lviv's Statute in 2020 and sending it to JC for approval (spoiler – it passed), dealing with the legal documents while being antenna's President (2019-2020), conducting NetCom Speaker team elections in 2022, and studying some law during my international relations term at the university.
What are some skills of yours that are important to have while being part of the Juridical Commission?
Nitpicking, stubbornness, and yet also flexibility.
Do you have any plans for AEGEE? Which aspects of our organisation could be improved and which aspects are working quite well at the moment?
If you're referring to JC specifically, one of the most important things for me as of now is the lack of PR. Sure, the nature of the Commission may not exactly imply openness, but the Network should be more aware of the JC's work. Better PR lies within a plan I'd like to do while serving in JC. And we also lack (law) people, but that's just the general trend.
Is there something you want to tell us? Now it's your time to do so.
Check out my application to know more about me, my motivation, and my program. P.S. Still single ;-)