The NetCom is one of the most important bodies of our organisation and we are excited to introduce you to one of the candidates. Wojciech Krywult not only has many useful skills for the position but also big ideas. Find out more about him and his motivation for becoming member of the NetCom!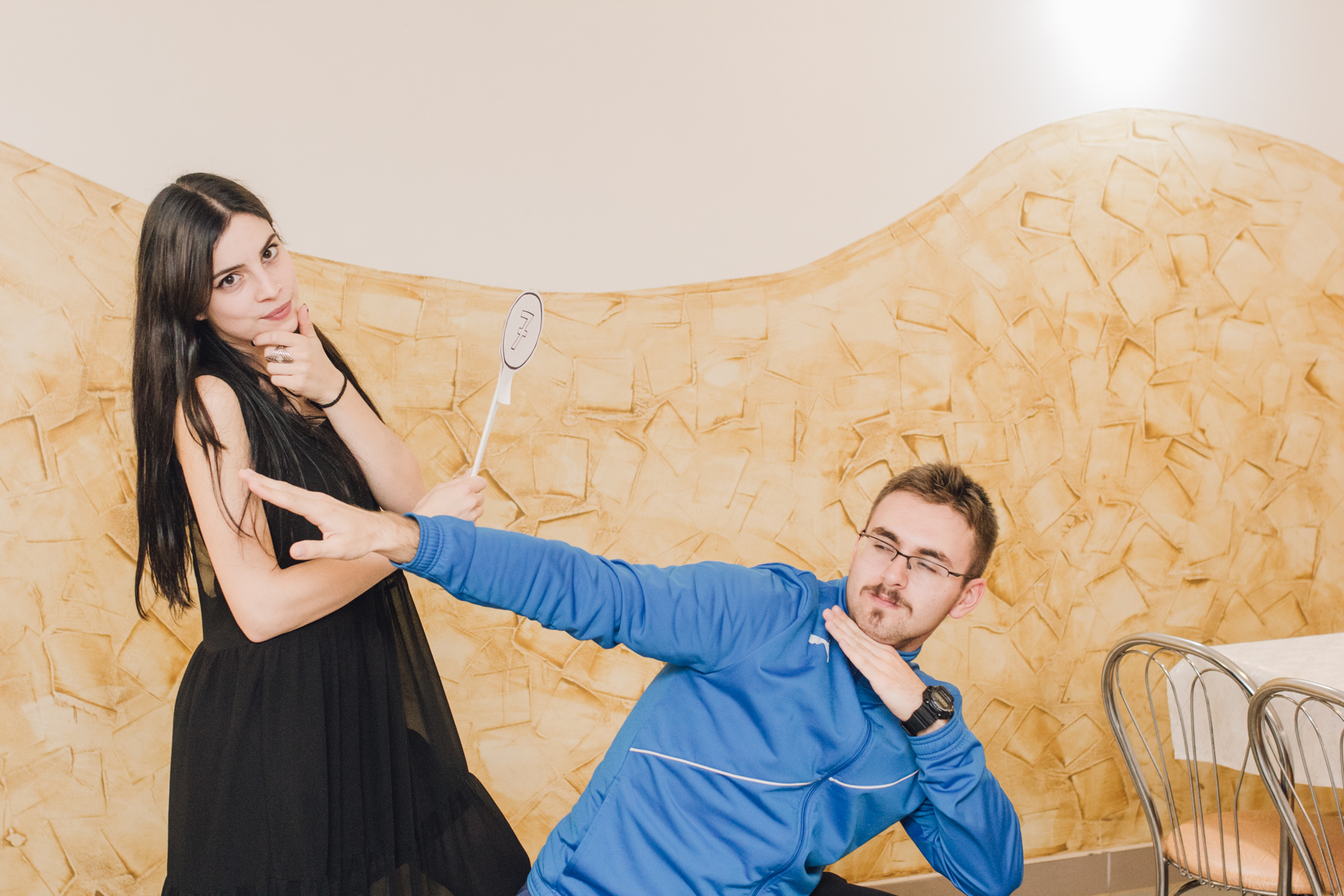 Me with my best friend Karina Makara during LTC, Photographer: Szymon Podubny Photos
Hey, thank you for doing this interview with us! For the beginning, could you introduce yourself to your fellow AEGEEans?

Hello, my name is Wojciech Krywult, I'm an AEGEE-Kraków member since 2019, and a student in the field of Mechanical Engineering. Currently, I'm using my PR knowledge to help Summer University organisers and participants on behalf of SUCT.

What are your best memories with AEGEE?

I think my best memory was a Pub Crawl at the AEGEE-Poznań birthday party. :)

Network Commission is arguably one of the most prestigious positions in the entire organization. However, being Network Commissioner is highly challenging. What motivated you to submit your candidature and why do you think you are suitable for it?

For me, the most important motivation is keeping contact with the international society and improving my abilities. Through my experience, I know that the Network Commission is the most vivid European Body in AEGEE and I have many friends who have been active there. I think I have much to learn before taking this position but I can tell that I still have more knowledge than the average AEGEEan.

The skill of finding AEGEE information will be the most precious to me because our database management is very chaotic as, for example, people from AEGEE-London are mentioning in their "Modifying the List of Levels of Protection of Data" and "Introducing the Content-Format Guidelines" proposals.
What are some current policies or projects in AEGEE-Europe that you disagree with and why? What solutions would you suggest to solve these problems?
There are sooo many policies and projects in AEGEE-Europe, that I disagree with but this topic is so complex that I cannot propose certain solutions. On the other hand, I will strive to highlight these issues in the internal forum and create some possibilities for common online debates or separated offline ones.

The first thing I have in my head now is the AEGEE identity dilemma. To simplify, currently, there are two ways in which our organization is going: maintaining a quasi international student travel agency and creating a European political association. In both ways, we are weak (due to pandemic lockdown and insufficient visibility in the eyes of decision-makers), and we are shy to define these paths.
Other serious issues belong to our popular institutional bureaucracy with illogical working formats of almost every EB. The best example are hermetic Focus Area Working Groups (not mentioning that half of them de facto don't exist). I'm asking, why does a small group of six to ten people have to be responsible for the realization of one of our strategic aims? Shouldn't it be based on mutual cooperation between central and local versions of WGs? A similar format is possible in the case of Summer Universities where SUCT only draws the most optimal path for local organizers, NOT taking over their work. It is also possible to create local "WGs". The best example is my Antennae – AEGEE-Krakow with our "Mental Health Working Group" and "Ecological Working Group". Imagine how beautiful it would be when central WGs would be the inclusive platform of the knowledge and experience exchange between local Aegeeans!

I think it's enough for this question but believe me, there are many other topics that I want to discuss during my potential term. You can also be sad after reading this and some of us can have a sort of cognitive dissonance or hopelessness. In my philosophy of life it can also be a constructive experience. During this total crisis that our organization is fighting, we can learn many useful things: How to manage it, how to communicate and work under stress and pressure, and obviously, how to repair a big organization. It sounds to me like a cool adventure. B-)

Do you have a preferred Network Area? What would you do if you were appointed to another?

I think I should rest from my original Wild East Area and choose a different one. Wild East is a very flourishing society and it needs quite an experienced Commissioner to boost it up. 
In my dreams, I would prefer AEGEE-California, but in reality, some of our southern areas would be the best option for me. :)
Is there something you want to tell us? Now it's your time to do so!

You can find more information about me via this link:
https://linktr.ee/402234
And I don't like farewells, get used to it. ;)