Hello dear AEGEEans! After our recent elections, AEGEE's online magazine, The AEGEEan, finally has a new Editor-in-Chief and a new Vice Editor-in-Chief. But of course, the AEGEEAN is much more than those two posts! Today, we want to introduce to you our team, that though small, it has the motivation of a thousand! If this article made you curious about our work, you can find more information and the form to join our team here.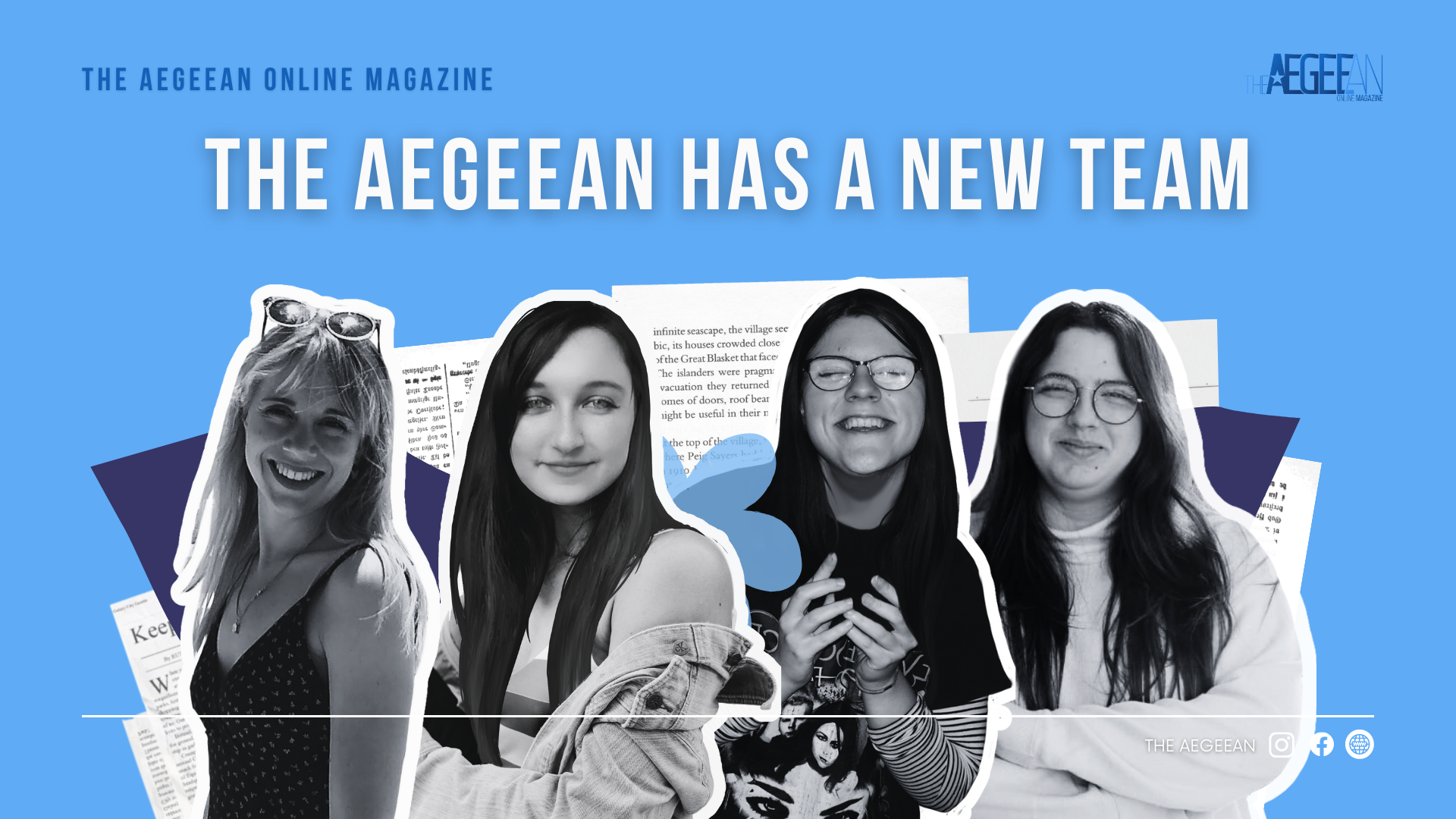 Editor-in-Chief
Hey everyone, I am Janine and the newly elected Editor-in-Chief of the AEGEEan. I have been a member of this awesome magazine since March of 2021, and now I have decided to take on more responsibility. I am studying Political Science in Germany, and I am a member of AEGEE-Mannheim.
Since I was a little kid, I have enjoyed writing, and when I grew older, that interest only increased. When I was in high school, I worked for a local newspaper and there, I could improve my writing and interviewing skills. Being a part of The AEGEEan offers me an opportunity to do what I love within a great team. For me, it is a lot of fun to write about AEGEE topics and events. I enjoy keeping the members from all over Europe informed about what is happening in different antennas. I really hope that in the future we can recruit more members, and give the AEGEEan more structure.
Vice Editor-in-Chief
Hey there! I'm Cristina, English Studies major, Communication/Journalism minor, and the new Vice Editor-in-Chief of the AEGEEan — AEGEE's awesome online magazine. Magazine for which I have been a journalist for 2 years already (and will keep being, even though I've this 'important' post, cause writing it's what all of this is about!)
Probably you have already guessed I really like writing (yup, it's a certainty, I really do). Ever since I was a little kid in my village in the mountains, reading and writing stories has been my thing. I would later learn they mixed really well with English, and then, after discovering my local, AEGEE-Oviedo —and the whole AEGEE world in the process—, I came across the AEGEEan. I have learnt so much, I'm certain I'll keep doing so, and I can't wait to see where this team —and the people that are to come— will get us!
Journalist/Proofreader
Hello everyone! My name is Jovana and I am a 22-year-old English student. I am the journalist and proofreader for this wonderful magazine called the AEGEEan. This is my first experience outside of my local, AEGEE-Nis, and I am very much grateful to be a part of such a hard working team! I may not be as experienced as the rest of our members, but I am a passionate and hard-driven person who adapts very quickly to new situations. So, I advise, whoever can join, that you will not regret such a decision and that it will be a fun, fulfilling and rich experience.
Last but not least Teodora is our CD responsible and an important member of our team!
If you have any questions or remarks you can contact us via aegeean@aegee.eu or on Facebook.
If you want to join our team, you can find more information here!