It all started with an idea to raise awareness about Europe among children in rural areas of Latvia  and to make them feel like the European citizens they are. The idea was to abolish all kinds of boundaries, both physical and psychological. AEGEE-Ogre took the initiative and came up with a project so good that it received a grant from Youth In Action (YiA). With the financial support of YIA, the idea was brought to life.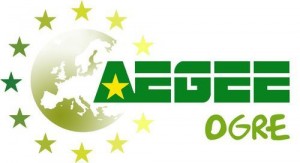 After preparing the project during the long and tiresome winter months, its accomplishment approached together with the warmth of spring. The main coordinator of the project, Irina Sadrina, together with her team, worked day and night to make their vision a reality. From March till May, members of AEGEE-Ogre, with the help of some Erasmus students from Germany, Spain, Turkey and Ukraine, visited rural schools in the Ogre district and spread the different cultures among eager-to-learn children.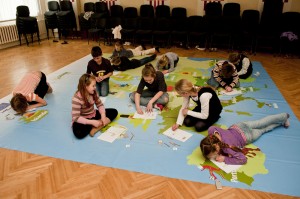 Each foreign participant got to share his culture with both 4th graders and 12th graders. The different age groups made the project even more interesting as different activities were held for each of the groups. While the young kids got to do more hands-on projects, enjoying games and watching short films about the countries of their guest speaker, the older kids got just as involved in discussions and seminars. In the end, it was not just some boring school lecture. It was really an upbeat discussion and very much of a "show and tell" moment.
The organisers of AEGEE-Ogre helped many kids feel that they truly are part of Europe. They gave a chance to school kids to meet young foreigners who came to Latvia to gain knowledge and experience that only an international program can give you. For some, this program opened their eyes to a whole range of new possibilities, for others, it was a chance to see themselves and their place in this world from a completely different point of view.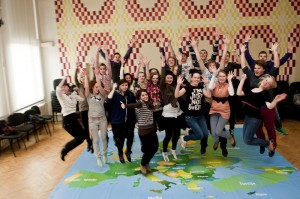 Special thanks for the photos to Irina Sadrina and her team from AEGEE-Ogre!
Written by Olga Volovyk, AEGEE-Kyiv