After 4-year long break, in 2012 AEGEE-Eskisehir had organised a Summer University, which has a unique Mythology concept. Seven months of preperation, which were long and tiring, came to an end on 23rd of June 2012. We started to wait for our lovely participants with excitement.
The arrival of our first participant meant that our Summer University has officially started and then overloaded us with splendid 14 days and nights of non-stop programme.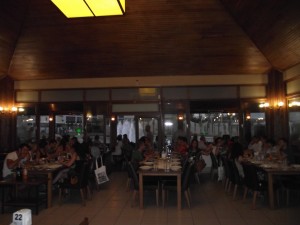 At the end of the first day when all participants arrived to the event, the magnificent Eskişehir welcomed them at the dinner time. As we had participants from Spain and France, we of course felt obliged to watch the football match that night right after the dinner. When the game was over, the first night party started and ended with lots of rock and fun.
Next day our participants enjoyed the historical and not spoiled beauty of Eskişehir, and then we had just a few days to reach the sun, sand and sea.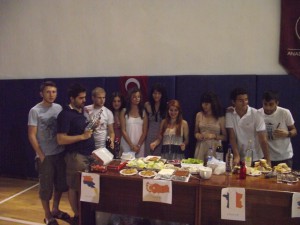 During days and nights at Eskişehir, the programme had been filled with lots of surprise activities such as pub crawling, city rally, aquapark and the historical "Yazlıkaya" city tour. After the great journey in Eskişehir , it was time to say goodbye to the city to carry on another beautiful adventure.
New destination was Pamukkale. After a wonderful breakfast in the morning, our route was to visit the antique cities Hierapolis and Letoon. Then we returned back one more time to spectacular Pamukkale. After passing through the white way and getting into the bus, we moved for five more exciting days to Fethiye.
After a long and adventurous journey on the way for Fethiye, we had organised a surprise birthday party for one of our lovely participants, Berdan, who is a new member of AEGEE-Mağusa.
During the days at Fethiye, the programme has had a sightseeing tour for antique cities covering Thelmesoss, Tlos, Yakapark and Karaköy. Besides of the natural beauty of historical cities, we had an unforgettable yacht tour with lots of joy and fun. Eevery night we offered an open-buffet menu in different and beautiful hotels to our participants. After the days at Fethiye, the route and the direction of the signs had changed its way to Kaş.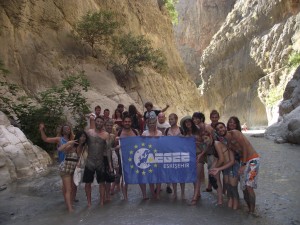 Kaş is the most important region of the Lycia road. We had an opportunity to discover the underwater beauty of the mythology at Kaş. After figuring out the excellence of the Kekova Gulf with its ruins, the participants had discovered the underwater world by scuba-diving. That day was the end of the unforgettable event. This event lead to us to feel strong AEGEE spirit one more time.
We are grateful to our participants who shared same feelings with us and made our dream come true. When they were leaving Turkey, they all were singing one song: "Es Es Es Ki Ki Ki Eski Eski Es!!!"
Written by Engin Ergezer, AEGEE-Eskişehir
Below you can read more stories from the SU in Eskisehir: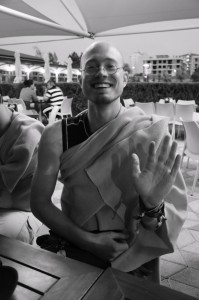 "For me AEGEE is a student Network trying to influence European politics by student actions and by advise given to European politicians, but also a Network to get to know a lot of new people  – hence I participate in political issues via AEGEE but also try to travel a lot via the Network.
The SU was very well organised and structured, especially the excursions, delivered transport and the meals! Concerning the teaching part I would have been glad to get a bit more information by lectures (however I am afraid I am the only one thinking like that) – the reason is that I sometimes had the feeling that the excursions were detached from the background, though Suzan did a very good job.
Spare time, teaching (excursions + lectures) and party were well-balanced. You as organisers socialized with us, so also a big plus for that!
Unfortunately, there were not many people attending the SU so the group was not mixed that well (of course that's not your fault). The only thing remaining to improve in my opinion is the "treasure hunts" – I would either change them radically or drop them out completely, I sometimes felt like part of a kindergarten excursion when it came to search for stickers."
Written by Armin Weckmann, AEGEE-Darmstadt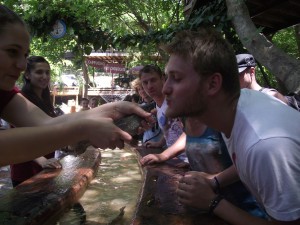 "For me AEGEE is a huge friend, party and traveling group! It is a place where everybody is friendly and open to others and to other cultures. All rivalries between nations, prejudices and preconceived ideas mean nothing. You can always count on AEGEE people, even if you do not know them, when visiting their cities, party or looking around.
My feelings for this Summer University are that this worked out almost to the perfection! Great organisation, incredibly beautiful country, great content, fun parties, nice organisers. Really good feelings! I will never forget these places and people! Thanks for this great summer."
Written by Rafael Von Oppen, AEGEE-Santander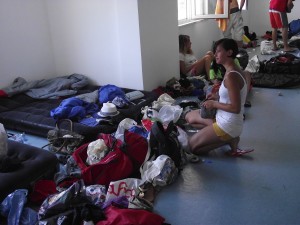 "A-Always being a group
E-Enjoying your summer
G-Going around historical heritages
E- Emerging friendships
E-Efes Time!
First AEGEE was just a name of an organisation. Its description was perfect. 14 days traveling around Turkey, scuba diving, having great time. Who would not want that? Coming to AEGEE-Eskişehir was the best way of starting the summer mixture of people, culture, stories we tell to each other. Stolen glances, gossips, running late all the time…  Biggest advantage of AEGEE is being in a group, eating, swimming and dancing together. As our organisers always say "Last five minutes! You are the last one! Come on!"
Written by Anamarija Fink, AEGEE-Maribor