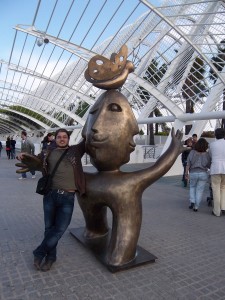 Dear Network, I would like to introduce you to one of the people behind the scenes of AEGEE tech. Our very own Wizard of AEGEE, speaker of the Information Technology Committee and IT Responsible of the UnEmployment Project – George Dimitrakopoulos. He is our new Member of the Month. 
The AEGEEan: Congratulations, did you expect the nomination?
George: Thank you! It is a great AEGEEan honour for me!!! The truth is that it was a wonderful surprise when I was informed about it.
Could you please tell us about yourself and your AEGEE history?
I am 26 and I am PhD student in Bioinformatics at the Electrical and Computer Engineering department of the University of Patra, from which I graduated 2,5 years ago. Beside programming, I really like books, films, theatre and of course travelling. That's why I joined AEGEE-Patra  four years ago and since then, I have participated in numerous amazing events of all kind (cultural, SUs, Agorae, NWMs, exchanges…). I am active in the local level, where I have organized many events and been in the local board, and in the european level as well, where I am member (and currently Speaker) of the Information Technology Committee and IT Responsible of the Youth UnEmployment Project.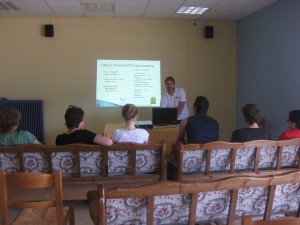 You are the genious mind behind OMS, could you please tell us about that?
The information technology field is where I can offer the maximum to AEGEE. Currently, I am actively involved in the development of the new Online Membership System (OMS)  which is intended to replace intranet in order to cover all our needs. Specifically, one part of it, the 'JC module', has been succesfully put in action in Agora Budapest. Via this system, it was possible to manage the proposals and other votings (rollcalls, reports, motions etc). It is still under development and new features have been implemented, such as proposal submissions. Also, for the upcoming Agora, we plan to include in the system electronic  elections for candidatures. At this point, I would like to mention that all of these things happen with the support of Manos Valasis, to whom I would like to say thanks for his work.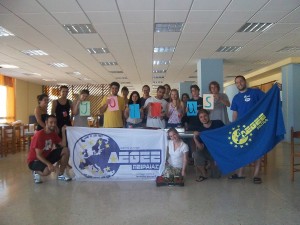 What are your future personal plans regarding AEGEE?
The biggest aim is, as mentioned before, to launch OMS with full functionality as soon as possible. Otherwise, I don't have any other long-term plans. Of course, I am willing to contribute to the improvement of IT facilities of our beloved organization. Finally, I am still involved in activities of my local, although I would like to shift to an advisory role.
Will we see you at the Spring Agora or perhaps during one of the Summer Universities this year?
I have applied for the Agora and I will decide definitely if I am going or not in the next couple of days, but I definitely want to. About the SU's, it is still early to tell, but I'd like to discover a new place this year, too!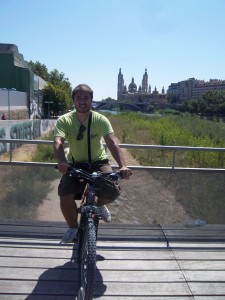 If you were to describe your AEGEE life so far in three words what would they be?
Travel, People, Volunteering
Last question, any advice to both your locals and new members everywhere?
Take the chance to do something different! For me, AEGEE proved to be a life-changing experience. Live new experiences, travel, get in contact with new cultures , learn, make friendships, take part in activities. Whatever you like to do, you can always find young people from all over Europe to discuss it with, share ideas with and to realize your plans with their help!
Written by Andra Toma, AEGEE-Bucuresti