July and August were busy months for the Network Commissioners primarly focusing on the upcoming Network Meetings as well as preparing for Agora Zaragoza. In this telegram five of the Network Commissioners tells about what exactly they have been doing in these summer months for the Network.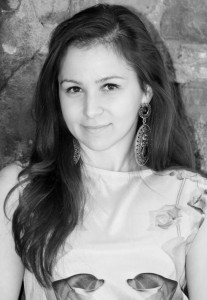 Andra Toma
This summer was full, not exactly how I wanted it to be, but nevertheless exciting. Spending most of my summer in Greece I enjoyed its beauties even though I did not go to an Summer University (SU) this year. Network Commission (NetCom) as always is keeping busy, with reports, Skype meetings and answering mails. July and August were very busy months – most of my locals had their SU's but as all good things come to an end, so did this summer; and before I knew it fall was here and along with it my first Network Meeting (NWM) which is going to be held in Thessaloniki. It is really exciting to organise one and hard to try to reach everyone's expectations. I was also preparing for the Agora Zaragoza and helping my locals with their members' lists and their criteria. Just to be clear, pre-Agora period is the craziest of all, everybody is spamming, trying to respect deadlines, resending and asking twice if they did everything perfect. For now I am getting ready for my NWM in Thessaloniki and the Agora.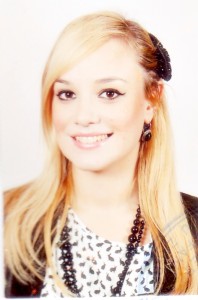 Antonija Parat
On one hand, this was the first summer in a while I got to spend at home, relaxing with my family and friends, and enjoying the beautiful sights of Croatia. But on the other hand, it was also quite busy – there were always Skype meetings to attend, emails to send, and strategies to develop. In July most of my locals were focused on their SUs, and I had the chance to attend one by AEGEE-Zagreb as a helper, which was a great opportunity to see one of my locals in action. In August, as the summer was coming to an end, I was busy preparing for two very important events in the fall. First is my NWM, which will be held in beautiful Vienna – you will find more details soon. And the other event is the Agora, of course. Pre-Agora period is very active in NetCom, as we have to make sure our locals are prepared – that they're respecting the deadlines and performing their tasks properly. I was also helping my two contacts prepare for the Agora, and I am keeping my fingers crossed that both of them sign Convention d'Adhésion at Agora Zaragoza!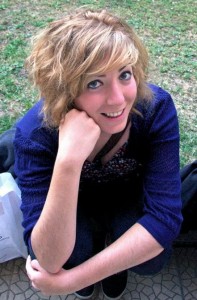 Pilar Lop
August is finished, as well as the summer. Last month most of my antennae had organised their Summer University so it has been a quiet period as a NetCom. My team and I have been very busy trying to organise the events in the upcoming period, such as the Renove which is taking place in Burgos. My team (thank you guys!) and the organising team from Burgos have been doing a great job, and I am sure that it's going to be an amazing event. Moreover, we are very happy to know the Network is growing, and we have a new contact – Nantes, in France. This upcoming month is going to be very busy for us and we are very excited about that.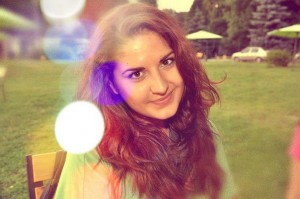 Vira Kakhnych
Summer has two sides: one is having fun with friends, as usual; and the second one – working hard, organising Summer Universities, making sure everybody respects their deadlines, keeping an eye on the participants, etc. Nevertheless, some of my locals did an awesome thing this summer: organised two Summer Universities almost at the same time. I hope everybody can imagine how proud I am! During July I was a helper/coordinator/organiser of three different SU's which did not give me a chance to visit an SU myself and to relax for a minute. But having planned a lot, I had some free time during August to manage to analyse the current situation of my area of the Network. And I must say that I am astonished of the improvement I see, their motivation is high and I am happy to help them in any situation. I hope a lot of them applied to Agora Zaragoza and that they will increase the awareness of the Slavic world even more.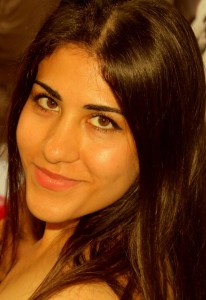 Meltem Darakci
This summer has been very busy for me since I was working the whole summer and also having meetings with my locals, my SubCom team and a very busy mailing traffic. But the summer has come to an end now and I managed to succeed in everything at the same time. Of course with the help of my SubCommie team, especially Engin from AEGEE-Eskişehir who has a great motivation to do his job whenever I need him. This month Elmar Guliyev from AEGEE-Baki joined my team to work with me as my SubCommie, he already started to work with high motivation! These last three weeks were especially very busy for me because of the Agora preparations and also because of the preparations for the EAIE (European Association for International Education) conference session that will take place on 12th September with the title of "Weaving global partnerships in Turkey, a land of opportunity" where I will be a panelist as a Network Commissioner. I am really looking for it!