With only a few days left until Autumn Agora Zaragoza 2013, there is still time left to introduce you to another candidate for Network Commission. Arsenis Tselengidis comes from AEGEE-Thessaloniki and has submitted his candidature on behalf of him and his team of three other highly motivated Greek youngsters. Let's find out more about them!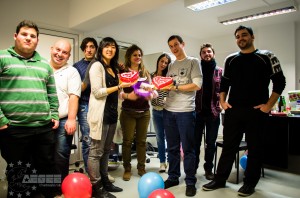 Please tell us more about the team with whom together you want to take care of the Network!
I strongly believe in the team's working spirit. I am not the best and I will never be. Always, somewhere in the world, there will be someone better than me. That's why I love being surrounded by experts. And these experts in my team for the Network Commission are Lia Tuska (AEGEE-Kastoria), Danae Matakou (AEGEE-Athina) and Stavros Stavrakis (AEGEE-Athina). All of them are experienced members of AEGEE and have worked in different bodies of our association. Each of them will handle a pool of AEGEEans of the Focus Area, where we will exchange ideas and build Focus Area strategies and databases. Lia, Danae and Stavros together are the first team of experts. If everything goes well, after the Agora we will make this team bigger because we are looking for more experts to cover some specific fields of AEGEE.
Now let's talk about your programme as I am curious to learn more about it. You want to introduce grandparents for several locals. What exactly is your plan?
Grandparent system is not something unknown to AEGEE. It's an internal form of the mentoring system. An experienced member of a local is the parent and another local (kid-local) can ask him/her any questions.
The grandparent system focuses more on Human Resources. Some small locals have problems to maintain some new members or the HR responsible has a lot of responsibilities to handle. The grandparent system puts everyone in the local into HR action. When a new member joins AEGEE, he/she meets his/her grandparent which is another member of the local. This person is responsible to explain, guide, and consult the newbie in AEGEE's lifestyle. This system first of all helps the HR responsible, but most of all the members themselves. They get activated in gaining new knowledge in order to fulfill the "needs" of the new members. This system is more a personal focusing HR strategy and also creates stronger bonds between the members of a local.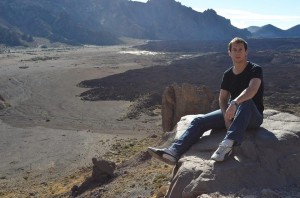 I am also curious to know about your other ideas mentioned in the programme – "Improving the visibility of the locals in their local community" and "Introduction to the "Symbiosis" Project". Can you tell us more about the way you plan to realise this?
That was when the intercultural manager inside me was talking! The first step is to observe and to understand the needs of the local community. After this we must check what kind of tools we have and which ones we can use for this specific community. Then you plan your project and finally you present it to the local community. For example, in Thessaloniki the local community is preparing for the European Youth Capital 2014. The most important things for this event and this city are the visibility and the sustainability.
What can we as AEGEE offer? Our brand, our projects and our members. Imagine all of these packed in a perfect project which will promote the city in Europe and bring students there for the following years. The local community will then know that AEGEE exists and has a sustainable project which promotes the city every year.
Talking about Symbiosis Project, I'll let the mastermind behind it talk – Stavros Stavroulakis! The Symbiosis would be an annual meeting that will bring all Balkan Antennae together through culture, creativity and innovation. Symbiosis will act as a regional hub that will strengthen the bonds of all Balkan antennae and also reintroduce the locals to each other on an annual basis. We aim to start with the first meeting in September 2014 and from then onwards we will provisionally name 10 antennae that can host the event each year. Our goal is to have the Symbiosis start as something small and then through our 10 year plan see it prosper into a mainstream meeting place for the youth of AEGEE!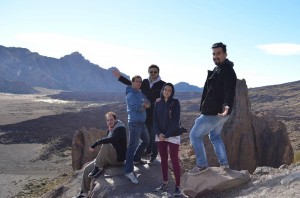 You have participated in 4 Network Meetings (NWMs) so it seems that you like them.  What exactly do you find interesting about NWMs and what do you think about their current format and what are possible areas of improvement?
Yes, I love them! I believe NWMs are the connection between the local and the European level of AEGEE. It's the perfect place for the new members to understand our association, but also an important event for the experienced members. In AEGEE you will never know everything and the NWMs are the place where you can learn and share knowledge with the rest of the network. Also, it is a chance to meet important people, like NetCommies and CD members and have fun with them!
I like the current format because it fulfills the real aim of a NWM – the bridge between the new and the old, the known with the unknown. It is not easy to want to improve or to change something in NWMs because each one of them is in reality totally different from the rest. Even if you do the same workshop in London or in Thessaloniki, you would have different outcomes. The different people from different Focus Areas lead to a diversity which contributes to a unique NWM. That's why I love them!
And the last question – you have a very interesting field of studies – Nutrition & Dietetics. How did you get interested in that and which year of your studies are you currently in?
Thank you! The interest in health and especially in nutrition started in high school. But now, almost 3 years in AEGEE, I can admit that I am also interested in Business Management & Administration! I have just finished my studies (including an Erasmus Module on International Food Management, according to which we had to work for 6 months on creation of a food product and to promote it in another European country according to the cultural characteristics of this country) and I am waiting for my graduation. After the Agora, I am planning to start the applications for master studies on Public Health & Nutrition. I want to change the world!
Written by Anita Kalmane, AEGEE-Ogre