Peppe Colicchia, the current speaker of the Information Technology Committee, has been a member of AEGEE-Pisa for two years already, even though now he's back in Sicily, where he comes from.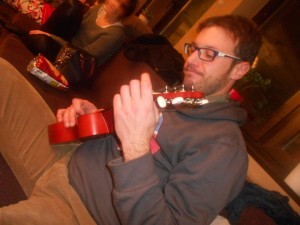 From his place in "the most beautiful island in the Mediterranean", Peppe took some time to talk to The AEGEEan about the current plans of the ITC, after coming back from a very intense, but productive, meeting in Brussels to work on the new Online Membership System, which all AEGEE members will soon benefit from…
The AEGEEan: First of all, Peppe, congratulations for being elected as Member of the Month of February! For those who don't know you, please introduce yourself!
Hi, I am a twenty-twelve years old guy from AEGEE-Pisa! Even if I recently came back to the most beautiful island in the Mediterranean, Sicily.
How and when did you join AEGEE?
I became a member two years ago, when some friends of mine introduced me to the association. I knew them as a group of friends, and they were working in the expansion of an antenna. I went to a first meeting with them and soon we started having lots of fun together and organizing local activities.
Why did you join the ITC? What can you tell us about your time as Speaker?
The approach I had with the ITC was similar as the one I had with AEGEE-Pisa: finding a group of people doing something interesting together and having fun doing it. So now, as speaker, my primary task is to represent the committee, "trying to overview" the activities, understand if there are some tasks in which people would like to be involved and if there is something more to do for the association in terms of IT.
You were recently at a very relevant meeting for the ITC in Brussels. What was it about?
Yes, in ITC we are managing permanent activities and working on projects. We cannot improve the current system so we are working on a new tool: the Online Membership System.  It has been in the air for a long time but, for many reasons, it was stuck at some points. And now we are working to move on and finding strategies to implement it.
How would you define the Online Membership System, and what can you tell us about it?
OMS is a modular system to manage data inside AEGEE, that means: offering functionalities that will support administration level (CD), European Level bodies, locals and members. The aim is to rely on a single node, this could avoid to have scattered applications that could confuse. It's long but it's a need, and the result will be for sure better than the actual intranet from several perspectives. ITC offers real solutions for real problems, and the IT world is more complex than how it appears, but we are very lucky that actually very experienced people are managing our systems (and I think AEGEE members should thank them).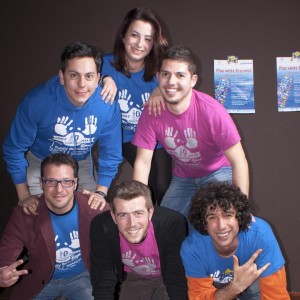 And when will AEGEE members see it implemented?
In Zaragoza we had a progress meeting and we showed a timeline. But going deeper into the project we saw some missing details, so we were too optimistic and we will be unable to fulfill that timeline. Actually there is no release date for that, we are defining step by step things to do dividing the job in small tasks, because it's a quite complex system. We have a route and we are moving on, this is important from my point of view.
Which other plans does the IT Committee have?
Well, a service we are offering to the locals is the possibility to have for free a website according with the corporate Visual Identity, using a nice web template made by the PR Committee. We are working on a systematic solution to store data hierarchically, so we'll adopt a groupware for documents and an open Wiki: both potentially very useful for knowledge transfer. We also hope to become Eduroam Identity Provider (free wifi access for AEGEE members). "Dulcis in fundo", a mobile app for statutary events to provide useful info to participants.
Also, you recently announced that you are organizing the IT European School with AEGEE-León. Who should apply for the ITES?
First of all, I want to thank all three locals who have applied; the choice was so difficult, indeed! We will talk about several interesting things for locals as well as for the people that want to actively give a contribution to global AEGEE needs. I am sure AEGEE-León is preparing an exciting social programme, in the meanwhile we are defining the topics. This ITES could be a first step for cooperation with IT responsibles of the locals, because we think that sometimes they need to reinvent the wheel all over again, so a collaboration among them could be useful, especially for new members. There will be also space to share best practices. The teambuilding is very important, this is what I would like to create.
What about you: what makes you so interested in the field of IT? Is it what you work for?
Yes, this is my field and I am currently working on the "technical" side of the advertising world. And maybe I am also a bit geek, so it helps…! But, surprise, I don't have a smartphone. To be honest, I have a tablet, but not a smartphone… It's a personal conviction! I hate Whatsapp!!
Could you tell us any AEGEE members that have inspired you?
Pavel Zbornik, for his professionality. Beata Matuszka, for her energy. And Costas Deltouzos, for his freshness!
What about your next plans? Will you be in Agora Patra?
Sure thing, I will be in Patra where ITC will try to have another Progress Meeting to share with the community our work and, as OMS is a project for AEGEE members based on their needs, we will be there listening to them, for a better understanding of the way to build a useful and friendly IT system.
 Written by Anna Gumbau, AEGEE-Barcelona