The AEGEEan is very happy to announce exclusively one of the latest surprises of Spring Agora Patra. It started as just a strong friendship between two AEGEE members, Dimitra (AEGEE-Kastoria) and Lia (AEGEE-Sofia). They have both been working together and are currently the two PR Responsibles of The AEGEEan magazine. The two of them have been hiding their relationship for long, but now there's one clear thing… they are getting married!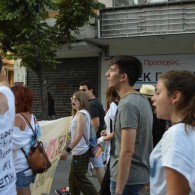 And the scenario for that will be no better than the Spring Agora Patra, where the two members would like to celebrate such a special day with their friends from all over Europe and make the next Agora the first one ever with a -LGBT!- wedding in it. Since LGBT marriage is not yet legal in Greece, Dimitra and Lia will look for the approval of the Agora by an acclamation on stage…
The AEGEEan has talked to them about their plans!
First of all, Dimitra, Lia, can you introduce yourselves? Where do you come from?
We are Dimitra Amorgianou (Mitsaki) from Athens and Lia Tuska from Thessaloniki.
And when did you meet?
We first met in May 2012, when we founded AEGEE-Kastoria, but we got closer later when we both got into Human Rights Working Group (HRWG) board and other stuff in AEGEE. First we were friends until Lia came out to me and I was like "ok"… Then when I told her that I liked a girl she got jealous and I realized that I liked her also, even if she was not my type, but after all we are happy together and that is all that matters.
Where do you plan to live afterwards?
We are going to live in Thessaloniki from now on, because it is a wonderful city and we have some great times there. It is not a closed-minded community so we will most likely not  face homophobic reactions. Still, we will be travelling a lot, and we are discussing about moving to a Northern country.
And why do it during the Agora?
Because we get closer through AEGEE when A-Kastoria was founded, and after this we collaborated in almost everything within AEGEE, so the organisation played a huge role in our relationship. This is why feel that the Agora is the most suitable place, with all the other AEGEEans to make our relationship oficial.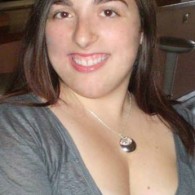 Who will be your bestman and bestwoman in the ceremony?
Our  incredible Editor-in-Chief of The AEGEEan magazine, Anna Gumbau Martínez, and the Projects Director from Comité Directeur (CD), Miguel Gallardo Albajar – but ONLY if the two of them wear a suit.
Are you afraid of negative responses?
Mitsaki: I am not. Since my coming out and after that, I have never been afraid of the negative responses, so I will not do it now, on the most wonderful day of my life, where I will finally marry my partner.
Lia: Why be afraid? I do not let negativity in my life =) After all, marrying my goyfriend* is a dream come true!
What do your parents think of it?
In the begining they did not want to hear about it, but after they met her, after her parents met me, and after our parents met each other, they relaxed, and now they're like "If you are happy, we are ok". But, they were most afraid because LGBT relationships are not acceptable in Greece and they did not ever want to see us unhappy because of that. But we explained to them that we did not want to live in Greece.
Have you asked each other's father for her hand in marriage?
Of course! Greece is a very traditional country and some of these things like going to the family and asking for her hand is something that we like very much as a tradition.
Will you have a honeymoon?
Yes. We are going to London when our exams are over to attend the London Pride Festival, but before that we will attend the one in Thessaloniki.
Well, if you come to Agora Patra, the closing ceremony will surely be memorable. Mitsaki and Lia plan to ask the Chair Team for some minutes in order to make such a special moment happen – a big ceremony will come afterwards, so don't you miss it!
*Goyfriend: a genderqueer expression for the word girlfriend (in this case)