A few months ago, the Environmental Working Group (EnWG) launched their new action, called GO GREEN, with asking for environmental issues as its main goal. To do this, the EnWG organises a social Skype meeting about a determined theme. In the meeting they share advices and ideas, which locals can use to organise their own workshops, discussions or seminars or any other activity fitting with the monthly topic. The AEGEEan talked to Dasha Onohova (PR Responsible) to find out more.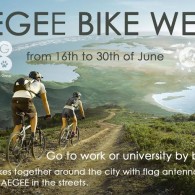 For the months May & June the working group wants to focus on the topic of 'Green Transportation', so they launched the idea of a Bike Week. "Sustainable transport options make a positive contribution to the environmental, social and economic sustainability of the communities they serve", Dasha says. "The most pleasant and healthy way of green transportation is actually bicycling!" For this reason, all AEGEEans are encouraged to go to work or university by bicycle instead of bus, car or train from the 16th until the 30th of June.
"It's a fun activity for a social members meeting, that will also help out the environment", Dasha points out. "Getting together and advertising your antenna with your flag and/or mascot in the streets sounds like a good time to us!" To join in on the good time, locals are encouraged to follow the example of AEGEE-Kyiv and AEGEE-Voronezh by organising a bike tour in their city. The working group has created posters and badges for those who want to join and let the rest know too, which can be found here. Pictures you take during the event can be shared with the EnWG by sending them an e-mail with two or three pictures!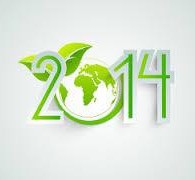 For the locals who want to do more to contribute to a greener world, the EnWG has thought of more ideas to do in June: showing members what blablacar and carpooling are about, organising a hitchhike competition, doing a treasure hunt in public transport or watching a video on green transport together. "We want to encourage AEGEE members from all over the Network to go green", Dasha says. "A greener you, is a greener world!"
Written by Svenja van der Tol, AEGEE-Nijmegen