"How on Earth can you travel so much!?". I am pretty sure that many of you have heard these words already. We are AEGEEans, we are tireless travellers and adventurers – yet at the same time we are young and (most of us) students that many times cannot afford the typical travel expenditures. When was the last time you travelled on your own and slept in a four-star hotel?
Luckily, through AEGEE or other experienced backpackers, it is easy for us to learn about ways to travel all over Europe on the cheap, either before or after attending a Summer University. I have noticed it for my own experience: just a couple of years ago, I was doubtful of embarking in an adventure of travelling on a budget on our own. Instead, now I know many tips to make my trips affordable – and I am continuously asked by non-AEGEEans: "but how can you manage!?".
If you happen to be a 'newbie' when it comes to budget travelling, these are a few tips we can give you.
Know where, when and how to travel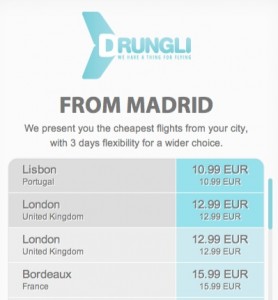 We have to start from somewhere when planning a trip, right? Let's take into consideration several aspects when you travel, such as the destination. A great idea is to travel to airports connected with low-cost airlines. However, there are many cities (like Barcelona) where there are not even two, but three airports (BCN El Prat, Girona-Costa Brava and Reus) which are connected with budget airlines. Whereas travelling to off-shore airports can be a great idea in order to save money, you might well consider to add 17 euro extra for the shuttle bus from Girona airport to the Barcelona city centre, so keep that in mind when checking your travel budget!
Finding airplane ticket bargains can be easier than we think – sometimes it is easier when you travel on off-season dates (around late October-April). I remember that I got my ticket to Autumn Agora Budapest in November 2012 at 25 euro round trip, and I even met a few members who travelled by… less than 2 euro by plane! Booking in advance is an option.
Furthermore, if you want to keep monitoring the rise and fall for the prices of a concrete destination, I suggest you to check Skyscanner or Drungli – the latter is even more useful for the flexible travellers who are open to any destination, as it also shows the cheapest travel fares on the dates you chose, regardless of the destination.
There are many other options to get around. The AEGEEan published recently a 'hitchhiker's guide to Europe', whereas the former speaker of the Environmental Working Group, Iris Hordijk, presented last year some different ways to travel in an environmentally-friendly way, such as kayaking or biking. You might even consider travelling long distances by budget bus lines. Unsure of which is the cheapest way to get to some place? Check Rome2Rio, it shows you the way to schedule your trips by budget and amount of time to any destination (yes, anywhere!).
Travel, eat and stay with locals
They will know better than anyone else where are the coolest, tastiest, cheapest and prettiest places to take you to. I come from Barcelona, one of the most touristic and fairly expensive cities in Europe. While most of the travellers struggle to find a place to have a drink at sky-high prices, I always bring the AEGEE members who come to visit me at a bar -right in the city centre!- where the best mojitos I have ever tasted cost no more than 3 euro.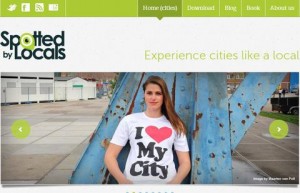 This is an easy step. If you travel to a city where there is an AEGEE local, you can easily ask to the members in there for some tips or even have a tour around. However, it might happen that the city you plan to visit has no antenna, but you can contact locals through places such as CouchSurfing or a website called AngelsForTravellers. Even if a new one, this website has exactly this purpose – an opportunity for travellers to ask locals for advice! Another -very popular- idea is to take a look at the Spotted by Locals website. You might also check the 'free walking tours' in many European cities. Even if usually run by long-term expats, it is an interesting way to get to know a city better and make friends on the way.
Of course, finding a place to sleep is one of the things that can make a big difference on a budget, so why not trying couchsurfing again? You must definitely check the AEGEE CouchSurfing Facebook group as well. You might be surprised of how many AEGEE members are spread around the continent… or the whole world!
These are only a few tips aimed for beginner travellers. But I am sure that you, experienced AEGEEan, have lots of other tips to share from your own experience. So, share them with us and we will collect the most interesting tips to travel 'like a pro'!
Written by Anna Gumbau, AEGEE-Barcelona