It is summer and while most of the AEGEEans are attending Summer Universities or are on vacation, the members of the Network Commission are still working. In this Telegram you can read about the work of Julia Fuss, Carmen María Mólim, Natalia Ivleva, María Arends, and Mattia Abis during June and July.
Carmen María Mólim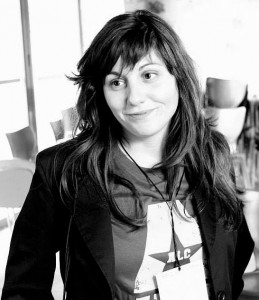 During these last two months I changed from subcommissioner to NetCom Assistant; a change that has been easier thanks to the great help of Pauline Létard, the whole NetCom team and especially Mattia Abis who has been very helpful and patient with me.
Working together with my team of subcommissioners (La Tripulación), we started organising the next Renove (an event for newbies and oldies to meet and share which is supposed to help teambuilding within the members of the antennae of our area and raise cooperation between all of them). We also started organising the next NWM, which will be hosted by AEGEE-Zaragoza and we are willing to apply all the suggestions received by the participants in our last NWM in Alicante to make it memorable as possible for everyone.
Even if these months are supposed to be a bit quiet due to summer holidays and the organisation of Summer Universities, I kept in close contact with my team and with the antennae, being there when needed. I think it should stay this way and even better.
Julia Fuss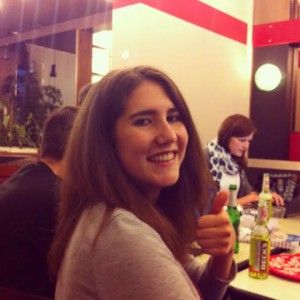 During my two months as Network Commission Assistant, I received a lot of knowledge transfer from my predecessor, Holger Schmitt. Together with a great team of subcommissioners we started making plans to assist the work of our locals better, for example by supporting them in updating their website to correspond to AEGEE's new visual identity. It was great to see the diversity of events taking place during June, ranging from a music event in Passau to a beer tasting in Leipzig, a LTC in Osnabrück or a meeting of all Rhein-Neckar antennae.
After making plans for my network and getting to meet the people from half of my locals, it was time to get to know the other awesome NetCommies at our NetCom Meeting in Budapest. During this weekend, we not only took the time to get to know each other and build a stronger team, but also started to convert our ideas into reality full steam ahead. After learning a lot about how the Network Commission functions and having long intense discussions with everyone, I cannot wait to start working on not only strengthening our network, but also the ties with other European level bodies.
Nowadays I work in close cooperation with the organisers of NWM Aachen which is to take place mid-October. We started on a promotion strategy as well as developing a programme for a weekend full of discussions and networking. I must say that I am really looking forward to this event and to what will happen during the next two months. :)
María Arends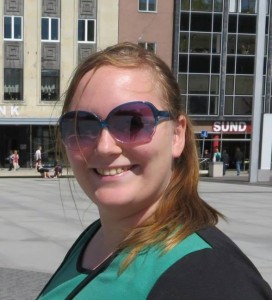 The last couple of months have been really exciting! The transition from being Patricia's subcommie to becoming a NetCommie went quite smoothly, and I'm trying my very best to keep up her hard work! I found a team of subcommies (they're all great and motivated!), I had a great number of Skype  meetings and I have been starting to discuss my plan for a huge NetCom trip in November with Holger. Being a Network Commissioner who doesn't live in the region she takes care of, I believe it is important to at least have one personal encounter with all the locals and to help them on the spot, hands on, with whatever task they could use me for.
Besides this, we had the NetCom meeting, where we discussed the plans that we have for this period until Agora Cagliari, it was amazing, motivating, and great to get to know the team and really feel the team spirit. I guess we should also thank Maartje Natrop, our Academy trainer, for that! Last but not least, I worked on the usual: keeping in touch with the antennae, organising the NWM, helping the antennae to develop themselves, and looking for (and finding!) opportunities to found new ones.
Mattia Abis

The last period has been very intensive. After I joined the Speaker Team, I have been involved both in working with my locals and the management of the Commission. Within the last one we managed to create our Working Plan untill Agora Cagliari and we created working groups that will take care of every goal we want to achieve untill the end of the semester.
I found the time to put the NetCom Database in order, to create an index of it that's up to date and that future NetCommies can use easily. I talked with the newly elected members and got to know them better. Unfortunately, I could not take part in the NetCom meeting but my team mates kept me informed about discussions and results. About the work with my locals, everything was quite calm since the Summer University period started and they were busy with the organization of their events. We contacted each other every once in a while just to fix urgent situations or discuss important issues.
These two months have been very important for me because I joined the Speaker Team and I had to get more responsibilities that I would have been avoiding in the past six months. Everything is becoming a challenge, a possibility of growth for me and for the Commission and, although sometimes it is very tiring, I am really enjoying to work with Ana and Arsenis with whom I am starting to have a good personal relationship. They are prime examples to follow for their dedication to our organisation. Last but not least, I am also working on the next Agora in Cagliari, which will be a very important event for the locals I am managing and a great possibility of collaboration between them.
Natalia Ivleva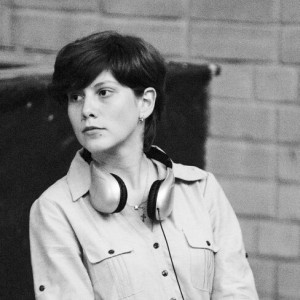 During these two months I was very concentrated on communication with my locals in order to better understand their needs and I was planning our future work together with my SubCommies Olya and Vika. Also I've been at NetCom meeting at Budapest at the end of June and I had a great experience there. First of all, after this meeting we knew each other better and built a good team which is ready to work hard for the whole Network! In Budapest we also started drafting our common Work Plan and I already started to work on some tasks. Moreover, now I'm working on our upcoming NWM-Kharkiv, which will take place in the middle of October. We already discussed the concept of our meeting, talked about the main topics of the NWM and started to work on it!