September began already and things start to be more active in AEGEE again. The Network Commissioners however haven't stopped working and they are here to share their experiences of the last two months with you. The Agora applications opened in August and there were some deadlines the locals should follow. This month, you read the Telegram of Ana Potočnik, Arsenis Tselengidis, Burak Topaloğlu and Lia Tuska.
Ana Potočnik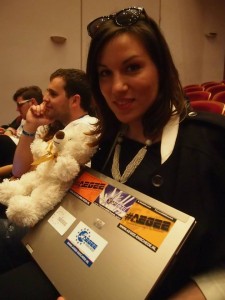 NetCom life can be pretty crazy! Working in different languages with many different teams and people is a huge challenge. Things changed a lot since the last Telegram. As I promised I focused more on the work with my locals, I visited some of them on their Summer Universities, slowly revived our Facebook group of active members and established regular contact with most of my locals and their board members.
I also started breaking my own rules. Before the NetCom I tried to keep "work" related things away from Facebook, now it has become my second workspace and the most efficient way to keep in touch with locals, my subcommies and the rest of the speaker team. (smiles) So Facebook changed from a place on the internet, where I was able to escape from real life, turn off my brain and just numbly scroll trough posts I usually had zero interest in, into a place on the internet with a constant and intense AEGEE buzz.
The NetCom is definitely one of the most challenging and interesting things I have done in the last years and even though I have a lot of fun working on my tasks, it is sometimes pretty damn hard. (smiles)
Arsenis Tselengidis
The last two months (July & August) my work focused mostly on the Speaker related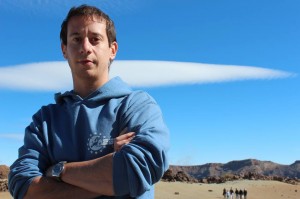 tasks. That means I had to deal with the Working Format of the NetCom, the Working Plan, the management of the timeline for the NWMs, etc. The month of August was even more complicated for me, because I had to deal with my moving out from Greece to Sweden for my Master studies too.
On those last lines, I would prefer to address the future NetCom candidates! Dear AEGEEans, being a NetCom is a very demanding job. It's actually a job! You have to work every day (including the weekends) and stay sleepless if it's needed. So if you are thinking about candidating, then manage your time. Do not study or work at the same time. If you believe that being a NetCom you will travel a lot, then you are right! But the issue is that also during the traveling you have to work! A looooot!!! Sometimes, we, the NetCommies, prefer not to travel, because you have to work harder before the travel and even harder after it, in order to catch up with the team. Another last thing; candidating for NetCom member, does not mean that you are candidating for Germany, UK, Spain, etc., but for becoming a member of a team. So, that means that dealing with your locals is only 50% of your work. Dealing with the aim of the team is the other 50%, but the most important one! Many people were good with their locals, but only few of them were good NetCom Team members. Keep it in mind!
So, what else is NetCom besides workaholism? It's the place where you will feel the mom and the dad of thousands of AEGEE members and a place where you are going to meet the most awesome people of your life (like…. Mattia or Ana!), where you will laugh and cry, feel nervous and excited. But most of all, you will feel a proud AEGEEan. I hope to see you all again, somewhere in Europe!
Burak Topaloğlu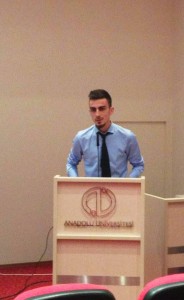 During the last two months, I have been busy for some period, as I am also the president of AEGEE-Eskişehir. I had to work on our SU during 2-16th of July. After that I spent all the energy I had left on my NetCom tasks. I issued an open call for the of the Autumn NWM for my Network (Eastern Mediterranean and Caucasus Network) and after two weeks, AEGEE-Mağusa was selected. It will be under the leadership and contact of Hulusi Kilim who is already subcommie in my team. The date of our NWM is the 20th-23rd of November 2014 and the name of NWM is defined as NWM Mağuza "Meet the Mediterranean". I have also contacted my locals about Agora preparations. After the selection results of Agora Cagliari, I plan to organize a skype meeting with delegates about how to be more productive and how to contribute more to the Agora. That's all from me for now. I hope to have an amazing Agora in Cagliari. I keep my fingers crossed!
Lia Tuska
July and August were the months of the Summer Universities. Most of my antennae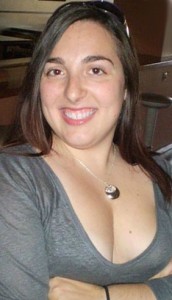 organised Summer Universities, so this period was quiet from their side. But this doesn't mean that it was a quiet summer! I attended Leadership Summer School, I was an organiser at AEGEE-Sofia's Summer University and during and between those amazing events, I had to work hard for the NetCom. I couldn't find Wi-Fi all the time to work, so I spent many hours at Studenski Grad's cafes in Sofia. When I finally got back home (after more than a month), I had to organise everything while I had a fever and a post-event depression. I was happy to finally have a meeting with the Organizing Committee of "NWM Nijmegen: Discover Europe the Dutch Way!", where we discussed about the content of the NWM. I also had a meeting with Holger Schmitt and my CD-mate, Paul Smits, in which I updated both of them on the status of my locals and informed them about my plans for a NetCom Trip in October (for more info wait for my next NetCom Telegram). Last but not least, I started my Knowledge Transfer with Arsenis Tselengidis since he resigned and I am also going to be responsible for the Greek locals till Agora Cagliari.
We didn't receive the telegram of Mateusz Dokurno, but you can read his activity report and the reports of all other NetCommies by subscribing to the NETCOM-L@lists.aegee.org