August and September, the first months of preparation for the Agora. These months, the Network Commissioners are working hard to serve and protect their locals. Next to the Agora preparations, all of them are also preparing their Network Meetings that have already taken place or are going to take place in the following months. Let's read what Brigitta, Carmen María, Julia, Maria, Mattia and Natalia did in the past two months!

Brigitta Puskás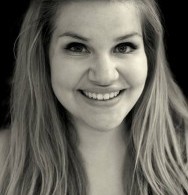 I was elected as Network Commission Assistant on the 20th of August. In the first two to three weeks I was trying to catch up quickly and start working as soon as possible. I received knowledge transfer from Mattia, who showed me the different tools NetCom is using and we discussed the most important things to be done by Agora Cagliari. I am very grateful to him for being patient with me and replying to all my silly questions. My two months as a part of the Network Commission have been full of excitement and new things to discover! I thought it would be quite challenging to work with people of whom I haven't even met some, let alone spoken to, but the warm welcome and the immediate trust I received from them made it quite easy to feel "at home" soon enough.
These past two months I had two priorities. One was to make sure my locals fulfill the antenna criteria and to have their most pressing problems solved by Agora Cagliari. The other one was to gather as much information on all of them as I could whilst starting regular communication with them once again, since they have been quite neglected for a while and most of them weren't really used to NetCom's presence in their daily life. Another thing I thought would be essential for the future well-being of the locals in my area is to make their members meet each other. Although we have seen examples of cooperation between some of them recently, as I see it, antennae in this area work quite independently from each other. They do not talk much to each other and they fail to establish lasting ties among themselves. This is why I thought it would be a great idea to organize a NWM here, so we ceased our chance with AEGEE-Budapest in August and applied to do so. I have been very much involved with the preparations of this event in the past month and had meetings with AEGEE-Budapest's board as well as the NWM's organizers team and Ioana Duca, my CD pair.
Meanwhile, I still keep looking for my successor. Although I really like and enjoy the position, I also have a full-time job, I am writing my thesis and finishing university next year. This is a lot and I am not sure that I could contribute to NetCom work a 100%. Therefore, I will probably not apply unless I do not see a suitable candidate for this position. So if anyone knows someone or is thinking about the position her/himself, do not hesitate to contact me.
Carmen María López Banegas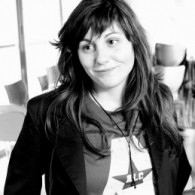 These past two months, my team of subcommisioners (La Tripulación) and I have mainly been working on Renove IV and zNWM Autumn Network Meeting Zaragoza 2014. August and September were very active months as we were dealing with these two important events for our network area. Some antennae were still organising their Summer Universities and/or starting to arrange meetings for the new term, but we all managed to be in frequent contact.
AEGEE-Madrid did a good job with Renove IV and most of us are happy with the result and hope that the new members keep being involved in AEGEE after their SUs, not just locally in their own antennae but also going to the European level in a little bit of time. We are now focused on zNWM: participants, content and so on. The communication with Zaragoza and their organisation is excellent. The whole network area has big expectations regarding the discussions, possibilities of cooperation and topics of the upcoming NWM. We also discussed about antennae applying to the Academy Events on our mailing list, hoping one antenna or another can be partner of all of them so the possibilities for our members could increase. Two members had the nice idea to have me coordinate this, so thanks to Adela Pérez from AEGEE-León and Ruben Navarro from AEGEE-Tarragona.
On the NetCom team we were also dealing with many topics that should be finished before Agora Cagliari, when some of us will end our term. The main duty was preparation for Agora Cagliari with the whole Netcom team and the locals to update the antenna criteria, verificate applications as well as provide applicants and antennae with the additional help needed with that. Busy days for the whole network!
Julia Fuss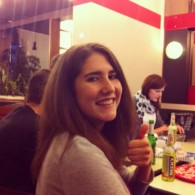 During the past two months, it required some effort for me to balance my university studies and NetCom work. Being a NetCommie requires a high amount of dedication to be there not only for the antennae, but also for the subcommissioners as well as fellow NetCommies at the same time. I feel like during the last weeks, I have contributed most to the work of the NetCom team by helping finalize some tasks of our work plan that we want to finish before Agora Cagliari. During the last month of my term, I plan on focusing my energy on the antennae and finishing my work in such a way that my successor can experience an easy transition. But first, let's not forget NWM Aachen and Agora Cagliari!
At the moment, I am working very closely together with the subcommissioners and members of AEGEE-Aachen to prepare the Network Meeting, which will take place October 9-12. The fast and reliable work of the local organizers as well as my NetCom team makes me confident that this event can live up to high expectations. I am looking forward to enjoying a 'BEARtastic' weekend! :) Only about two weeks later, the Agora will start. This Agora will signify important moments for some German-speaking locals: AEGEE-Aachen will sign the twin antenna contract with AEGEE-Warszawa, and the Contact of AEGEE-Europe in Dresden will advance to become a contact antenna. I feel delighted that we are taking small steps towards greater cooperation to strengthen our network at the same time. I am excited to see you in Aachen and Cagliari. Let's keep on rocking, AEGEE network! :)
Maria Arends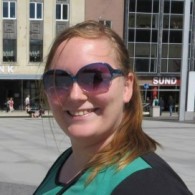 The last two months have been a bit crazy for me: I started being a homeless person (not really of course, but I am feeling like a nomad and it's awesome!) and meanwhile the work went on! In summer, everything went a bit slow, the locals were on vacation, but it was good as it gave me some time to get used to my new way of life. Now everything is back on fire! I am writing this as I am attending Julia's NWM in Aachen (and believe me, it is amazing). I have been preparing for my own NWM in Sankt Peterburg, was able to start skyping with some locals again, am really happily surprised and overwhelmed by the new enthusiastic people in Sheffield, I met ACTie Monika Duda in person (finally!) and we came up with some plans for our cooperation.
As my fellow NetCommies already mentioned, being a NetCommie is exciting, hard work, and overwhelming from time to time, but in general it is just awesome! I am already looking forward to the next time I'll be writing the Telegram, as by then Agora Cagliari has passed (and gosh, it will be so awesome), I've had NWM SPB (and knowing the Nordic Stars NWMs and the hard work of AEGEE-Sankt-Peterburg, I can only say that it will probably be equally amazing), and I will have started my NetCom Trip! So, not much to say now, as until now the work was mainly from behind my laptop, but that's gonna end very very soon and I couldn't be more looking forward… Stay tuned!
Mattia Abis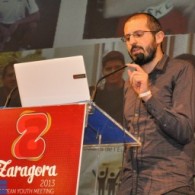 August started in the best way possible, since I took part as organizer in AEGEE-Cagliari and AEGEE-Napoli's TSU, which was a great occasion to live AEGEE again in a more relaxed atmosphere far away from a laptop, something I was dreaming of for months. But August also had a big minus since I got 40 degrees of fever, while outside my house everybody was going to the beach. Meanwhile, with the NetCom Team, we finalised to deliver our proposal for the Network Meeting Reform. It has been one of the most satisfactory moments of my term, because since I entered in the Commission, people were already discussing about it and it was time to get some practical result.
In the same month we selected also our new NetCom Assistant, Brigitta Puskás with whom I had the privilege to Skype and give her some knowledge transfer. If I have to find a link between August and September it would be for sure the organization of NWM Brescia. This time the organization ran smoothly and I was not nervous as with my previous experience in Salerno, because I had a better idea of what we were going to do and, why not, what a Network Meeting in general is! I think I kept a better communication both with local organizers and trainers and I could go to Brescia surer about the results of the event. Just one thing made these two months very bad, namely the resignation of Arsenis as NetCommie. With him, we lost a great Speaker and friend and the Network lost a person that was really taking care of his locals.
Natalia Ivleva
In the last two months my main task was preparing the NWM in Kharkiv. I have contacted trainers and speakers to discuss the concept of workshops and presentations at the NWM, kept contact with the local organizers and prepared myself for the NWM. Also in September I had a Netcom trip. During this trip I've met board-members from AEGEE-Kyiv, AEGEE-Lviv, AEGEE-Ivano-Frankivsk, AEGEE-Odessa and AEGEE-Minsk. Moreover, I took part in a Project of AEGEE-Kyiv "Sangria for Like" at city fair. And of course I worked on my part of our Work Plan during this time.
Sorry for the short message but now I'm on my way to NWM-Kharkiv!