Like every month, The AEGEEan elects a member who stand out for his or her contribution to our association. In October this person was Sabina Guja from AEGEE-Cluj-Napoca, rewarding her for being the Public Relations (PR) responsible of the Culture Working Group (CWG) and having been part of two proofreaders team (The AEGEEan and the Key to Europe), a job that is often not mentioned, but helps the associations publications to have a high standard of English.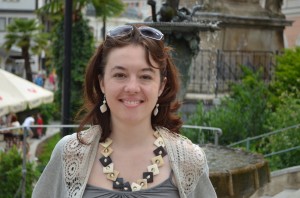 The AEGEEan: Can you please introduce yourself? How long have you been in AEGEE and what is your European Level experience?
Sabina: I started in AEGEE-Cluj-Napoca in November 2011, after meeting Yvonne Antonović from AEGEE-Utrecht at a Youth in Action project in Serbia. She got me really curious about AEGEE and as soon as I got home, I contacted my local and that's how it all started. For a while I was active on the local level (being main organizer for our pre-Agora Budapest event was my crowning achievement), and after that I moved on to the European level by being a member of the Culture Working Group, where I coordinated the Movie Library  and a few other smaller projects and finally became Public Relations responsible last autumn. Now I am living in Brno (Czech Republic) and I try to attend most of the meetings of AEGEE-Brno, but my heart stayed with Cluj-Napoca.
You are a proofreader for The AEGEEan and you were a proofreader for Key to Europe. What is the most difficult thing about being a proofreader?
I think the most difficult thing about being a proofreader is trying to hold on to a high standard, while also keeping the personal style of the author. I don't think it's any secret that not everybody has awesome English skills and of course we are very happy to have articles to proofread, but sometimes it can be really challenging trying to understand what the real meaning of a sentence is.
Proofreaders are always unnamed as they work "behind the curtains". Do you have some fun facts concerning the task?
Well I can't remember any specific details right now, but I can imagine it can be funny to watch me proofread, because a lot of times I will start talking to the walls and asking them what sentences mean… I'm not sure when they will be able to answer, but I am persistent.
You are Public Relations responsible for the CWG. What was the best initiative that you had in the Working Group?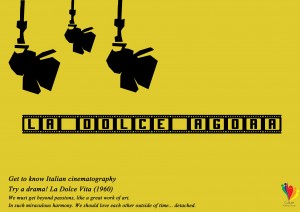 I think my best initiative would be the cards CWG gives out at their stand at the Agora Fair and EPM (former EBM) Fair. We started at EBM Lublin, continued at Agora Patra and now are in the finalization process for Agora Cagliari. Here's a sneak peak at what you can expect, and this is just one of our cards, so be sure to drop by our stand.
Weekly Newsletters are a helpful tools for members to be updated on the most recent happenings in the Network. The CWG made one to cover the Venice International Film Festival (VIFF). You said that it doesn't happen very often. How did you feel in September?
When I sent the info about VIFF I wasn't sure if it would be published or not, because my past experiences with the newsletter were not so great, but this time it happened! So, of course I was excited! The whole network could see we are active and more importantly read about VIFF from one of our own AEGEE members, not just from mass media.
You are in the board of CWG. Lately, we saw some discussions about the current status of Working Groups. What do you think about the topic, being actively involved in one of them?
I saw the discussions and I agree that there is a crisis in the Working Groups, if we can call it that. Having a lot of members, yet few active can be discouraging for a board. At the same time, we are talking here about volunteers, so forcing people to be active isn't the option. I don't think that criteria such as doing a certain amount of tasks would help, the desire to be active should come from within. I also think that, from a member of the board's point of view, it's much more fun and easier to work with people who want to do it, because the task actually speaks to them, rather than because they have to do it.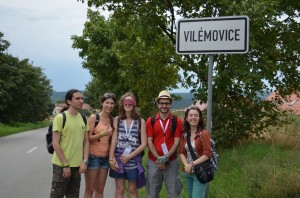 Agora Cagliari is approaching, can you give us some anticipations about Agora Fair or Cultural European Night?
Like I said, our cards will be there and you will get to meet some of our members and chat with them. Other than that let's keep it a surprise.
What are your future plans?
I am not sure yet. My term as CWG board member is coming to an end, and I am not sure what my next step will be. What I know now is that I will remain both proofreader and CWG member for another year, but to what degree my involvement will be, remains to be seen.
Written by Erika Bettin, AEGEE-Venezia