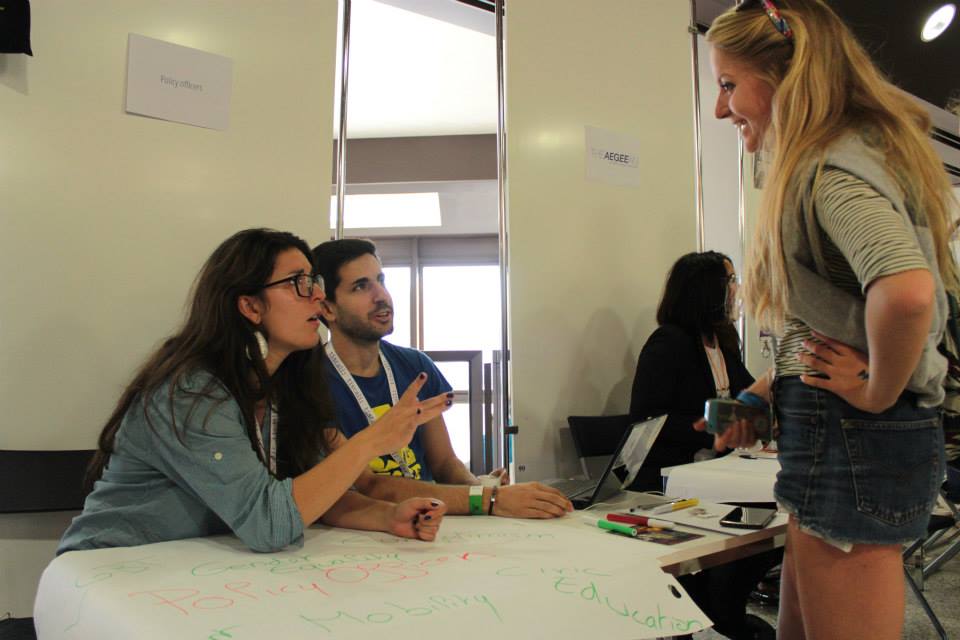 Pablo Hernández Rodríguez, former president of AEGEE-Alicante, Policy Officer, team member of Democracy in Practice and member of AEGEE-Thessaloniki, is the member of the month for January. Pablo thought we were joking when we informed him that he's the member of the month. He is currently working on his position paper on Youth Employment focusing on the Transition from Education to Working Life. For him the key to motivation is having fun in what you do and with the people you work with.
The AEGEEan: How do you feel about being member of the month?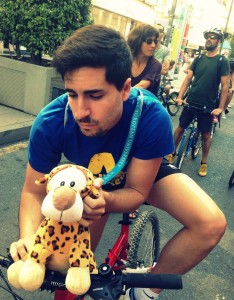 Pablo: At first I thought that it was a joke or something that had nothing to do with me. I've worked in AEGEE for a good few years already and I have spent a lot of time and effort on the different activities I have been involved in so, for me, being elected member of the month means that what I've done has had an impact and has been relevant to achieve our goals. I'm really excited about it.
Tell us five words that describe you best.
Hard worker, curious, passionate, open-minded, detail-oriented.
How did you find out about AEGEE?
I was surfing on the internet searching for something to do in an international environment and I found out that in Alicante there was a youth organisation that was organising something called Summer University. I decided to attend one of their events and it turned out to be something that I liked and wanted to try more. I can't imagine my last few years without AEGEE!
What have you done in AEGEE so far?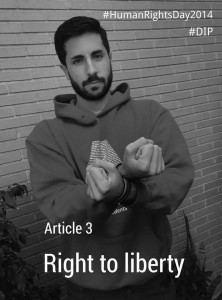 I have been involved in many different bodies of AEGEE. When I became active I was elected secretary quite quickly (in four months) and one year later, president of AEGEE-Alicante. I was developing and starting very interesting and successful activities and projects such as the Buddy Programme that now involves around 700 people. At that time I started getting involved at the European Level.
Last year I became Policy Officer in Youth Participation getting some responsibilities in the Europe in Exchange project and doing some activities with AEGEE-Thessaloniki. I felt so comfortable having all these tasks that I just followed the natural development that was continuing to be a Policy Officer (now in Youth Employment) and getting involved in the Democracy in Practice project.
What is your greatest achievement in AEGEE? Why?
I would mention two. First, the previously mentioned Buddy Programme. Having dealt with the University of Alicante for almost two years, after several meetings we managed to set this programme up which has increased in number from 30 people in the first edition to more than 700 in the last one.
Second, the achievement that I'm proud of is the approval of the Position Paper on Youth Participation in Democratic Processes because I spent a lot of effort investigating, gathering the opinion of the members and writing it. It's great to see that AEGEE agreed on it.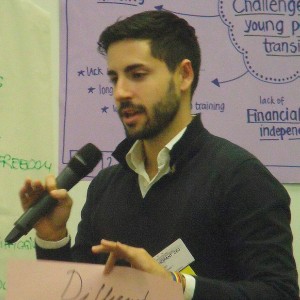 You are really active all those years you are member of AEGEE. What keeps your motivation up? Is there anyone who inspires you?
Indeed I'm really motivated, even when I was Erasmus in Thessaloniki I was pretty active and worked a lot in AEGEE. For me the key to motivation is having fun with what you do and with the people you work with. I have been very lucky to always find great people around me. That's all I can say.
If I have to mention one person that has inspired me, then Miguel Gallardo is that person. He has shown me the most important thing needed to work in AEGEE, which is team spirit.
You are Policy Officer for Youth Employment. Have you decided on which topics you are going to focus on your Position Paper?
Yes, together with the Comité Director we agreed on focusing on Transition from Education to Working Life because AEGEE is a student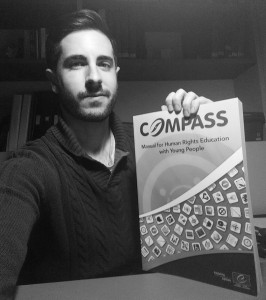 organisation, and so our main objective should be to relate education and employment. In this sense, we would like to tackle some subtopics:
– Recognition of non-formal education. Skills mismatch.     
– Entrepreneurship     
– Quality of jobs     
– Quality internships     
– Discrimination/ Inclusion of minorities  
What are your future plans?
My future plans are finishing the Position Paper and helping the rest of the Policy Office with common tasks, trying to make the best out of my positions by attending external events representing AEGEE. I also have to work on Impact Measurement of the Democracy in Practice project which is a milestone to make the project successful.
Written by Lia Tuska, AEGEE-Sofia/AEGEE-Thessaloniki