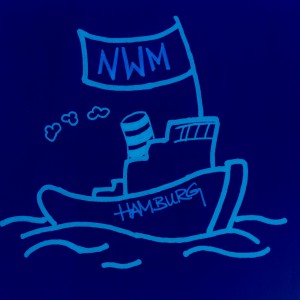 AEGEE-Hamburg has lots of experience hosting Network Meetings (NWMs). They did it in 2009, 2012 and they are in the process of organising yet another spring NWM for 2015. A NWM where 25 participants together with AEGEE's President Paul Smits as well as Network Commissioner Maria Arends will go back to the future, digging into the history of AEGEE over the last 30 years. Before interviewing AEGEE-Hamburg, The AEGEEan interviewed Network Commissioner Maria Arends to hear about the organisation behind the event and what plans she has for the upcoming NWM.
The AEGEEan: Why did you choose Hamburg as destination for the next NWM?
Maria: AEGEE-Hamburg expressed their interest in organising a Network Meeting right when I started my term already. When I was there during my NetCom trip, it became very clear they were taking the Spring NWM seriously into consideration. I liked the idea right away, as Hamburg is more or less in the centre of the antennae I work for. Actually, it is a bit the same idea as last year: NWM Tartu in the north, NWM København in the south, now Sankt-Peterburg in the north, Hamburg in the south!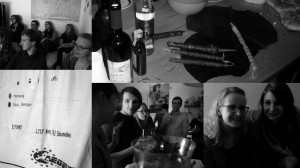 Will you follow up on what you did in NWM Sankt Petersburg?
Yes, definitely! In Sankt-Peterburg we exchanged best practices with each other through SWOT analyses, and in Hamburg I want to follow up on this by comparing it to a different method. Furthermore, where last time we had a session about AEGEE's history, this time we will address the 30th Anniversary and the participants will even have the chance to come up with ideas they can implement in their antennae. Furthermore, as NWM Sankt-Peterburg was after the Agora, it was interesting to discuss the results and see everyone's point of view. We did a preparation for EPM Burgos as well, and now we will discuss the results during the NWM and prepare for AgorAsturias! And there's more, but let me not spoil all the fun beforehand.
How are you working with AEGEE-Hamburg to prepare for the event?
Through hundreds of emails and Facebook messages! AEGEE-Hamburg is a really nice antenna, and they have a lot of ideas as well. They came up with the topic of Back to the Future, and after they explained it to me (I still have to watch the movies) I fell in love with it immediately! It is so applicable to every part of the programme: socially AND content-wise!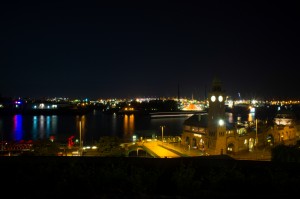 Have you already been there? Can you recommend people to visit the city?
Even though the distance between my home town and Hamburg is smaller than from my home town to, let's say, Rotterdam, I've been several times to Rotterdam, but last December during my NetCom trip I was in Hamburg for the first time. It was so lovely, really, the city has everything: an old city centre, super modern parts, at that time there were Christmas markets and Glühwein… So how it will be in spring, I have no clue, but yes, I can definitely recommend it, if only for the nice atmosphere there! I'll have to see next time, but it might become one of my top three favorite cities in northern Europe (at least on the main land).
Who from the CD will join you at the NWM? 
Paul Smits, the President of AEGEE! Last week we've already talked about the programme, brainstormed on the content for some sessions, came up with some cool ideas… So I feel confident it is going to be amazing! Fun fact: one of the organisers is also called Paul, so that might cause some funny confusion from time to time.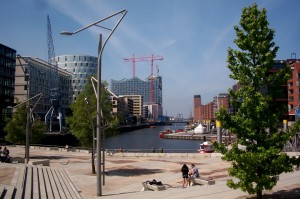 Why is this NWM interesting for the Network? What will be special about it?
Nordic Network Meetings (if I may call them that way) are always a bit unique. I am the Network Commissioner for the Baltics (including AEGEE-Sankt-Peterburg), Scandinavia, northern Germany, and the United Kingdom, so it is very broad and has many different locals. The programme is gonna be cool, the local organisers will be amazing, but the participants… will be simply the best! Another thing that's unique, is that AEGEE-Hamburg has organised a Spring NWM in 2012, and a Spring NWM in 2009. So, it is also a tri-annual tradition!
The AEGEEan of course also interviewed the President of AEGEE-Hamburg, Saskia Heller, about the upcoming event and the first thing she mentioned was also the NWM experience of AEGEE-Hamburg.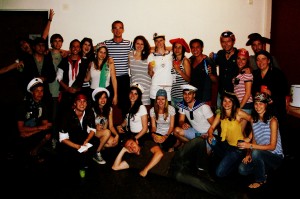 The AEGEEan: Why did you apply to host the NWM?
Saskia: Actually a simple thing called rhythm. We hosted one in 2009, 2012 and 2015 it was just about time again. Additionally, we are not organising a Summer University this summer (please don't be sad!), so a NWM offered us a new platform to still host an European event.
What is special about the city of Hamburg?
We don't really want to brag, but we are the second biggest city in Germany (1,7 million inhabitants) and the "gate to the world" due to our harbor. We would describe ourselves as Nordic as we have our big river Elbe, which is the reason that Hamburg has been a free and rich city since centuries. Hamburg is not this little cute town you see on brochures about Germany, but it has its own Hanseatic (red brick stone buildings), industrial (mainly harbor area) and modern (newly build districts like Hafencity/Harbor city) charm.
What will be the focus of NWM Hamburg?
Our NWM offers several workshops for our all participating local antannae to exchange their experiences as well practices. Additionally we will talk about AEGEE's 30th anniversary, Democracy in Practice project and other AEGEE related events/current issues. Our thematic informal focus is the 80ies as AEGEE was founded then and we just like to play our old records in public.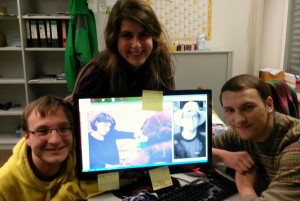 Who do you have in the organization team?
Our current board and some additional volunteers, we have two of 2012's NWM organisers helping this time again.
Why should people come to Hamburg?
You should come if you want to enjoy a cool breeze, you like small & big ships, you want to explore unique corners, you like big cities or you simply love to eat fish.
Is it easy to access your city?
You can easily access Hamburg via our own Airport (as well as Bremen or Berlin). There are national bus lines to connect us with all of Germany. For our railway enthusiasts there are different international trains once a day.
Written by Patricia Anthony, AEGEE-Zaragoza