The dates 5-12 of March will remain in AEGEE history, as that was the exact week when the 10th  edition of Summer University Project School (SUPS) took place in Cluj-Napoca, Romania, the Youth European Capital of 2015. The organisers themselves set a perfect example from the very first day: participants were accommodated in a hostel in the center of the city, every day a three course meal was provided, participants had the chance to work in a big university room, to have a "party basement" for themselves and to enjoy a  professional city tour lead by Vlad Popescu (AEGEE-Cluj-Napoca). They also had the possibility to experience the result of the successful FR of AEGEE-Cluj-Napoca, as one of their sponsors, SYKES, made a presentation for the participants and asked for future cooperation with AEGEE. Special thanks to Bia Sabau and Raluca Radu. A job well done!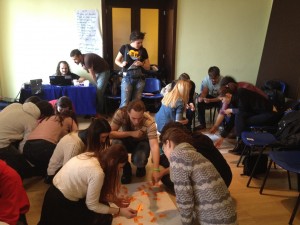 And now, may I have your attention, please? It is time to introduce the trainers! On the stage appears Ksenia Lupanova, representing AEGEE-Moskwa. She is motivated, inspired and SUPSrised the participants with her knowledge on content management, risk assessment and PR. From the opposite side of the ring comes Ioana Duca, representing herself…and also the CD. While talking about the Action Agenda and showing the participants why exactly is she the Financial Director in the budget session, she also managed to raise awareness on a very important topic: green Summer Universities. Next, two trainers who cannot be introduced separately as they became more or less one during SUPS.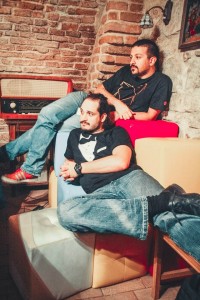 Antonis Triantafyllakis (AEGEE-Heraklio) and "Loud" Luca Lombardo (AEGEE-Torino), "the brothers from another mother", do not only look alike, but speak alike, think alike and present alike – meaning: with lots of passion, energy and motivation. The topics of conflict, project, organisers and participants management, fund raising and presentation skills were not foreign to them, as well as the sensitive matter of how to adjust your Summer Uuniversity for the disabled.  And in between, coordinating every move they take, was Anna "Smailikova" Pykhtina, the training manager of SUPS 2015. Her smile lead the participants without any difficulties towards a better understanding of the concept of leadership and time management. Such a compatible and caring team of trainers has yet to be seen outside of SUPS!
If we proceed from the saying "sharing is caring", the participants themselves were actually the most caring people of all – they were sharing knowledge, ideas, experience, points of view, culture, habits, food, drinks, beds… Everything was happening in a non-formal environment – during sessions people were sitting in a circle, speaking openly and without any concern, that they will be judged or interrupted.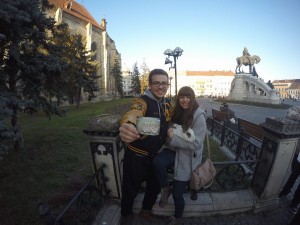 People were always actively participating, even if sometimes it was hard, and were overcoming barriers with every step of the way. Sometimes a problem would appear – the mouse would stop working or the coffee would be over and it was just a pleasure to watch the team members cooperating and handling it so swiftly, that participants had actually fun with the situation.
The biggest and most useful training in SUPS was the case studies of course. Participants were divided into four teams, each representing a fictional AEGEE antenna with real characteristics of different parts of the world. Let's take AEGEE-Palimera (sounds familiar?) for example, a big antenna, the city of which is situated at the Ionian Sea, has a lot of beaches, islands and an amazing students' life. This antenna was an example for Mediterranean ones, with their typical trades and population. Among the tasks of the participants was to make a SU from scratch using every day the new knowledge they gathered during sessions. In the end they had to present their SU to new fictional members and in the local radio. That "little" exercise developed the participants' people skills and team work as they had to learn to work together with people they barely knew.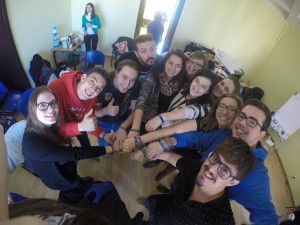 After a long day of work, it is time for party! Organisers had a diverse social program prepared for the participants: karaoke night, club night, cheap-drinks-night, dancing-till-you-drop-night, European Night, games-in-the-basement-night and, sadly, in the end – white T-shirt party, aka good-bye-night. But, as you are all familiar, in AEGEE events there are always more than enough parties and social activities, so it is hard for something to leave an impression. Well, SUPS somehow managed to do even this.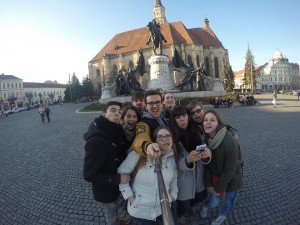 Everyone was astonished by the creativity and thought put into the social part of the event. Next to the more or less mandatory gossip box, participants were asked to write letters to each other, which they could collect on the last day. The closing ceremony of the event was a blast (of tears) – trainers and organisers held speeches, exchanged presents, gave certificates,  played songs and made a lot of photos to remember. And last but definitely not least – The Elections, where all the "best" categories were voted.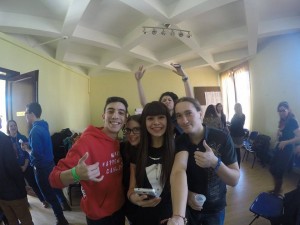 And so, after a week full of learning, self-development and excitement, it all had to come to an end.  I will not speak about all the sad faces I saw on departure day or all the emptiness that remains after an event such as SUPS, because before it was even over, the space was full of promises for a reunion, people were discussing options when and where to meet again, which, in my humble opinion, is the best recognition of the awesomeness of Summer University Project School 2015.
Written by Lia Georgieva, AEGEE-Berlin