Have you ever seen these weird people who sometimes sit in the back of the pub during your students association's social drink? They seem connected, however, that's not possible, they don't interact with the rest, not to mention they're too old to be a member. That is to say until one of the oldest members of your association stops by and strikes up a friendly conversation. You don't see them anymore, they definitely don't show up on parties or even Network Meeting (NWM), but at the next general meeting they sit on the front row, ask incredibly meaningful questions and give even more welcome advise. They turn out to be former board members, or to have held very important positions, not to mention that they are generally extremely nice and compassionate people. Even though their student days are gone, they've stuck around because their job was not yet done. In AEGEE these people are referred to as Les Anciens.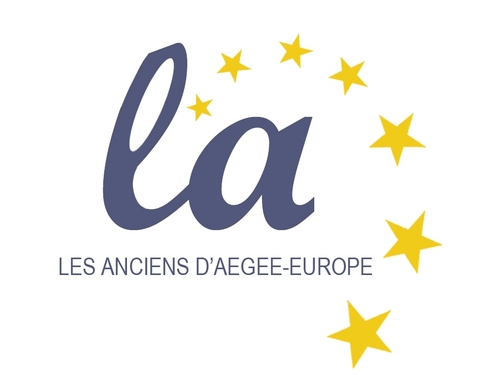 Who are Les Anciens?
Les Anciens is filled with former AEGEE members, who are still working to support AEGEE. Les Anciens d'AEGEE, as is their full name, is an alumni association of AEGEE, which consists of over six hundred members between the ages of 20 and 60, who at one point had all been active members on either a local or European level within AEGEE. They maintain connections between supporters and other alumni of AEGEE and support the current active generation of AEGEE by providing them with advise, supporting them with contacts in the business sector or in international institutions, or by aiding them financially by means of the Les Anciens Continuity Fund.
Les Anciens Regime
During the EGEE VI meeting of May 1990 Les Anciens was founded in Paris by Johannes Heister. This was back in the day when the de facto language of AEGEE
was still French, hence the name 'Les Anciens' instead of 'The Ancients' or more colloquially 'The Oldies'. Les Anciens is divided into a legislative branch and an executive one. The former consists of all members of Les Anciens who gather annually to vote on new and existing rules and regulations in the General Assembly. In between these assemblies power resides with the five members of the executive board, which are elected every two years.
The Eventful Days
Before you start to think Les Anciens is nothing but a high society collective of benevolent benefactors, consider this less formal side of the proverbial coin.While it could be said that Les Anciens' primary goal is to assist the current antennae of AEGEE, this would not fully do them justice.
Some members of Les Anciens attend the Agora or organise Summer Universities, but there is also the possibility for them to attend the Oktoberfest or partake in a Sailing Regatta. There is the annual General Assembly, but roughly a same number of people, that is to say between sixty and eighty, also attend a yearly weekend filled with more informal activities called Back 2 Brussels. Some members of Les Anciens have gone as far as to invite other members to their respective birthday parties or even to their weddings. In the end the idea of Les Anciens is not to just continue with the same line of work they used to do in AEGEE, it is also to continue to meet each another and to have fun.
Written by Willem Laurentzen, AEGEE-Nijmegen