Lucia Gavulová is a 25 years old Slovakian born, now living in Aachen. President of AEGEE-Bratislava, she joined AEGEE more than three years ago becoming an active member (as well as board member) very quickly. She has a master in Molecular Biology, but now she is working for one of the biggest IT companies in the world (she still enjoys travelling, food and AEGEE). She decided to run for the position of Project Manager (PM) of the Summer University Coordination Team (SUCT). We asked her some questions to learn more about her plans within the project.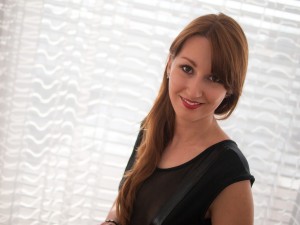 The AEGEEan: Why did you decide to run for the position of Project Manager of SUCT?
Lucia: First of all, I wanted to be part of SUCT since I learnt about this project, because I think Summer University has really big potential to become an even bigger project (e.g. to win Charlemagne Youth Prize), but so far it was unused. Secondly, with my experiences and my type of organised personality, I think I would be suitable mainly for Project Manager.
You are the only PM candidate to mention fundraising (FR). How do you think it can be implemented?
Well, there are two directions of where to make some changes and implementations – SUCT and local level. As SUCT, we can try to fundraise support from companies present in all the European countries and later give it to locals – e.g. by issuing some cool competitions to visit headquarters of these companies, to get their products, to have them as sponsor of specific Summer Universities etc. We have what to offer, since SUs have around 5000 people participating ever year.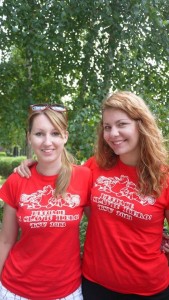 For locals we can also create a simple booklet, based on previous experiences, and provide each of them with specific examples of how and what to fundraise. I know many locals struggles with FR and often it is a reason no to organise any Summer University. With both means of FR I would like to also motivate those locals to organise SU, where it wasn't possible because of budget.
Among your idea of promotion, you want to organise "SU nights". What exactly are they? How will they work?
"SU nights", as I unofficially called them, are very simple evenings organised by locals in their city (university or just in a pub), directly after recruitment (before SU deadline), to explain all newbies and interested people what a SU is, help them to find SU tailored for them, help with writing motivation letters and advise what to expect, how to pack and mainly to keep them active after they return (post-SU meeting). Of course, recruitment process beforehand is essential and is also part of my program.
Deadlines are one of the worst enemy in AEGEE since we set them, but nobody really respects them. How would you ensure they are going to be met?
Yes, I am aware of the fact that this is a really challenging point of my program, and it might fail to be fulfilled. But I really do respect deadlines, and I always demanded all my team members to do the same. I could simply say – if you don't respect the deadline, you are not in!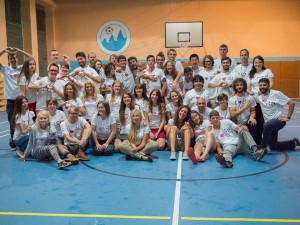 To motivate those participants who apply on time, we can make a simple change in the application algorithm which prefers them over those applying later. Of course, there are always technical issues which we cannot predict and individual requests can be always solved. If not completely ensuring deadline following, I at least want to show the network that we mean it. And I can be really strict, when it comes to deadlines.
How would you encourage members to apply for, or organise a Summer University?
As I already stated above, my FR ideas are one of the means of motivating locals to organise one. I would motivate members to apply by providing them more info about SUs than are provided now and also by clearly stating what can you gain after leaving home.
Right now it is not really clear what does a specific SU offer, and this is another thing included in my program, which directly motivates more people to apply – e.g. if I want to learn a language, I don't apply for party SUs, but if I need to relax after graduation, I can find party/relax SU and everybody will benefit: organisers will have party people and participants will get what they were looking for.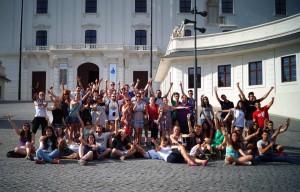 You are currently working. How would you fit the work of PM of SUCT with your daily job?
I am always online. That's one of my features. You can reach me basically anytime and also during my work I reply to all e-mails, messages and calls. Besides, my work is very flexible and I can dedicate time to my free time activities as much as I need.
Why do you think people should vote for you?
Because I have been Min Organiser of SU twice and Vice-Coordinator once, which provided me with loads of experience and knowledge about SUs. Because I want to play an honest game, and I expect this from locals as well – to state what kind of SU they are going to have. Because I suffer from "organiser complex" and it makes me to not give up on tasks. Because I want to share my knowledge and make it possible for all locals to organise a SU. Because I am worth it.
Written by Erika Bettin, AEGEE-Verona
You can read her full candidature here.