Philipp Blum (AEGEE-Aachen) is running for a place in the Summer University Coordination Team (SUCT). He studies Computer Science and he is involved in PR since he joined AEGEE, so he decided to run for IT and Materials and Publications Responsible. Let's find out more about who he is and his plans by asking him some questions.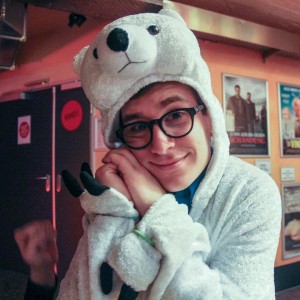 The AEGEEan: Tell us a bit about yourself. How did you join AEGEE?
Philipp: Hello everyone, I am Philipp! I'm 24, doing my Master in Computer Science.
Two years ago, I moved to Aachen and wanted to get in touch with international people, and I found AEGEE. It all started with being a tutor for Erasmus students, but soon people convinced me I should become a board member. "It's only updating Facebook", they said… and so it began. I quickly figured out there is way more to AEGEE than just Erasmus, and there is way more to being a board member than just updating Facebook.
How do you think your local activity would help you in developing the tasks in the Summer University Coordination Team (SUCT)?
As I became more active, AEGEE started taking more time than my studies. It's on my mind all day, which might be unhealthy, but I guess that many people share this feeling. So I won't only do the least work necessary, but do my work as good as I can with the time provided.
I also learned during my board time, that replying on time, immediately if possible solves many issues. And that overthinking is not the way to go, and I think my local activity has made me efficient.
Other than this, as I did countless PR materials for our local, both online and printed, I got experienced with it. I'm taking care of our website, in case that matters.
What is a Summer University (SU) to you? Why would you like to work on this project? Why did you apply exactly for SUCT and this particular position?

To me, Summer University as a participant is like a mini-Erasmus. Unknown destination, unknown people, and you have no idea what is going to happen and maybe you are scared too. But you come back, and you won't believe what happened – people were nice to you, you made tons of new friends, and maybe even more.
As an organiser, it's the event that makes people thank you. You see the fun they have, and they are thankful for the things you do and you actually have time to get to know your participants.
When I applied for my first SU, I saw that it's quite hard to find a SU suitable for me. A year later, I figured that also as organiser it's quite cumbersome sometimes, that's why I want to work on this. I think web technologies are very advanced nowadays and should not restrict you to a computer anymore. Why not choose a SU while taking your bus to University?

I was doing promotion for AEGEE and Summer University… Without a map of the Summer Universities, because it arrived late. I'd like to make sure locals have proper materials, both for print and online, to promote SU's.
Last, but certainly not least, my time in the local board is coming to and end, time for new people! I was working on the current Key to Europe, getting a sense of how work on the European level is like. And I liked it! I'm searching for new challenges, and SUCT fits right in.
Which was the best Summer University you organised and why?
I didn't organise any. Last year, I spent exactly one day with participants; the day between my last exam and my flight to my own SU as a participant. This year, I supported the team, joined the SU whenever I could, but was again restricted due to exams.
You are running for a place in SUCT. Which are the qualities and experiences that recommend you for the position?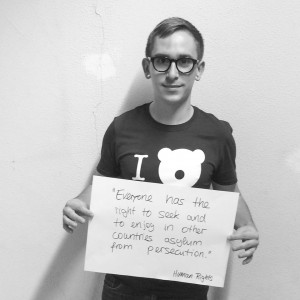 I can work a lot in a short time, if needed. Deadlines wake up my working power [he smiles, ed.] I love democracy, and asking everyone's opinion, but I also can see the times when this is not feasible, and take decisions myself.
I'm doing PR for my local for two years now and am currently Creative Director of the Key to Europe. In this time I learnt a lot about online presence, especially the good and dark sides of Facebook and about printing and distribution of materials.
I study Computer Science, I am a freelance web developer for a few years, and a home-based CD assistant for websites. I'm pretty confident I know all the needed technologies for improving the SU website.
In your application, you mention that you would like to have everyone able to access the materials, as well as having them printed on time. How are you planning to implement this?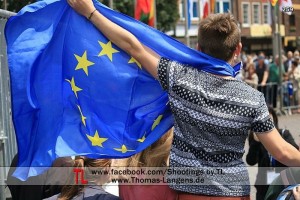 I'll research printing companies and ways of distribution way before deadline, and get approval of the budget. I also want to make sure the deadline is known to all SUCT members and SU responsibles, and whoever is too late will not be on the beautiful map.
For the online materials, they can be created way before any SU promotion starts, so there is time for locals to use them. Also, while I love illustrator and vector files, I know many locals don't have any knowledge about these. I would (it hurts me a bit, but okay) provide them with materials they can edit, based on their software and knowledge. Might it be Google presentation templates, a powerpoint file, or a fully blown vector file.
Also, maybe a guide on how to use the files is handy. And if a local really cannot do it, I would help locals editing files. It would take me a few minutes, and I think make everyone happier.
Written by Lia Tuska, AEGEE-Sofia/Thessaloniki
You can read his full candidature here.