Along with the interviews for the candidates applying for the opened positions at Autumn Agora Kyiv 2015, the AEGEEan has taken some time to simplify for the readers the proposals for the European events topics. The one we will focus on here is the one from Romy Cartiere which is a very present-day topic, regarding the Syrian refugees in Europe.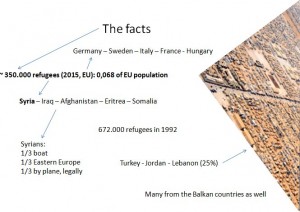 Being a contemporary topic worldwide, opinions regarding the resolution of the crisis are divided. Romy revealed for the AEGEEan that it was the mass-media which inspired him in choosing this topic, in order to make a European event out of it and change the perspective of "we vs. the rest" that the mass-media provides.
Organising a major European event would mean that the participating young people are aware off the massive migration and are willing to help them, not fear or reject them, as Romy Cartiere declared: "Obviously the refugee crisis can't be ignored by AEGEE, especially since the greater part of the refugees is very young. The refugees who get asylum are our new European youth. A feeling of being ignored can affect young refugees in a negative way, while they could contribute greatly to our society, if given a chance. Therefore, I thought it would be important to discuss the topic on a great scale (as is the subject too). At the moment I wrote the proposal for the topic, there wasn't much attention regarding the crisis. This changed quickly however, with even a section about refugees in the preface by the President in the Agora booklet! I am glad to see this and I have confidence that the Agora will greatly support such a significant topic."
Nevertheless, Romy is conscious that AEGEE can't provide the solution for the refugee crisis, but focuses on the information of the young generation through AEGEE, for them to be able to realize exactly what's going on, what are the challenges, how can the matter affect all of us and what can we do.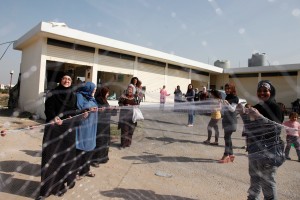 Asked how she thinks AEGEE can improve the situation, Romy answered: "Firstly, I hope that the debates will result in an increased interest of AEGEEans in the matter. Secondly, I would like to see an increase in knowledge on the matter, through self study or training courses. At last I wish to see AEGEEans take action, because no matter how we put it, the consequences of the wars in our proximity are closer than ever, and this is our chance to help."
She is more than willing to take the role of the Content Manager, as she considers the subject to be of great importance not only for AEGEE, but as well for all European citizens.
Written by Gabriela Cioata, AEGEE-Bucuresti
You can read the full proposal here (login required).