During Autumn Agora Kyїv, six new members of the Network Commission (NetCom) were elected, namely: Lavinia Ţole (AEGEE-București), Lisa Gregis (AEGEE-Bergamo), Loes Rutten (AEGEE-Utrecht), Malwina Zielińska (AEGEE-Toruń), Mareike Wegener (AEGEE-Aachen/Köln), Melissa Carreres Candela (AEGEE-Alicante). Their term started on the 1st of December and they have already had a meeting in Brussels to discuss about their future plans. Let's find out what they are preparing for the upcoming term!
The AEGEEan: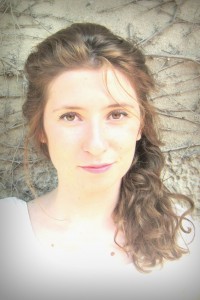 Why did you apply to be NetCom?
Lavinia Ţole: After my term as a SubCom ended, I felt I have a pretty good understanding of AEGEE locals, how they work, what struggles they usually encounter, etc., and I wanted to contribute more to their development. In my opinion, AEGEE locals are the very heart of AEGEE and the Network Commission is the body that is always in touch with them, so it was a great opportunity to put into practice the skills and knowledge I earned being an active member for more than 3 years.
Lisa Gregis: I candidated as Network Commissioner because I always thought that it was the perfect job for me: helping the locals and having the chance to be close to their members have always given me the motivation to be a better person and a better AEGEE member. The Network Commission is a particular branch of AEGEE which requires a particular motivation because you have to serve and protect, and I had it.
Loes Rutten: When I joined AEGEE three years ago, I became active within my local, but because of my studies, I was not able to attend any statutory events or other events related to European projects. Last year I took the time to join more events connected to the European bodies. Moreover, I became CD assistant of Holger for Network development research, subcommissioner of Boudewijn and since summer, I have been a member of the ACT. During this year, I was truly inspired by other AEGEEans and I realised how our commitment allows us to contribute to democracy by supporting fair elections, by drafting EU recommendations, by sharing our knowledge, and by all the other things that AEGEE has achieved in the past 30 years. I would like to provide continuity to our Network by following the course that was set out by the current Network Commission, and also to bring in new ideas, together with a fresh team of NetComs. I am excited to be a communicative and cooperative member of the Network Commission, while providing motivation and support for the antennae I am responsible for.
Mareike Wegener: I love working with people, therefore I am really excited to get to know the boards and all the other AEGEEans in my Network better. I like the idea behind the Network Commission about sharing and caring, and I hope we will all have a creative time together by working on this. I talked to a lot of people about my decision to run for NetCommie, but first of all, it was my own idea because I felt it is the right moment for me to become NetCommie. NetCom Andrea and NetCom Assistant Julia pushed me a lot and supported me by answering all my questions, but my locals supported me as well. I had a lot of discussions about different topics concerning my candidature and I got a lot of feedback, positive and sometimes also negative, from friends from different locals. In the end, I think it was this huge amount of feedback that helped me run for NetCommie.
Melissa Carreres Candela: Even though networking was, in my opinion, one of the most attractive opportunities that AEGEE provides you, being part of Network Commission was never before in my plans. After finishing my term as a President in AEGEE-Alicante, I wanted to take a step forward in my AEGEE life, and then Pablo Hernández persuaded me to take this leap. Actually, without him maybe I would have never run to be a NetCom!
What was your first reaction when you heard that you got elected as NetCom?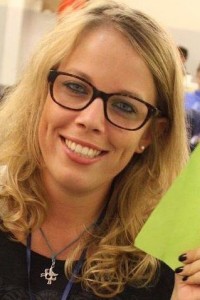 Lavinia: I was super happy, but also a bit confused, not knowing exactly what do I have to do next, but we had 6 weeks of knowledge transfer. The team is open-minded and always ready to help, so now I feel much more confident.
Lisa: Since I am a very emotional person, I wanted it so much and I had to face a tough Agora, I cried for almost half an hour. I finally reached my goal to become a Network Commissioner, now I just have to work to achieve my dream to be a good NetCommie.
Mareike: I was sitting next to Damien who was elected as President of Mediation Commission just a few seconds before. I was so still, so excited to see his name on the screen that first of all I could not realise what I saw. It was so fast, just a few seconds. But then friends around me started to congratulate me and finally Andrea, the former NetCommie and my mentor, brought me back to reality.
But I think I only finally realised it, when we had the first meeting in the evening with new team and started to talk about knowledge transfer and network distribution. After 4 days of Agora, parties and not enough sleep, everyone was still highly motivated to work.
Melissa: When the results came out, I had to check more than twice that my name was among the first 6 ones, then lots of people came to congratulate me, and Pablo was among them. At that moment, I thought "I'm here because of you"!
What are your plans for the locals in your area?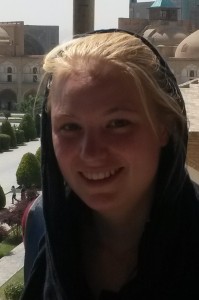 Lavinia: Well, we have an integrated strategy for the whole Network: the ups and downs of AEGEE locals are more similar than you think. Nonetheless, I want to improve locals' knowledge on Antenna Criteria, AEGEE's projects and opportunities by sending monthly newsletters, and to organise hangout meetings. Furthermore, I want to encourage locals to collaborate and to organise exchanges or any other kind of international projects or gatherings.
Lisa: I would like to establish a good communication with them and to give them all the tools they need to carry out their daily activities. Furthermore, I would like to create new sharing moments between them in order to deepen their cooperation and motivation. Sharing best practices and non-formal education are for sure in my top 5 objectives.
Loes: Throughout my term, I want to promote active participation of AEGEEans in European bodies, to encourage knowledge transfer and sharing best practices between locals in the form of thematic hangouts. With Andry Gontsjarenko, we try to revive AEGEE-Den Haag and after I get to know all the locals that I am responsible for, I want to set up AEGEE-Wageningen. I will support the locals to carry out activities related to the Strategic Plan and Action Agenda. Since I'm also ACT-responsible for this area, I am able to provide them with an explanation of what the Action Agenda is, as well as with concrete ideas for activities. Lastly, I will encourage and support locals to organise thematic Summer Universities.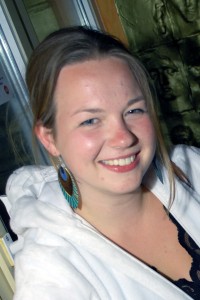 Mareike: I want to visit my locals, meet the boards and talk to them. Hopefully, I can start my first trip in January. I think we all deserve a few peaceful and quiet days during Christmas with our family and friends.
Melissa: I would like to focus especially on the collaboration between locals. As a President, I learnt a lot from members of different antennae. I really believe there is a lot of potential that is not used because the knowledge gets stuck. Sharing best practices, problems and solutions would help a lot to develop the Network. Like it is said, "Sharing is caring".
I also want to guarantee a good communication between locals and NetCom. I already know most of the boards of my locals, so they can easily contact me and feel more confident. It is also important to have frequent contact with them in order to see how they are doing and how the problems are developing.
In my working plan, I want to help weak locals and teach them about antenna management, Antenna Criteria and European level.
Do you have a team of SubCommies? If so, who are they and what do they do?
Lavinia: I've just launched the Open Call, so there is no official SubCom yet, but I had some informal conversations and I am pretty excited about the next SubCom team.
Lisa: I don't have it yet, but I will. I have launched an Open Call for SubCommissioners and I'm very looking forward to define my team. They will work with the locals and they will develop their own projects and ideas in collaboration with me and the locals.
Loes: I have no subcommies yet.
Melissa: Yes, I actually had my whole team before presenting my candidature in Agora Kyiv. When I decided to run for NetCom, I had some people in mind, and it was really nice to see they supported me and that they were willing to work with me. That supported my determination and gave me extra motivation to run for NetCom.
My subcommies will support me being in contact with all the antennae and helping solving problems and internal tensions. They will also help me to resolve doubts about Antenna Criteria and European level for every single local.
What are your plans for the NetCom team?
Lavinia: I am really proud of the working plan we put together during our NetCom meeting in Brussels. We have a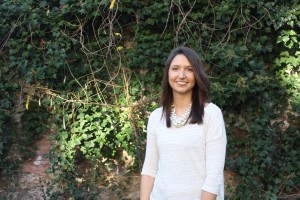 lot of projects, but my personal favourite are Antenna Criteria for Dummies and Twinder, a form that helps antennae find their soulmate local.
Lisa: I will work on Network Meeting reform and sharing best practices in team with other NetCommies. I will also help my team mates whenever it's needed!
Loes: I will contribute to the NetCom team by communication, cooperation, credibility, creativity and content! Also, I will provide cooperation between ACT and NetCom team.
Mareike: We have a super cool team of Network Commissioners and I am looking forward to getting to know them better and working with them in order to strengthen and develop our Network.
Melissa: In our NetCom Meeting which has recently taken place in Brussels, we drafted our Working Plan with lots of sexy ideas to improve and develop the Network. Every NetCom has to be involved in all projects and also manage some of them. I would be especially involved in two of them: firstly, in promoting our tool Twinder for creating twins and spreading the mentorship programme between weak and strong antennae, and secondly, I will manage the launch of a new monthly newsletter that would make the work of the NetCom more visible and would provide better communication of the news throughout the rest of the Network.
Malwina Zielińska was approached, but she never replied.
You can find Network Commission Working Plan for the current term (Agora Kyїv-Agora Bergamo) here.
Written by Lia Tuska, AEGEE-Kastoria/Sofia