Our Member of the Month of December must be the youngest recipient ever. She is just 18 and she is the Public Relation Responsible of AEGEE-Bakı. We chose her because she was in charge of the "Love has no language" project, in the framework of AEGEE-Bakı's Language Working Group.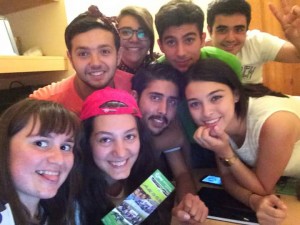 The AEGEEan: Who is Shams?
Shams: I am Shams Mammadli, an 18 years old girl studying my third year of university in the World Economy Department. At the university we have a charity club and I'm involved in its projects. Usually in the mornings I have my classes, then I visit AEGEE-Bakı's office. But in my leisure time I like walking, singing, meeting friends, reading and writing, making wishes and plans, watching movies and animations and so on.
When and why did joined AEGEE-Baki?
I joined AEGEE-Bakı in April of last year. I was looking for an organisation in order to be more active and a friend of mine, who is the current president of AEGEE-Bakı, suggested to become a member. At first, it was just an interesting place, yet soon I felt the famous AEGEE spirit and quickly it became a part of my life.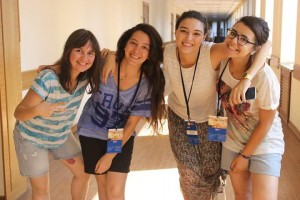 You are the Member of the Month of December. How does it feel?
Actually, I was not expecting this. When friends started to tag me in a Facebook post, I just couldn't understand what was going on. And when I realized it, I jumped for joy. It felt good!
You are in the Language Working Group (LWG) of AEGEE-Baki and coordinated the "Love has no language" project. What is the project about?
When I first became the LWG coordinator, I was thinking about something new and beneficial. So suddenly I had an idea about this project. As I have always believed in peace in love and its power, I came up with this idea. We worked for four months with our WG and visited different institutions for negotiations, luckily, most of them were supportive and we made it. The main point of our project was to demonstrate that we don't actually need any words to share our love. We didn't communicate by words with people having down syndrome, children with hearing disabilities or rescued street animals.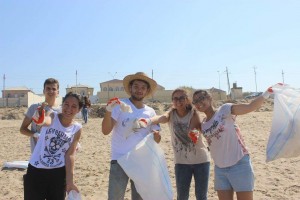 All we did was just share our love and care and this made all sides happy. This way we all felt that we were doing exactly the right thing since we couldn't find words to express our feelings after the visits. That's how the final video was made.
You organised a sign language course. How important is the inclusion?
Before coming up with this idea, I had seen some social videos of this kind and always wanted to learn some sign language in order to understand the hearing and speech impaired people and their silence. We all knew that some people try to ignore or exclude them from society. But actually we didn't do it for the ignorant, we did it for the hearing and speech impaired ones to show them we care. So we found trainers and they taught us a lot of things. It was not just the alphabet and common words in sign language, but also the feelings, lifestyle and standpoints of people communicating through this language. So, after the trainings, we made a final video and by sign language we told that we hear them.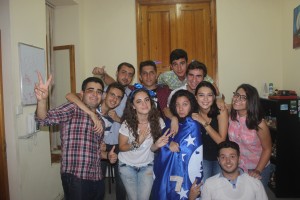 What are your future projects in AEGEE?
As a member I want to make a project transferring complicated facts into simple and interesting videos with the help of our interested members. So that it will be beneficial for many people. Nonetheless, now I'm the new PR responsible in AEGEE-Bakı and most of my future plans are about this field. Actually it's quite a different task, yet I'm trying to do my best for my local.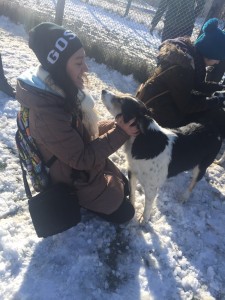 Last but not least, let's do a small game. Explain you and your personality using the letters that compose your name.
Since we have one letter for 'sh' in our language, I'll take it as one. Shams means Sun, so…
SHining
Ambitious
Merry
Smiling

Written by Erika Bettin, AEGEE-Verona