A little known fact among AEGEEans: they all travel a lot, which means that the majority has probably sorted out both the content of their luggage, as well as the best tips, tricks and techniques to pack efficiently. Since the Agora is coming, most of them already have their packing plan, but what are the ten things that most of them will bring to such an event?
Stickers
It doesn't matter if one is a board member or not; everyone is entitled to be proud of their heritage, in this case their antenna, which means that a statutory event is the best opportunity for shameless promotion and the distribution of the latest batch of cool stickers from locals, European bodies, Summer Universities and many more!
A flag (stolen or not)
Although having a flag in your luggage in order to carry it to the location of the event is perfectly acceptable, keeping it there unguarded is probably not the wisest option. If we're talking about a previously stolen one though, make sure to come prepared! A meeting among the board and members of an antenna is mandatory in order to find the best punishment for the "victims".
Sleeping Gear
Although this is an obvious one for most AEGEEans, the majority tends to forget about how much of a necessity it is! Sleeping bags, blankets, mattresses; even if AEGEE events are the synonym of almost sleepless nights, having the equipment for the much needed two-hour sleep is a must!
Outfits for the thematic parties
Other than plenaries, prytania & other long sessions, the Agorae are known for their epic thematic parties. From the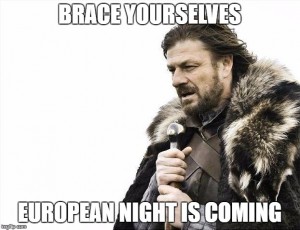 first formal party up until the European Night, AEGEEans always dress to impress, with impeccable and creative attires! The organizers of Spring Agora Bergamo 2016 have already announced the thematic parties: an Opera Night on Wednesday, Thursday's Full Moon party, the ABC Friday (Anything But Clothes) and, last but not least, the much anticipated European Night on Saturday!    
Alcohol
And since we're in the topic of parties and European Nights, let's not forget one of their main ingredients: alcohol. Local, European, International: it's a must in every party along with AEGEE spirit and good company!
Event or Antenna T-shirt
But what if one is not really into dressing up for parties? Thankfully, AEGEE once again holds the key, because the people, who are dealing with PR Material, never seize to amaze, while coming up with different designs for T-shirts.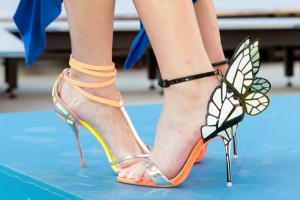 Practical Shoes (Especially recommended for visitors)
Talking about practical clothing, since the visitors usually have more time to explore the beauties around the Agora's location they're indeed in need for a good pair of walking shoes! From the biggest cities to the small picturesque towns across Europe, every single one has proven to be beautiful one way or another; So don't forget to be prepared in order to discover all these sights that make each place unique!
An electronic device with Internet Access (Especially recommended for delegates & envoys)
Online voting systems, updates or liking group photos on facebook. As you can see, having access to the internet during these days is a necessity for most people and especially for delegates who need to be up-to-date with everything that's happening.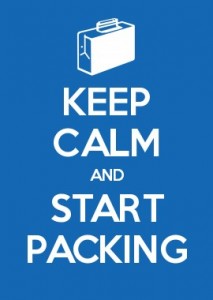 Other miscellaneous electronics
Chargers, power banks, mattress pumps, you name it -and an AEGEEan has them all-. Especially the oldies and the
travellers, who are, nowadays, ready to face everything that comes in their way, will always have you sorted for any occasion when it comes to random, but very much needed, pieces of technology.
Room for trophies
Last but not least, don't forget that the Agora is the best occasion to steal flags & mascots, so if that's in the plans just leave some space for them or any other souvenirs you may bring back home!
If you're a real AEGEEan, whatever you do, don't forget to wait and leave the packing for the very last minute!
Written by Theodora Giakoumelou, AEGEE-Athina