For this article, we interviewed the Main Organizer Marina Klanjčić and the EPM Zagreb PR team. This statutory event will take place between the 23rd and the 27th of February. Listen to the EPM Zagreb PR Team to get to know everything about the motivation for organising an EPM and how EPM Zagreb is structured around the topic of populism.
The AEGEEan: Could you tell us a bit more about the history of your Local?
EPM Zagreb PR Team: AEGEE-Zagreb was founded back in 1993, and, since then, we have been getting more active and more prominent, both in Zagreb and in AEGEE, every year! While we do not rival some locals in size, with highly motivated people we have achieved a lot and we do not want to stop now – just to prove size is not all that matters [she winks, ed.].
We decided to hold the Advent event "Zagreb ADVENTure: Walking in the Christmas Wonderland" due to the fact that our city was declared the best Christmas destination in all of Europe last year, and we wanted to share this joy with the Network! Most of the members who are currently active have been in AEGEE for no more than two years, but we are already becoming pros at event organisation – even more will come, we promise you!
Why did you decide to organise an EPM?
The idea of organising a European Planning Meeting in Zagreb came years ago, when our former president, Zvonimir Canjuga, who is currently the Financial Director of AEGEE-Europe, participated in EBM Valletta back in 2013.
For years and years he waited, and then last year, when he decided the Antenna was finally ready to organise an event of such magnitude, he presented his idea to the Board of AEGEE-Zagreb, who backed him fully! We were overjoyed when we received the news during Spring Agora in Bergamo! Even though we lost Zvonimir to the CD, we knew our team would be able to carry on successfully [she smiles, ed.].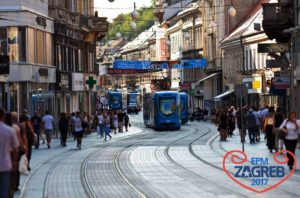 How is the organisation going so far? Is everything running as expected?
This great adventure of organising an EPM is quite a challenge indeed, but nothing is impossible if you have the spirit! So, even the obstacles we face do not seem so terrifying, and every next one seems like even less of a problem if you look at those we have already overcome!
A bunch of active members in the Antenna are involved in the organisation, and that is the key of every successful project. We always offer support and help to one another whenever we need it, and this team of ours is what keeps us going strong! Together we can and will achieve greatness, just wait until February and see for yourself!
What is the thing that will make this EPM more special than the previous ones?
Without giving out our secrets, AEGEE Zagreb will definitely show you that there is more in Croatia than just the seaside, and we will bring our traditional hospitality into the organisation of the EPM, which we believe is something that was missing from the statutory events for a really long time! When we say we are a city of million hearts, we do mean it and we certainly plan to show it [she smiles, ed.].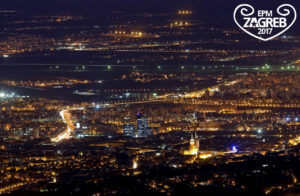 How will you deal with the topic of the EPM "Europe under Siege: Populism and Anti-European Agitation"?
We will cooperate closely with the content managers, and there are going to be constructive discussions on the topic. The rise of populism is an actual current problem, which we believe all of us can relate to as engaged Europeans, having experienced the radicalisation of the society, making the future much different from the world we knew and grew up in. Overall, we are happy to be discussing something that many perceive as a serious threat to the kind of Europe we dream of and promote in AEGEE.
What is the one thing that participants must see or visit when they come to Zagreb?
Zagreb is often nicknamed "Little Vienna", but that definitely does not mean we are in anyone's shadow! While it may not be chock-full of instantaneously recognisable landmarks on every single corner, we have our fair share of unique sights that will leave you breathless! However, what you must experience in the city is its special atmosphere, due to our position on the crossroads of many different civilisations and cultures, making this area into a huge melting pot, with influences from the north, the south, the east and the west. You need to feel it to believe it!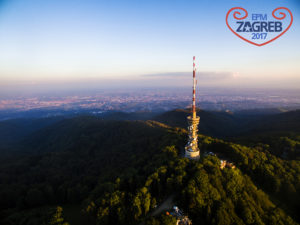 Is there any advice you would give to Antennas that plan on hosting a future European Planning Meeting?
Our advice is to work hard, to be motivated, and, above all, to form close bonds with your entire team. To value everyone's input and to have much fun in the process. To believe in yourself and push yourselves to the limits, and beyond. To out-best your best and to never lose your enthusiasm. To make new friends in the whole process. Those moments where you feel overwhelmed will soon pass, and you will come out of it even stronger than before. The end result, we are sure, will be well worth the sleepless nights. This was undoubtedly the right choice to make and a cause to fully commit ourselves to.
What should the participants expect after their experience of the EPM and the city of Zagreb?
The city of million hearts will keep you warm and motivated to make a change in your local for a long time after the EPM is over. We are absolutely certain that all of you will return from Zagreb with nostalgia and a wish to come back! And we will be more than happy to welcome you back!
Written by Matteo Lai, AEGEE-Cagliari.