AEGEE is filled with fun activities with loads of, at first, seemingly incomprehensible abbreviations. The one you need to remember to help you set up the best Summer Universities is the Summer University Project School, or SUPS. There are a number of them hosted by various antennae all over Europe. Read all about it in this article, sponsored by our friends at SUCT.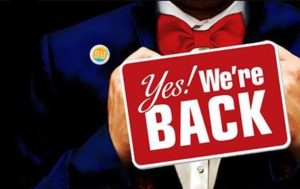 Preparations for Summer Universities 2017 are already starting and many organisers all over Europe are about to be part of creating a memorable summer for thousands of students. For some it is the first time organising it, others have experience but did not manage to reach their full potential in previous years.
The SU Project that we all know and love is made by you – the people who give their time and effort to make it happen and to make it better. So, in order for everyone to experience AEGEE's oldest project in its best light, we believe we have to give you the opportunity to get prepared for everything that comes with the role of SU organiser.
This is why this year you will be able to choose from five different Summer University Project Schools -five four-day training events that will give you the foundations for a successful organisation and train you for tackling any obstacle on the way. They will take place from the end of January until the end of March, so you will be able to find at least one that fits your schedule. If you have the motivation but lack the experience, spending a long weekend in Berlin, Voronezh, Tartu, Las Palmas or Skopje could be just what you need.
Our local organisers are working hard to provide the best conditions for your intense, but rewarding stay. Trainers with extensive experience in event coordination will teach you everything you need to know before, during and after your event. Are you new to visa invitations? Never made a budget before? Have no idea what to do in conflict situations? Let's learn it together!
You can apply until Sunday the fourth of December and, meanwhile, do not hesitate to spread the word: tiny.cc/sups17
And remember, life is like a Summer University – it's a lot more fun if you go to SUPS!
Written by Claudio, Lucia, Philipp and Rali, SUCT