Marco Bentoglio from AEGEE-Bergamo is running as a Coordinator of the European Citizenship Working Group. In order to deepen the knowledge of the Network on him and his programme, before the Agora he has given an interview to The AEGEEan answering both our questions and questions coming from the Network.
The AEGEEan: Could you present yourself to the readers of The AEGEEan?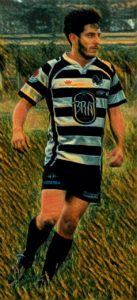 Marco: I am Gigi, 31 years-old. I am no longer a student. I have a degree in psychology, but I don't work in that field. Actually, I spent last year working at university events across Europe, mostly about skiing. I am a rugby player, but before that a rugby man.
How did you decide to candidate for the position of European Citizenship Working Group Coordinator?
We are Europe, but we don't act, work or live in a common way. The only thing we have in common is the Euro. Many people cannot move through Europe without being tourists. Citizenship in Europe for me is this: feeling European before Italian, German, French, Spanish and all others.
Regarding the dangerous trend that has arisen in Europe, threatens the process of European integration, and weakens the influence of EU, how important do you think the existence of this Working Group is?
If we manage to talk with students and politicians, it's definitely necessary.
Can you share part of your plans and policies for the Working Group?

The plan is to find some arguments and work on those to create a "lesson". Also, I plan to find people in the antennae, who would like to bring these lessons to primary schools and to the local politics.
How do you want to implement these policies?
As I said before.
Civic Education does not only refer to youngsters and students. Does your programme include bridging the gap between generations, towards active citizenship?
Of course, every student has parents and/or relatives. Those are the first to get in touch with through students!
Question from the Network: Dear Marco, yοu have no AEGEE experience. Don't you think it is too early to apply for such an important position, such as a Working Group Coordinator?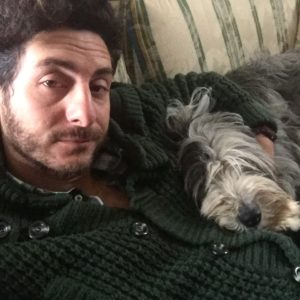 Yes indeed, if we're only talking about AEGEE experience. Besides this short period of my life, there are 30 more years mostly spent working with groups, teaching sports, coordinating different kind of working groups. It's about "coordinating", and that is why I have chosen to apply. I am good at that and I think that everyone who will be in the group will learn the "how to" during the term. You know, everybody knows what afflicts mostly Italian students: the job search.
We finish university and we start searching for a position in our fields. The only problem we have is about the requirements: new graduate with several years of experience in the field. Is that possible? NO! So this is one of the points I want to discuss and I need to work on for a better Europe.
You can read his full candidature here. 
Written by Vasiliki Andrioti, AEGEE-Ioannina