Jesús Baizán Barnabá has been a member of AEGEE-Oviedo for two years now, and he was a SubCommissioner of the Juridical Commission of AEGEE-Europe for the term 2016-2017. Now he wants to take his passion for law one step further by candidating as full-time member of the JC. We interviewed him about his candidature and his programme. 
The AEGEEan: How would you describe yourself with your initials?
Jesús: If I have to describe myself with my initials I would say "Juridical Beast". My family is full of lawyers, justice assistants, policemen and guardias civiles [Spanish law enforcement body, ed.], and I do believe in the importance of the rule of law and the paper of the State officers. I participated in three different legal internships related to different types of law and I am totally sure I want to dedicate my professional life to being a functionary.
Why should people vote for you?
Being a person with that background, I do believe I could contribute to the JC and, as I said in my candidature, the next period between July and February I am going to dedicate my time to study English and Dutch, so I will have plenty of time.
What has your experience as JC SubCommissioner taught you until now? How would your routine change if you were elected?
As JC SubCommissioner, I learnt how the JC works: checking statuses, taking over Committee Elections, how to discuss legal issues internally, the operation of the register system and the close relation between the JC and the CD in order to solve problems as soon as possible. If I get elected, my plan is spending my time on language studies, working out at the gym and the rest of my time until February can be used properly in taking care of the JC duties.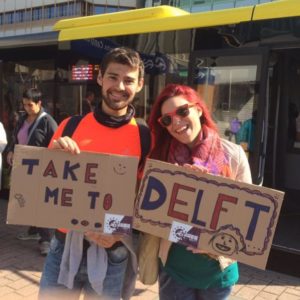 What did you learn during your Election Observation Mission? How would you translate that knowledge into the JC work?
During my Election Observer Mission in Macedonia, I acquired different theoretical knowledge like the principles of Transparency, Impartiality, Rule of Law or Respect to the National Sovereignty and practical knowledge like which details you do have to observe to analyse if everything is going correctly. We cannot forget that the principal aim of AEGEE is the personal development of our members, and having a little background related to the OSCE observation method is good.
Could you give us an example of a mistake in the statuses you found (no names, just a real case scenario) and how you would improve that?
The biggest mistake that comes to my mind was ignoring to mention the financial obligations of the local with AEGEE-Europe, or the most typical cases are fails due to the use of automatic translators without a proper check before sending it. Our members have no obligation to know how to redact their statuses, for this reason I think that elaborating a template with all the basic criteria to have acceptable statutes will be helpful for everyone. In this template I would like to add some tips like "check the automatic translation if you used it" or "ask to your sub-commissioner before sending the statutes if you have any doubt".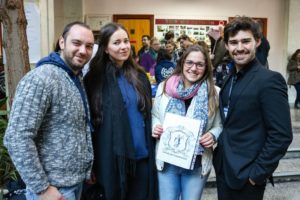 How do you envision cooperation and KT with future SubCommissioners?
My will is to continue with the same system followed by the current JC, consulting most of the issues with the SubCommissioners, giving them the opportunity to act directly in the legal work of the Commission, answering their questions… Basically, it consists in giving them voice and the right to explain their opinion. However, there is a new thing I would like to implement in the SubCommissioners programme. It is doing like the Audit Commission or the Network Commission and distributing the Network between the SubCommissioner, in order to get a closer relationship between the JC and the locals. But anyways, I would like to know before what Monika and Veronika (or the other possible candidates) think about that.
You can read his full candidature here.
Written by Federica Soro, AEGEE-Cagliari