Never underestimate what you do in AEGEE: what you learn here can help you discover new strengths in your personality, hone your skills and boost your career! Let us inspire you. In cooperation with the Youth Development Working Group, the AEGEEan launches a series of career stories which all started thanks to the invaluable experience gained by being active in AEGEE. This week, Réka Salamon presents herself.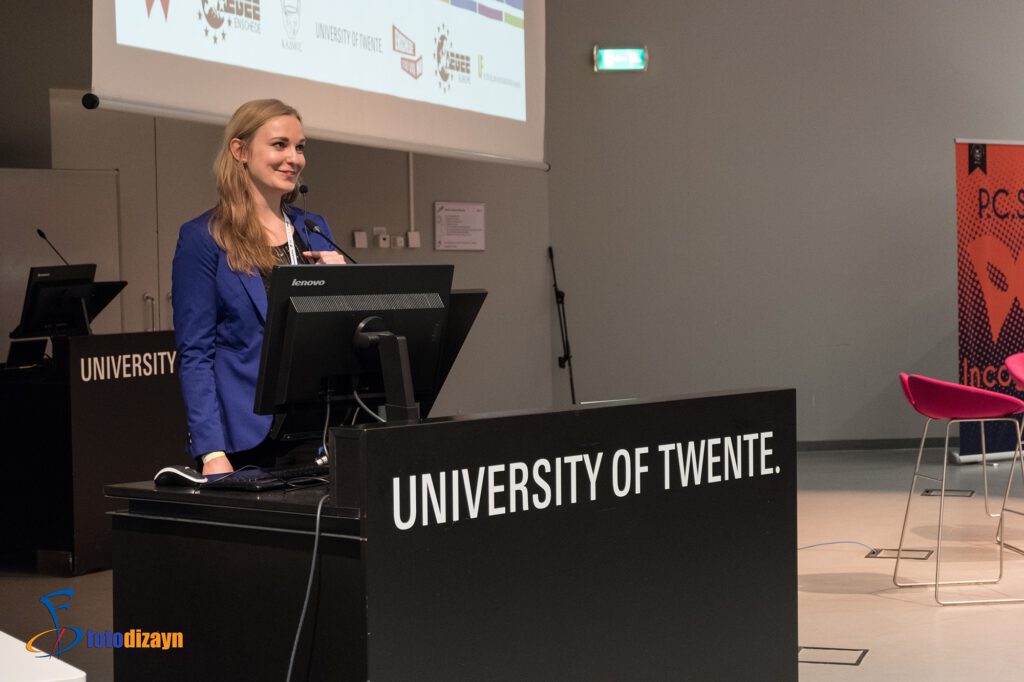 Can you maybe tell us you career story and especially how being active in AEGEE helped you?
We often call AEGEE a "playground" which refers to the organisation's spirit to live and explore your ideas and passions but it is also a playground for testing your personal and professional skills, get immersed in a very diverse environment with all its challenges and learn new opportunities. I remember when the biggest impact measurement study was conducted in AEGEE approximately 6 years ago, the findings were striking to see. The key competences of volunteers: on language and communication skills, interpersonal skills and teamwork, event and project management and soft skills. All have shown to have been skyrocketing during the active years of many many members of the organisation from the local to the European level.
But the IM study has also shown how much AEGEEans increase their spirit of belonging and European identity: 100% of respondents said they feel more European thanks to AEGEE. These elusive but ever-so-important identity might be the most important asset AEGEE and similar international youth organisations equip us with because of the shift in our identity, we look at the world different and tackle human challenges differently.
How did/does your career path looks like?
I joined AEGEE in 2011 as the PR responsible of AEGEE-Debrecen, we were a small local with a few active people and I had lots of ideas. I joined the Public Relations Committee of AEGEE-Europe the year after and once I entered the European level; there was a lot to explore: over 2-3 years, I got involved in the Corporate and Institutional Relations Committee, the Events Quality Assurance Committee, I joined the mailing lists of Working Groups (the old format) on Non-Formal Education, Environment. I think I also worked a bit with the Human Resources Committee as well at one point focusing on bringing the Academy, HRC, and NetCom together into the Internal Education taskforce. Organisational development has always been my soft spot and from all the structures and teams I took part in, I learnt how the different pieces of the puzzle are coming together to build the operations of the organisation.
Yet probably the main highlight of my active years on the European level was being project manager on the first and second edition of Europe on Track. It was the hardest task to date, it was far from perfect but every year I am happier to see that the project is still around, moving hundreds and thousands of young people and their interests.
I also took assistant positions in the Comité Directeur in Brussels on three separate occasions, 2011, 2012 and 2014 before I actually got elected to the Comité Directeur in 2015. I deliberately wanted to explore and learn as much as I possibly could before I entered the CD, in order to make sure I have a clearer picture on what I am signing up for. It was, of course, still different than what I could've imagined.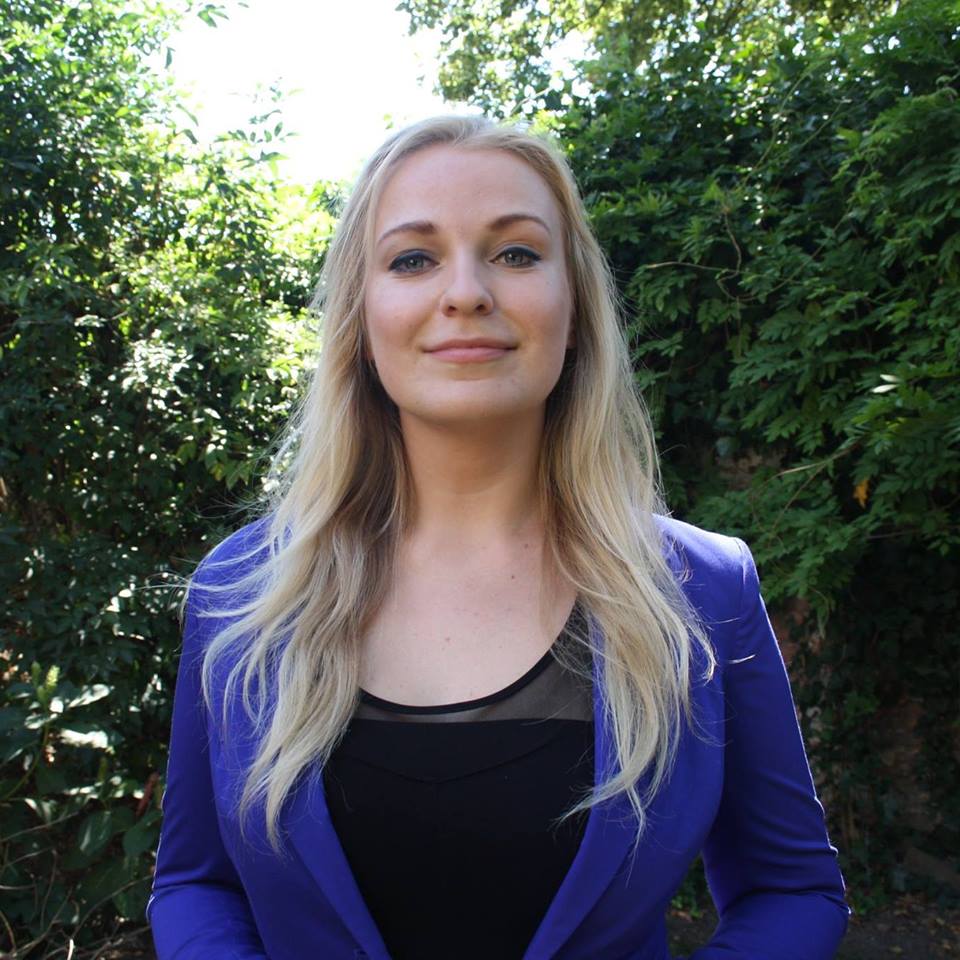 What skills did you learn in AEGEE which are/were really valuable to your career?
Project and event management skills are definitely coming in handy in my daily life; from planning, risk-planning, execution and evaluation. I feel AEGEE has given me space to test all phases of these processes on many occasions. During my presidency year in 2016-2017, I dwelled deep into organisational development, which I still believe to be the most impactful lesson, because I firmly believe youth organisations create a unique space to explore the best versions of ourselves, the development of structures and systems of said organisations has to be a continuous improvement curve.
Last but not least, I learnt how to operate better in a diverse world of many cultural differences, many styles of working, many different ambitions and human traits that are essentially the beating heart of a volunteer-led student organisation. The fights we have, the challenges we face, the inspiration that moves us is the foundation of the organisation therefore allowing us to become better people.
How did AEGEE help you to enter the job market?
Besides the vast skill set, I believe that being in Brussels for two years gave me an advantage with my plans to continue working in the city. Simply knowing the key players on the field, being more familiar with the institutions and the way Brussels operates made it easier to make the best out of my continued contribution here.
I will cherish AEGEE for the playground it has given me, but I am happily leaving the organisation in the hands of the new generation.
How did your first job look like and what were your main duties? And what about your current job?
I am working as the Project Officer for the World Organization of the Scout Movement (WOSM) and I could not be happier working with the Scouts! My work focused on the implementation of the My Europe, My Say! project where the Scouts have partnered with AEGEE in working on a campaign and educational project leading up to the European Parliament Elections 2019. The elections are over, but we have yet to work a lot on advancing youth participation in Europe and mobilising young people for the good cause of our common future.
Do you have some tips for a job interview? Maybe describe how you felt during yours, what was the most unexpected question, etc
Remember that a lot of things you consider "normal" that you do in AEGEE is actually an asset that a lot of university grads were not exposed to without volunteering! I encourage everyone to share short sharp anecdotes during an interview if you have the chance: don't just say "I am good at problem-solving", tell a story of the challenge you faced, what were the steps you took, and what are the learning lessons. Keep your stories sharp and clear, and also true.
Do you have any words of wisdom that you would like to share with AEGEE members regarding the active membership/their participation in AEGEE connected with the job market?
I feel like I am a broken record but: take your time in AEGEE, kids. I know society is pressuring us to succeed fast but the more time you spend in the playground of the organisation, the more it will allow you to explore and challenge yourself. Take criticism as a tool to improve yourself and not as an attack. Take your critics as players who can shape your character if you learn how to handle their criticism without bitterness. The real world outside AEGEE will not get any easier when it comes to conflicts and challenges: but you will have the chance to become the best version of yourself to face it during your time in AEGEE.