Never underestimate what you do in AEGEE: what you learn here can help you discover new strengths in your personality, hone your skills and boost your career! Let us inspire you. In cooperation with the Youth Development Working Group, the AEGEEan launches a series of career stories which all started thanks to the invaluable experience gained by being active in AEGEE. This week, Lucia Gavulova presents herself.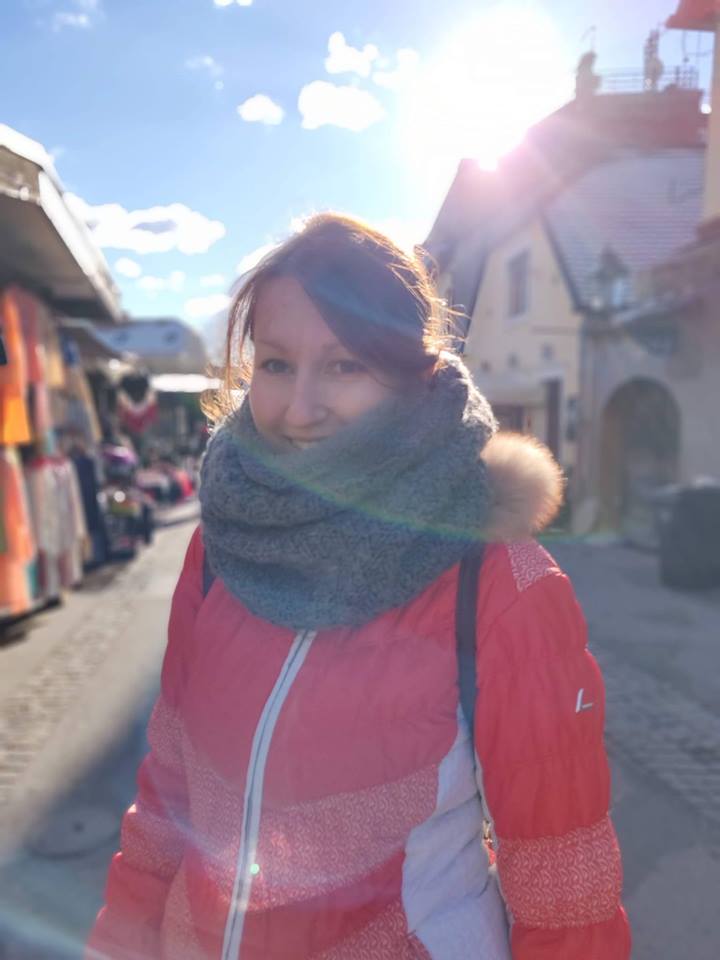 As a student of molecular biology in Central Europe you don't really get many opportunities at university to learn things like public speaking, presentation and communication skills, or event management. Working in an international team over internet? Forget about that! And honestly, before I entered AEGEE, I didn't even realize how important these additional skills are – not only in order to get accepted for some good job but also in everyday life.

Since I was 15, I tried to work next to studying because it was clear to me, that getting a job after Uni with zero work experience will basically be impossible. Unfortunately, I found out about the existence of AEGEE in my final year of studies shortly before I traveled to the Netherlands to work on the research for my master thesis. And that is where it all started. Working with people from other cultures, not being able to express myself in my mother tongue, fighting prejudices (especially those that people had against me)… those are the things that AEGEE and Erasmus probably gave me the most.

Since then, I have changed quite a few jobs and cities, attended numerous job interviews for very different positions (Pharma companies, IT companies, Educational institutions), and finally now managed to settle-in in the right company in the right position and an unlimited contract (oh god, how epic it feels is to have an unlimited contract in today's world!).

The biggest challenge for me was obviously moving to Germany, searching for jobs, and getting adapted to a new culture. Fortunately, here also AEGEE came in handy – my first job in Germany kind of came to me offered on a golden plate through connections in AEGEE – you know, a friend of a friend of a friend… and it was for Google! After two years I decided that actually learning German wouldn't be so bad and so after a year of intense language training I applied for my first position in German. Although I was quite certain about my skills and knowledge, going through application and selection process in German was a whole new level for me! I was nervous like back when I was 15 and didn't know if my German was good enough. But guess what happened? My experience and skills from AEGEE (which was back then already 5 years long) saved me again. The position I was applying for was at RWTH Aachen and my main task was to organize summer schools for international students. Sounds familiar? Well, two years of being the project manager of SUCT definitely played a big role in my interview and later on in the selection process. Great experience!

After this short summer experience was over, I decided to move again and this time search for a long term job back in my field of natural sciences. I tried to convince myself that neither my German nor my work experience would be sufficient to get a job as a medical representative in one of the biggest Pharma companies in the world. Luckily I am surrounded by people who forced me to send around 60 applications in two months and don't give up after getting 90% rejections. After two months it happened; Friday evening, my future boss called me and invited me for an interview. I sit in a car and drive 350 km for an hour long interview at Starbucks at the airport, being nervous like you were on your final exam and talking them through my whole professional life (putting a lot of attention on my AEGEE path). My recent experience as a Trainer and Speaker of AEGEE-Academy was particularly of big interest to them, and the fact that I have already for 7 years been doing so many things in my free time and for free while still learning and challenging myself. That is a motivation factor that many employers want to see and what made them call me at 7 am the next morning to make sure that I would not choose another company to work for (or was it the fact that I tried to sell myself as only a future salesman would do?)

So what do I think my time in AEGEE gave me and employers appreciate?
Intercultural experience and networking, working and especially leading an international and virtual team, huge portion of flexibility and willingness to cross your comfort zone, communication and training skills and motivation to do something for the sake of achieving a goal instead of being motivated by a monthly salary.

I am very thankful for my 7 extremely active years in AEGEE and I am convinced that I wouldn't be where I am now without all those sometimes crazy and stupid decisions I made in my AEGEE "career", without all the connections I built, and especially all the trainings I attended and delivered. Use your connections and take advantage of everything that AEGEE offers you – you never know when it will come in handy. I wish you all a lot of successes in your AEGEE and professional lives!