Imagine that you're walking around München. All of a sudden, you start to feel something deep inside that is growing stronger with each step you take. The voices get louder and happier and it smells like some kind of drink you know really well. You find yourself surrounded by millions of people and feeling overwhelmed with excitement. You look right in front of you and there are so many stands with endless types of beer, people wearing traditional costumes and great music fills the air. Congratulations: You have arrived to Oktoberfest, the biggest German festivity, more than two weeks of beer, music, and good times. Just when you think it can't get any better, you find out that AEGEE-München is going there too! We've had a talk with Daniel Barea, who has explained to us how they live this awesome festival and why is it mandatory to go at least once in your life time!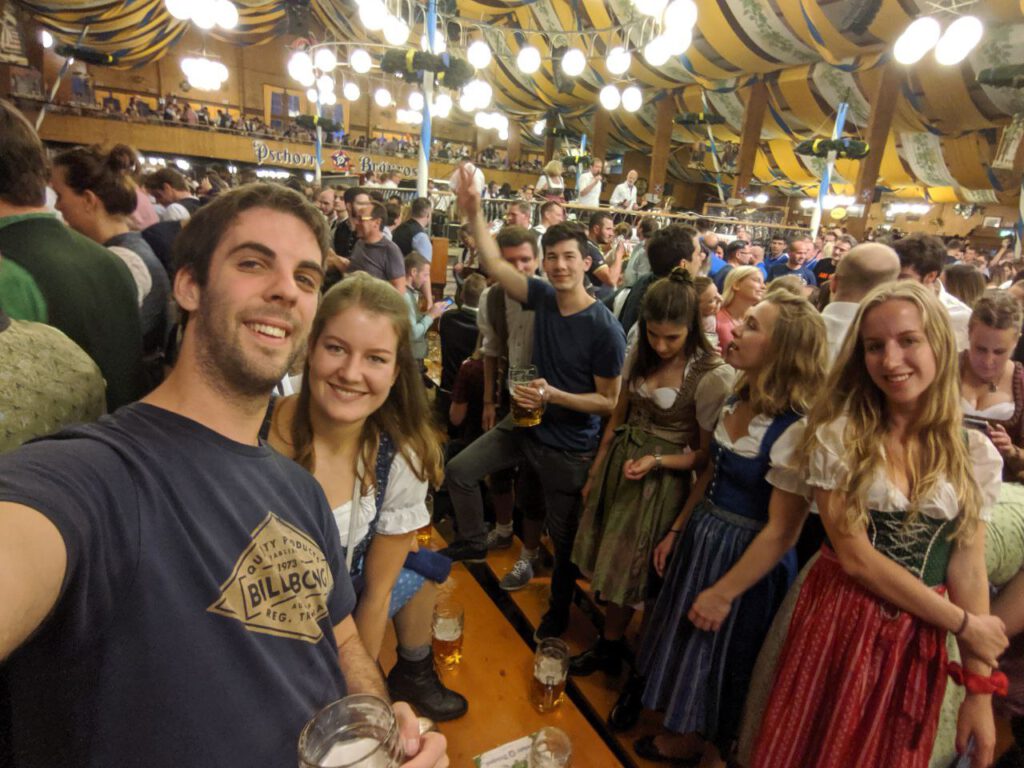 Could you describe the "correct" way of living Oktoberfest?
Going to the "Wiesn" – that's how local people call it – in München is definitely an experience! If you have the regional clothes (Lederhosen for men or Dirndl for women), make sure you wear them to be fully integrated, as most of the people from Bavaria will be wearing those. In any case, if you don't have them you can just wear anything else. Once you're in Theresienwiese, just go to your favourite tent, order a Maß (1 liter glass of beer, which costs 12€) and you're ready to sing and dance on the table! People are very friendly and will cheer and sing with you, and even dance after a few beers!

Which are the similarities between Oktoberfest and an AEGEE event?
Oktoberfest is not like most of AEGEE events (even though going there is like traveling to another country). Usually in an AEGEE event you don't meet so many people outside the group, whereas here you end up talking to everyone on your table. Going with a big group is a real chaos, and that's one of the reasons why we don't make an official event. The other reason is that finding accommodation for a group in München, especially during Oktoberfest, is a really hard task and prices go up a lot during these days. But we will keep trying to make an "official" event.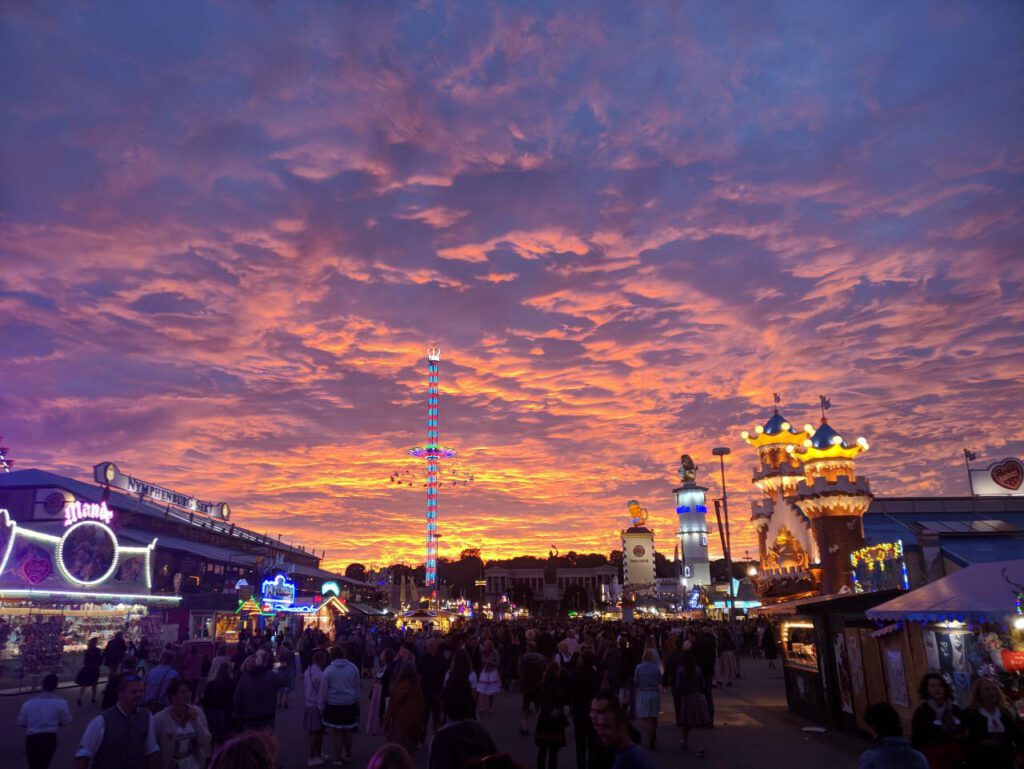 Are you going to organise any event or meeting for Oktoberfest?
Last year we were lucky and could reserve a table in the oldest tent of the Oktoberfest – the beautiful Schottenhamel-Festhalle (in Bavarian: Schott'n). We invited people from different antennae and some of them joined us for a few beers. This year, we didn't plan any event as such, but we did go to the Oktoberfest last Monday with some of our members, instead of our weekly meeting.

Have you ever attended any similar festivals?
In München there are many festivals similar to Oktoberfest during the year – its little sister Frühlingsfest (the spring festival), Starkbierfest, summer bonfire festivals, Volksfeste in the city and probably every small town around it, and many others. We attend regularly and are ready to host AEGEEans from other antennae!