Tomorrow, hundreds of people will gather in Barcelona pursuing their dream of building a better, more inclusive Europe. During AEGEE's second biggest event, the European Planning Meeting, all AEGEEans will work together to develop the Action Agenda for the upcoming year. Social Inclusion will be the main topic to work on, approaching three different perspectives. The AEGEEan Magazine has had the opportunity to talk to the Content Managers who have been taking care of the topics for this to be a fulfilling experience; Viktorya Muradyan in charge of Youth Participation, Laura Miranda in Mental Health, and Marga Arbina managing Gender Equality.

EPM Barcelona is expected not only to teach new knowledge and empower young Europeans but also to tackle their feelings and encourage them to share and respect with others. "The topic of this year creates a more intimate, familiar ambiance. I consider that people who come to EPM have that feeling too. They come to share their personal stories, to hear other people's stories and try to find ways to improve social inclusion through teamwork and collaboration", explains Muradyan.
These aims will be achieved through panels, debates, and workshops, which result in a mix of critical planning and outward critical thinking. Some of the people in charge of the lectures are well-known organizations such as Mental Health Europe or UNED, but also syndicates like the sex workers of OTRAS or attention and recovery services for sexist violence victims like SARA. "I think the amount of experts invited to this EPM is really impressive and I hope the participants appreciate it", says Arbina. A feeling that shares with her colleague Miranda, who remarks that "the experience of these people can give us empathy and understanding, for me the key is to keep working for a more inclusive AEGEE and for a more inclusive society".
In fact, it seems that the skill of empathy is going to be widely developed and strengthened during the event since participants have been willing to share their personal vision from the very application period, showing special interest in the topic of Mental Health. "I am sure that it is going to be the star of the show", puntualizes Muradyan: "First of all, we have seen a huge amount of interest toward this topic in the application process. We were amazed how people shared their personal stories and expressed willingness to come to EPM and share it with others".
This also states as a challenge for the Content Managers, who want to make sure that everything goes as planned: "I hope that the informal debates that might pop up will go in a constructive way, taking into account the stories that people might have behind and respecting each other's times and emotions", expresses Laura Miranda.
Anyway, Content Managers are excited that participants will be amazed by the three perspectives of the event, which are open for everyone to attend and learn about them. "I'd like participants to be active and participate in the sessions with their knowledge, experiences and proposing new ideas. Everyone can contribute to this event, from the oldest and most experienced members to the newly incorporated ones", explains Arbina.
As we can see, starting 2020 with EPM Barcelona is AEGEE's first step of the decade towards social inclusion, a goal that will be achieved following a soon-to-be-build Action Agenda.
Know a bit more the Content Mangers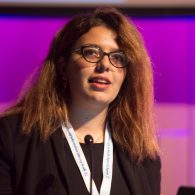 Viktorya Muradyan joined AEGEE-Yerevan five years ago. Since then, she has organized two Armenian Model EU conferences and EPM Yerevan 2018, as well as worked as a journalist for The AEGEEan Magazine. Her network and knowledge of youth participation is what makes her great for the position of Content Manager. "Throughout many years of travelling and working with youth workers, social activists, researchers, journalists and international organisations, I was able to create a network of ambitious, inspiring people, who bring change in their communities", says Muradyan.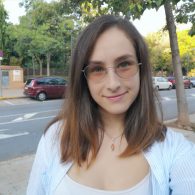 Laura Miranda became part of the AEGEE family two years ago when she entered AEGEE-Valencia, although before that she worked in the youth field as a volunteer for over 7 years. Miranda has attended SUPS, LTCs, different training events, organised and participated in the first Mental Health ES, attended both Agorae Bucuresti and Salerno and the SPM. She affirms some values to provide to the event are her passion for the topic and her organizational skills, contacting experts, and giving support to the team.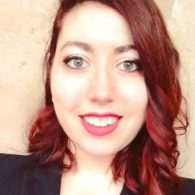 Marga Arbina began her AEGEE adventure three years ago along with AEGEE-Oviedo. Starting as the HR responsible of the antenna and then as part of the local board, last year she made it to the Equal Rights Working Group, approaching a European level of activism. She points to her knowledge and passion for the EPM's main topic to be a part of its well development, and expects to attend the sessions in order to continue learning and sharing.