They showed how one can look beyond the unfortunate current situation and still embrace the AEGEE Spirit to its fullest by organising Online Exchanges all over the Network!  They've been a great example to follow: meeting new people and connecting with AEGEEans, discovering different cultures, all from the comfort of your home. We are happy to announce the Local of the Month, November 2020, AEGEE Tartu!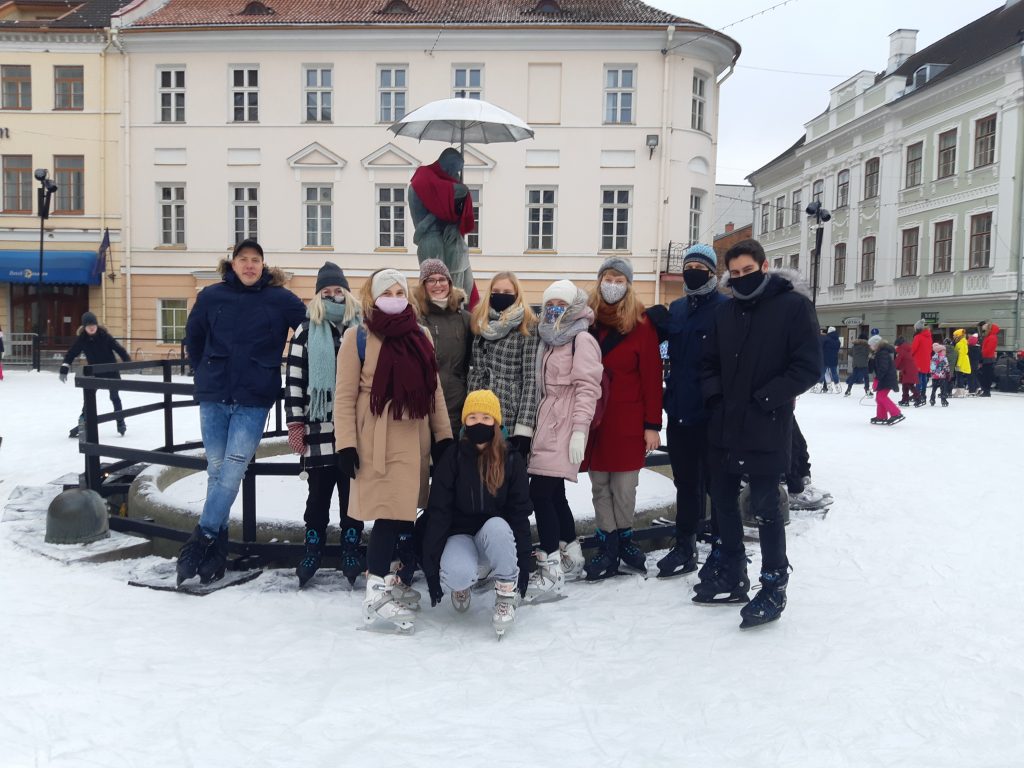 Congratulations on being awarded the Local of the Month! We'd like to hear more about you!
Thank you so much for this recognition! We were very happy and surprised to hear that we had been chosen as the local of the month. We currently have 44 members, and among them are 15 new members who joined us over the last half year. We have set an aim to organise a variety of different events every month, although we, of course, have some traditions, such as the bog hike in autumn and the Christmas event in December. We have organised a SU every year since at least 2013 and will hopefully continue to do this when it's possible. We have a mentorship system at the antenna to help the new members integrate and we're choosing the member of the month to keep the motivation high.
What are some of the most memorable moments you've had in your local?
During the last couple of years, we have had the opportunity to work closely and organise events together with quite a few locals. The strength of AEGEE lies in cooperation and communities, so these have all been very memorable adventures for us. The SU Tarthoven in 2019 and the NYE 2019/20 (with AEGEE-Helsinki as the co-organiser) were the most recent European events that we organised. Last summer, of course, it wasn't possible to have an international SU. Nevertheless, we managed to organise a summer camp for our members and members of other local student organisations. The camp was centred around a slow lifestyle in a really nice retreat for all the participants. The same project team has been working all autumn and brought out seven episodes of a podcast called "There's Time" (available in Estonian). There will also be a slow lifestyle magazine published by the team this winter.
And last but not least, it was a great honour for our antenna to be elected to organise the EPM 2021. Although the event is not going to happen live, we are very grateful to the CD and the whole network for believing in us. Hopefully, there will be a time in the future when we can organise an event of the same scale!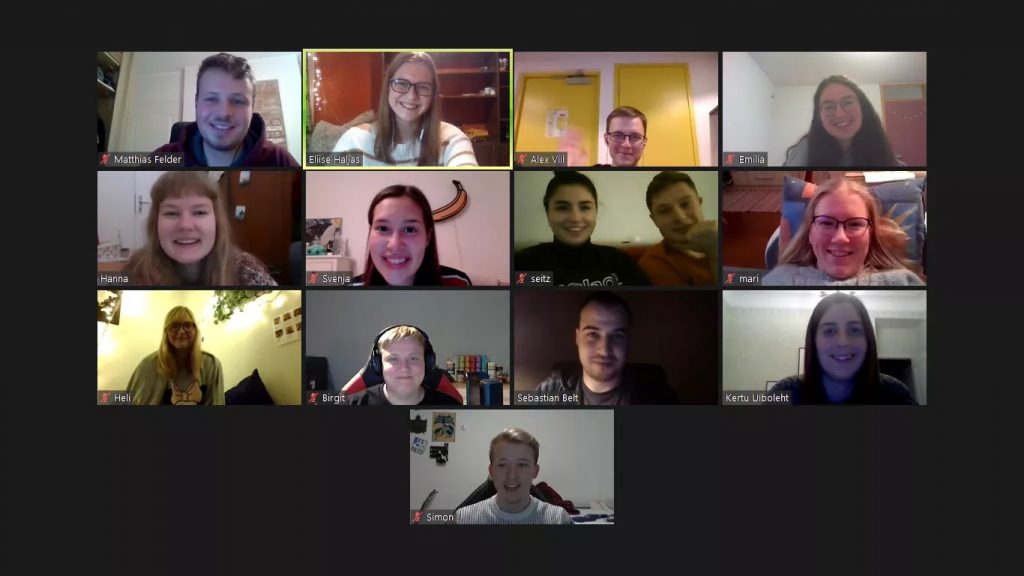 Despite the current pandemic, you've been keeping the AEGEE spirit alive by organising online exchanges. What were your secret ingredients?
Our aim with the exchanges was to keep the international vibes, which are so quintessential to AEGEE, alive. Due to the travel restrictions, it is currently not possible to organize European events, but we wanted our newbies to still experience this wonderful feeling of making new friends from different antennae. We are very happy that the online exchanges that we have had so far have been successful and entertaining to all participants, and we definitely plan to have more of those in the near future. Hopefully, we can visit our new friends physically as well, once it's safe to travel again!
What has been the key to your success? Which areas have you found challenging and how did you overcome it?
We organised online events during the lockdown last spring, and have done it again since the middle of November. As the situation with the virus has already been going on for 10 months, people are starting to get really tired of this. In our experience, our members sometimes don't feel motivated to participate in online events, since those can never replace the actual events. We have actually been quite lucky in that regard, since it was possible to have live events and meetings in Estonia during the summer and up until November. We have realized that, in order to motivate people to participate, online events have to vary in topics and be interactive. Luckily, we have some members with good technical skills, so even if technical difficulties have appeared, we have been able to overcome them.
Do you have some words of wisdom for other locals?
Keep being patient and flexible! These times won't last forever. It is just a matter of time until we can travel and AEGEE will bring people together physically again!
Any closing remarks?
Virtual hugs to everyone reading! We hope to greet you soon in our lovely little town of Tartu, or see you somewhere else in Europe.