"Social Equity Focus Area aims to make young people aware of discrimination based on place of origin, gender, sexual orientation, and disabilities, and take action to promote equity from an intersectional perspective. Raise awareness, position itself and take action to tackle discrimination from an intersectional perspective, with the aim of promoting social equity" (aegee.org)
It has been 6 months since this working group started working together! Despite the many challenges, its members have never lost sight of what they signed up for, and have worked actively on fighting inequality in all its areas. Straight to the point, in this article, you will find everything you need to know about our fighters for equality!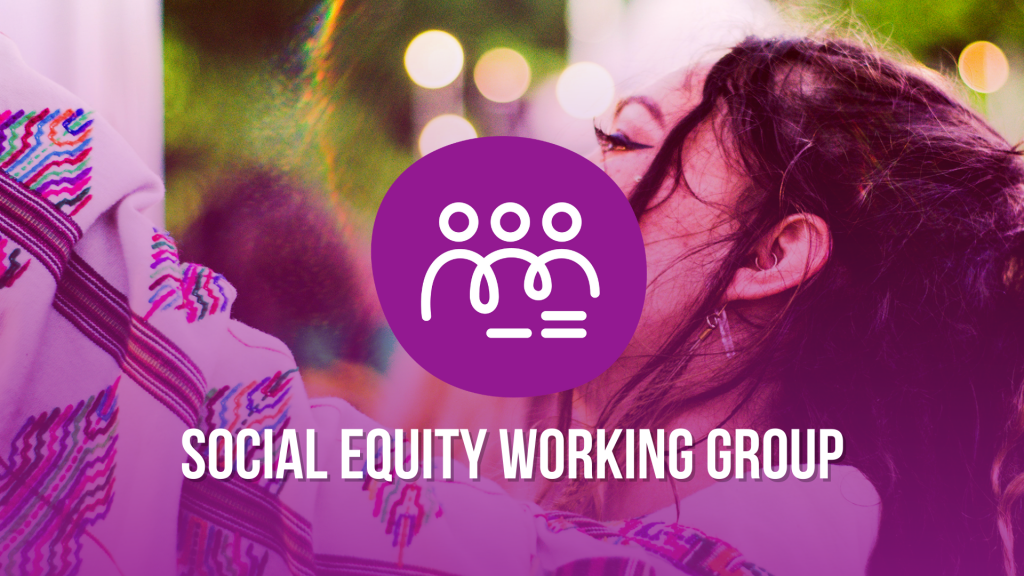 First things first! Let's meet the members of the Working Group!
Hello! The group consists of Marga Arbina from AEGEE-Oviedo (our amazing working group coordinator), Florina-Marieta Neagu from AEGEE-Iași, Panka Seres from AEGEE-Budapest, Francesca dell'Oro from AEGEE-Bergamo, Isabel Santos from AEGEE-Valladolid, Dora Varjacic from AEGEE-Zagreb and Inés Vázquez from AEGEE-León. Also, we have Elena Efremova as our CD appointed member and Spyros Papadatos as our Policy Officer.
It is gonna be half a year soon since you guys started working together. How has the experience been so far?
It's been 6 months of working together in creating the basis for the focus area of Social Equity. We have faced some challenges like the Covid situation, and some resignations, but we have also had great times organising activities with some locals and in Agora, and our Sunday live meetings are proactive and funny at the same time.
How has your work been affected by the pandemic and perhaps become more relevant?
Well, we can't go to offline events and deliver workshops there so that's something we are definitely missing. However, online events have their perks, as they are easier to access, but they don't have the same results. Also, the pandemic has increased inequality in a lot of aspects so there are many things to do to help to achieve equity.
Which areas have you found challenging and how did you overcome it?
In the team we don't have a lot of experience working with the topic of disabilities so that has been a challenge but now we have an assistant (Vasiliana from AEGEE-Thessaloniki) who has a lot and is helping us with that. Also, Spyros, our Policy Officer, is working on a policy paper related to this topic, as it is necessary to raise awareness about how little we know in general about it.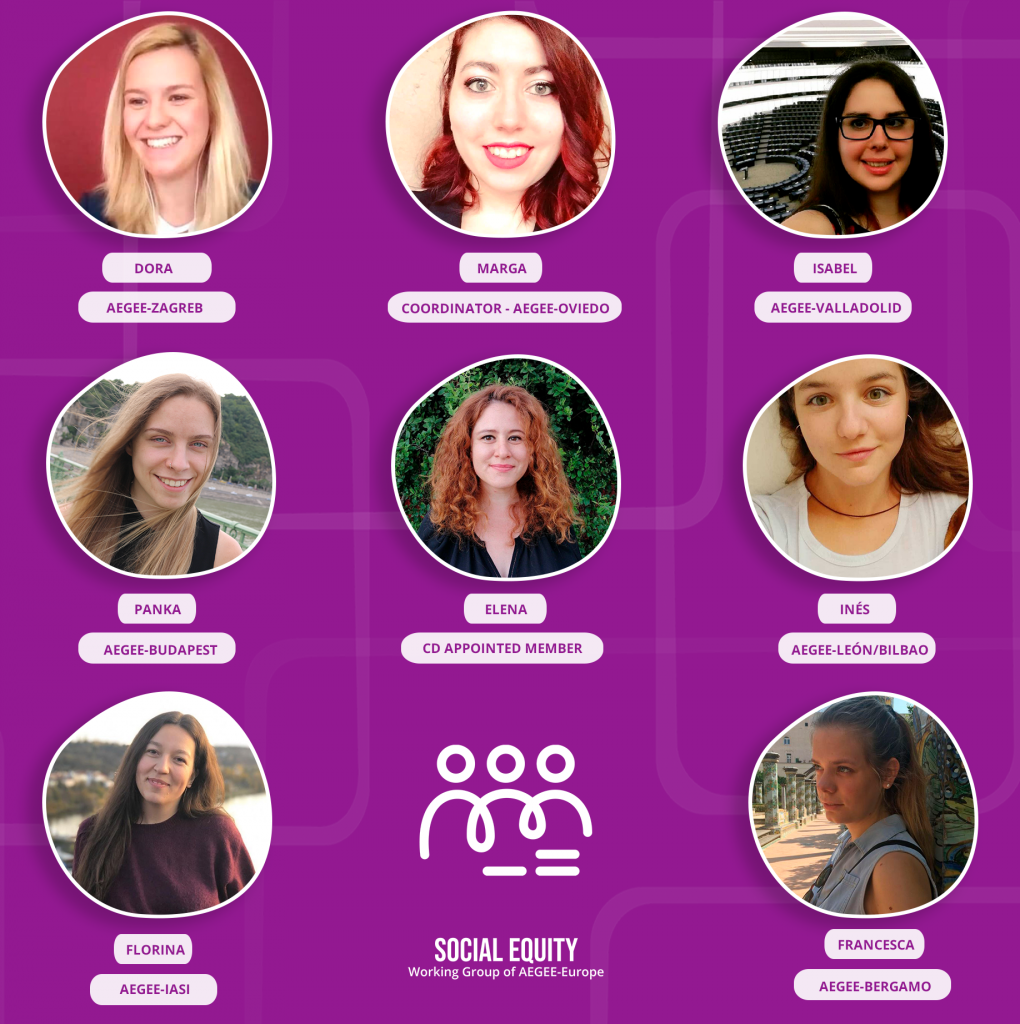 Is the working group meeting the expectations/goals/actions you envisioned for it at the beginning?
We're only at the half of our term so we haven't achieved all of them yet, but we are happy with the progress we are making, and we are confident that by the end of our term we will have fulfilled our goals, or at least, the majority of them.
What are your plans for 2021?
We are looking forward to EPM 2021, as the new action agenda will be drafted and we have a lot of plans and things prepared. Keep an eye on our social media to see them ;)
What are your words of wisdom to your fellow AEGEEans? A little thing for them to get to know the Working Group better :)
Being in a working group is a very rewarding experience, and it's the perfect opportunity to contribute to the much needed change in society, in your spare time while you meet amazing and inspiring people!