On the occasion of Epilepsy Awareness Week from 18th till 24th of May and as a part of "Disability Awareness Campaign ", SEWG (social equity working group) of AEGEE Europe has decided to contribute to making the marginalised voice of our society heard. We are presenting you the interview with Lorraine Lally, a young person with epilepsy, who is also a Co-chair of Youth Team in International Bureau for Epilepsy.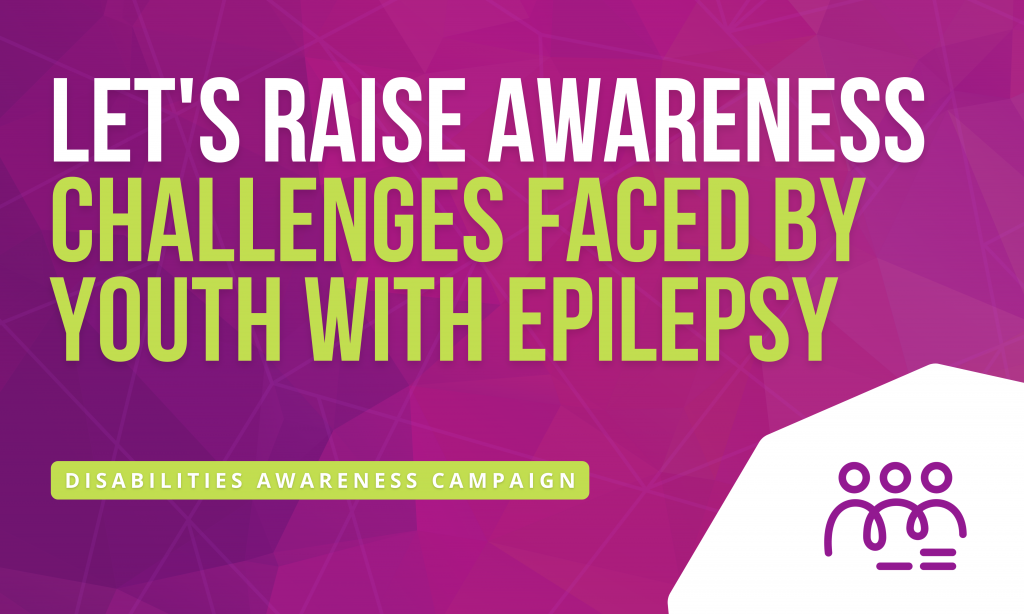 If you need to define Epilepsy, how would you simply describe it?  
Epilepsy is the most common neurological condition. It is like an electrical storm in the brain and your brain is overloaded and restarts as a result of having a chain reaction which affects all the nerves in the body. Epilepsy can cause a disruption in the normal activity of the brain and it can involve behaviour that is uncontrolled and not remembered.
What is important, in your opinion, for people to know about young people with Epilepsy?
Be kind and respectful of their life with the condition. Don't restrict them when having a seizure. Maintain and care for their head and try and prevent injury to the head. A young person with epilepsy may find it hard to talk about the condition. It is important to ask them about their own seizures and if there is anything that you can do to support them. Seizures are very individual and the needs of each young person is different. Some young people feel shame with epilepsy and they may have parents who discourage them from informing others of their epilepsy. Having seizures is frightening for young people so reassure them that everything will be fine.
Do you think that people should be more aware of this disorder, which is also considered a neurological disability? If so, how and in which (professional, personal, social) areas?
Definitely should be considered a disability. Epilepsy should be considered a disability in all areas of society including public transport, employment, education and access to services.
As a person with epilepsy it took time to accept that I had a lifelong condition that was unpredictable and until this day it is still uncontrolled. There should be a human rights based approach in dealing with people with epilepsy and all disabilities.
As a woman with epilepsy there are issues that I in fact as well feel are often underrepresented. Some of the young people like myself the seizure were worse once I started menstruating and self confidence is an issue. People should be more aware of the condition in all areas of society such as education, employment and social inclusion. The stigma surrounding epilepsy can limit the opportunities that are available to young people and it is a cruel reality on top of a neurological condition that we have no control over.
At times I speak with others who are visually impaired ,deaf,wheelchair bound and they feel for me with the epilepsy being uncontrolled and ask me how I manage the stress of living with the uncertainty.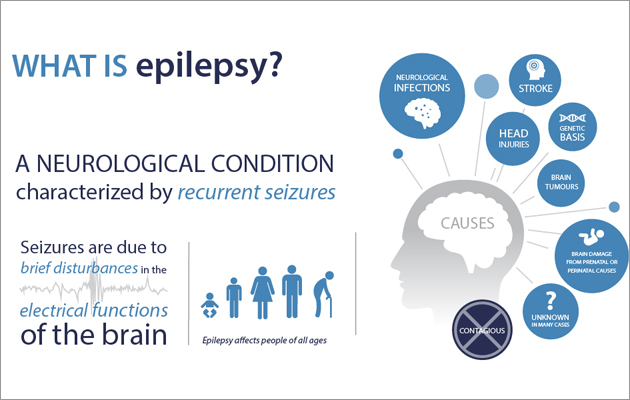 Do you think young people tell their condition to people in their community? Do they talk openly about that topic?
No they do not speak openly they do not want to be limited or placed in a particular category in the community. My mother told me as a child not to discuss the condition and not to mention it. My mother wanted people to see my abilities and my personality, not my epilepsy.
As a young person you do not discuss the topic. I have been in contact with many young people who tell me they want good friends and they want a normal social life and both seem out of reach with epilepsy. I was bullied as a child and then I made good friends who were kind to me and showed me that I had nothing to be ashamed of with epilepsy. A part of me felt as if the epilepsy was a punishment for something I did not do. I had a problem with my brain and it was going to be there forever. The anger that you feel is common and the resentment for all the medical professionals who never really understand the social disadvantage.
Do you feel that young people feel supported and understood in their community given their condition?
The stigma around epilepsy is real. The fear is that no one will be your friend, invite you to the party, no one will love you, hold you, want you, and if they do like you how will they react to the epilepsy and they look at you and say it's fine but they look terrified which I understand. If you add hospital visits to that it can be too much to explain and then you are forever labelled as the girl with epilepsy.
There is a part of you as a young person that wants to pretend you don't have a neurological condition and you want to stay on the dance floor for as long as you can with your friends. The impact of peer pressure is social and the move away from the family structure is all relevant to people not transitioning. I know people with epilepsy who have been robbed while having a seizure and another person who had a seizure and then found that the young men in the room put the video online. The condition is not accepted and there is often a reaction that you cannot predict. The truth is that people only care about those with epilepsy if they are known to them.
How does this disorder affect their lives and daily activities – what challenges do young people face?
Being in a relationship with another person, a loving and sexual relationship is an issue. Personally I have given a boyfriend a black eye. I get seizures in my sleep. Luckily as an Irish person we took humour from it with him bragging he was so good he caused a seizure. This is a challenge as a healthy sexual relationship is a basic need and often an area of worry and the concern for young people.
I have spoken with young men with epilepsy who sometimes have seizures after sex and ask if there is somewhere they can talk to someone. The fact is that my nocturnal seizures are beyond my control. At present we don't sleep together in the same bed in my house but it was an area that had an impact.
Another friend of mine from another Eastern European State never told her husband about her epilepsy as her mother told her not to. She was 8 years seizure free and now they are trying to have a baby so she is on Sodium Valproate. She was asking me how to proceed and she is now changing medication and having seizures and trying to conceive. She is 25 years old. Personally I am self employed due to my epilepsy as my condition is not under control. As a young person there are clear barriers to employment and to obtaining a job where there may be a medical assessment required. There is a practice of putting some people under pressure and employers are sometimes cruel in their treatment of persons with epilepsy. The mental health issues from the side effects of medication and the social isolation are serious for young people. Many of the AEDs cause depression and anxiety so the young person is trying to move on and progress in society with all the other pressures and then finds they are overeating or depressed as well as having epilepsy. Neurologists have seen the research on the large numbers of young people struggling with depression and they often don't explain the impact of the treatment fully to the young person.
Have the pandemic (and lockdown) affected and still affect their lives? If so, in what way?
A massive increase in social isolation is very clear. We are currently doing online support group meetings and the attendance has increased 4 fold over Covid -19 /Pandemic. The social stigma and shame that people feel is limiting their opportunities in having some social interaction. There is a desperate loneliness for those living alone with epilepsy or even for a young person who is being cared for by family members.
The mental health issues that are a normal part of epilepsy and the side effects of the medication is made worse by the social limitations of lockdown. I know many who have gone to the doctor for anti-anxiety meds and antidepressants. The social isolation and the stress of lockdown has made a lifelong condition worse. The lockdown has also meant that the consultations with the neurologist were on the phone or online and they were not able to conduct a neurological assessment then the medication reviews are limited by a lack of blood work as well.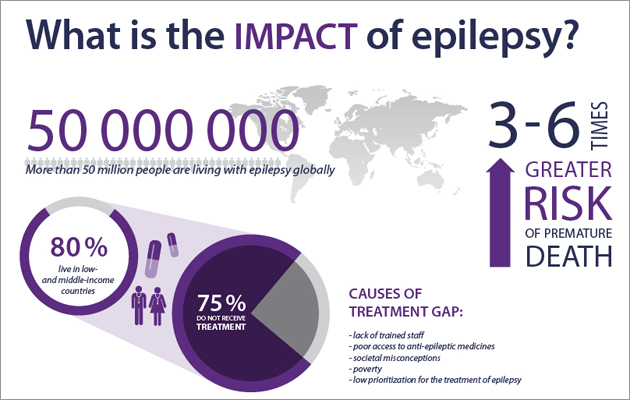 Do you believe that young people with epilepsy are integrated into the school / work environment? Do you think they face any kind of discrimination based on their condition (in public places, at school / university, in the workplace)? If yes, please share how.
No If you leave home and go to University like I did, I ended up with a neurologist in Dublin after I collapsed in the library and a staff member took care of me. Then I ended up by chance with the 2nd best neurologist in Ireland. With the introduction of the GDPR regulations most States have to ask the person as an adult if they want to use the adult service. If they are stable and the medication is working they don't use services.
I believe that if I was not a self employed person that I would not be able to gain employment as a result of the epilepsy. I have assisted hundred of people with epilepsy with workplace discrimination and for others they cannot obtain an interview. The nature of epilepsy is that employers are nervous of injuries from seizures and the risks to others in the workplace. The excuse of medical examinations and the insurance issues are always raised in defence of not hiring someone. Education was not easy. I did not inform those in the institutions that I had seizures, instead I collapsed in lecture halls and dealt with it afterwards. They always treated you differently after it and you were uncertain what to tell them.
Do you think that the government of your country, or the country in which you currently live, has a good response and strategy for the inclusion and integration of people with neurological disability? Why yes/no?
No, there is no real integration. The State takes a medical model approach to dealing with epilepsy. There are insurance issues with persons with epilepsy.
There is an issue with the training given to staff in schools to support a child who needs medication during school time. We are working on policies and the renewed policies on access for women with disabilities has given me hope that the situation will improve. The neurological situation in Ireland is appalling. We currently have 725 consultant vacancies so we have a shortage of consultants and neurologists.
The public system is disadvantaged and you can get access to. treatment and diagnostic equipment and tests if you have the money to pay privately for the access to services. The current social policies are inadequate in providing services for persons with epilepsy.
What are your hopes, fears, or expectations for the future?
Hopes:
• Supported integration in primary school and progressive educational opportunities for those from 5years to 23 years.
• Employment opportunities supported by State employers and encouragement for the private companies to hire persons with epilepsy.
• Equal access to medical services for all persons from birth to death and that those with the most need would be seen first within the health system.
Fears:
• The cost would prevent proper access and provision of educational and medical services.
• That more adults would be socially isolated and denied the opportunity to enter the workplace.
• That those with epilepsy would be discriminated against in obtaining education and training and therefore be a victim of a neurological condition that they cannot change.
Expectations:
• To respect human rights and to realise that human dignity should be respected at all times.
• That others would learn and support those with epilepsy if they saw the stigma and the loneliness that we live with when having seizures.
• That I will live a long life and see the world evolve and change to include and care for all persons equally with compassion and understanding.