The digital gender divide will not close by itself: we must act in order to make the digital revolution for all, with all, by all.
Societies are becoming increasingly digital. Over 90% of jobs worldwide have a digital component, which has made it essential for people to have digital literacy skills in order to engage with, and function and participate fully in a digital world. Regrettably there exists inequality in access to technology and digital training. Girls and women are limited in their usage and adoption of technology, their ownership of digital devices and ability to make meaningful use of access to technology. Globally, they use the Internet 12.5% less compared to men and boys. These disparities limit women's and girls' opportunities in the digital world.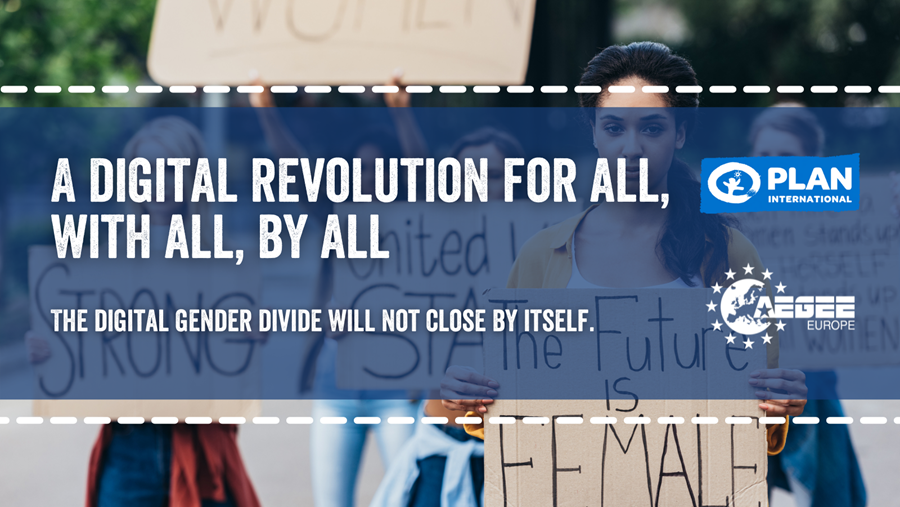 This technology gap is referred to as the gender digital divide, and has been growing from 11% to 17% from 2013 to 2019 and continues to expand in many developing countries. It will not close by itself, we must act in order to close it. If we do not try and ensure that women and girls have equal access to digital tools and teach them how to use them, we will not only hamper the development of economies, but we will further perpetuate gender inequality in many other areas including financial inclusion and inclusion in the labour markets. It will essentially lead us further away from achieving the United Nations Sustainable Goals (SDGs).

That is why it is essential to ensure that young people can take an active role in society and be provided the same opportunities regardless of their gender. Teaching girls and women on digital literacy can empower them and offer them the opportunity to overcome hurdles in the physical world, including those they face in employment and the workforce.

Our Contribution
The gender digital divide is real – and it spans from access and to and usage of the Internet to digital jobs and skills. This inequality and exclusion gap is visible all over the world and across generations. To make the digital revolution for all, with all, by all, we must address gender inequality as a whole. Exactly for this reason AEGEE-Europe and the Plan International EU Office worked together on a human library to show and address the digital gender divide and how this further perpetuates gender inequality, in line with the theme of the International Day of the Girl 2021.

A human library is an activity based on a project that started in Denmark in 2000. It uses the analogy of a library where instead of books, there are people ("human books") and participants, instead of reading stories, listening to them. These people have "experienced prejudice, social exclusion or stigma, or are leaders and drivers of change in their community". The participants have a chance to listen to their story and ask questions so as to "learn about the other person and also challenge their own prejudices".
Our joint newsletter will offer the chance to learn more about the human library and hear about the stories that were shared there.