Network Meetings are an important part of AEGEE. They teach our members new skills and bring the network closer together. Our journalist Jovana took part in the NWM Zagreb and is telling us about her amazing experience. Are you getting curious about these events now? Then don't worry: There are new NWM happening this spring, the applications are already open. So what are you waiting for? Go to MyAEGEE and apply!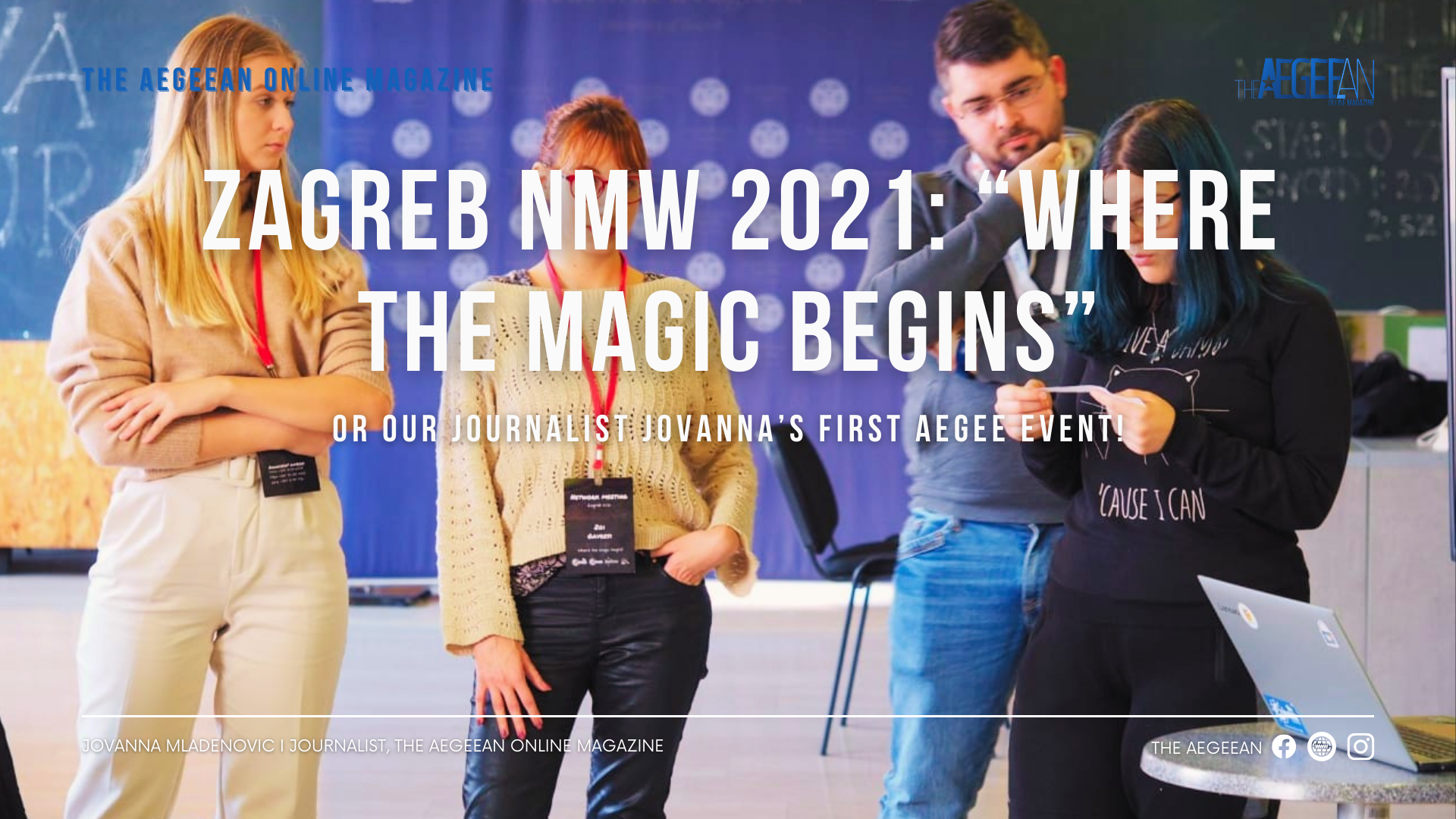 On the 9th of December, I was graciously chosen to be one of the participants for Aegee-Zagreb's NWM. This particular NWM taught us a lot about fundraising, recruiting new members and about AEGEE's European Bodies, as well as introducing us to Zagreb's culture, history, and nightlife.
This being my first ever AEGEE experience outside my local, I had a lots of fun, and was not disappointed! The people I met were fantastic, and the organisers and facilitators were very informative and helpful. With me there was also a girl named Nanda from Aegee-Nijmegen, who was just as me was new to this type of event. I had the opportunity to interview her and she had some pretty interesting things to say.
Jovana: "What did you think the NWM would be like? And has it met your expectations?"
Nanda: "I thought that it would have been more formal in the sense that we would get a lot of information.And in fact, I think that it was informal social wise talking with the others doing nice things such as a city tour and a pub crawl. So basically it was what I thought it would be which is nice. And it was better than expected!
J: "Which AEGEE event do you wanna go to next?"
N: "The Agora! I really want to go to that one because I like the formal part, because I study politics, and I think it would be nice, and I really like meeting a lot of new people! Also I would definitely either like to organise or participate in a SU!"
J: "Would you say the NWM taught you a lot?"
N: "Yesterday not so much, like about theory. However, I learned a lot from the other participants when they were sharing their experiences.Today yes, about fundraising. I didn't know much about that… just a few basic things…and that is why today I learned a lot."
I'm going to be honest and say my favourite workshop was the fundraising one, because it taught me how to provide my local with new sponsors. While having all these different workshops, a person would think that they might be boring and only focus on the learning part, but it was actually pretty fun since the team tried using energizers to make us pumped for every session. And then I wondered… is every NWM like this? Alexander from AEGEE-Kaiserslautern-Saarbrücken (already 5 NMWs under his belt), and the lovely facilitators Timo from AEGEE-Enschede, and Zoi from Aegee-Thessaloniki gave some interesting information.
J: "Has the NWM met your expectations?"
Alexander: "After a long period of not being able to do many events, it was nice seeing the live-NWMs get going again. NWM Zagreb was really fun and it definitely met my expectations."
J: "Does this NWM compare to others you went to?"
A: "All the NWMs I have attended so far have been very different from each other. In terms of the number of participants as well as their focus and the distribution between the sessions and the social activities. The number of sessions in Zagreb was a bit less than usual, but it also left a lot of room for networking and conversations about what is going on in the network, for discussions about recent happenings as well as sharing experiences, and best practices from different locals."
Next we have one of our wonderful facilitators Timo from Aegee-Enschede:
J: "Has it met your expectations?"
Timo: "Yes, this NWM has definitely met my expectations. I think a few of the most important pillars of a NWM are networking, sharing best practices and learning from each other in general to get a fresh perspective on AEGEE again. By finally being able to meet physically again, I have the feeling that many of the participants went home with a good dose of new energy to organise things for their AEGEE locals. Besides that, the sessions of the NWM gave a lot of space for sharing best practices and we touched on the topics that are important to most of the locals that were attending."
J: "Does this NWM compare to others you went to?"
T: "I think there is one common truth about AEGEE events, and that is that even though every NWM follows the same main vision, it is still an event that can be really adapted to the current needs of the network. Looking at it from that way, this NWM definitely compares to the previous NWMs, but of course, because of the group of participants and the choice of sessions, it was a very unique experience again. As the group wasn't too big, I think the general connection between all participants was also really good."
And finally we have one of the organisers/facilitators Zoi Gavresi President and member of Aegee-Thessaloniki, speaking about his experiences during the NWM Zagreb:
J: "Has it met your expectations?"
Zoi: "I was part of the organising/facilitators team, so we tried to make our ideas and expectations come true, and I believe it worked out pretty well. The atmosphere was refreshing, there was a variety from newbie's to very experienced members so at the same time an opportunity for reunions and meeting new people. Thus, a nice balance between the educational part and the fun aspect."
J: "How does this NWM compare to the others you went to?
Z: "I'd say it's rather unfair to compare online with offline events for obvious reasons, like technical problems or the chance to get to know each other better & even bond or explore a little a new city/culture. Personally, if I think about it as an overall picture, I'd say it was the best of the NWM I have attended, keeping in mind, though, that it was a great combination of different factors which one cannot have in the online ones. I'd only point out that during some sessions in particular people were less talkative than in the respective online version – maybe it's easier to take the floor in front of a screen, maybe the less sleeping hours are to blame…"
While exploring Croatia's beautiful capital, Zagreb, I learned a lot about their history and culture while also interacting with different people from all around Europe, which had always been something I had been looking forward to. We had fun evening activities such as the pub crawl, my favourite part was the Rakija bar of course, and even a karaoke party. But unfortunately due to corona we had to cut our time short, so I wondered whether or not these Aegee events were different pre-covid? Again Alexander, Timo and Zoi gave absolute satisfactory answers:
Alexander: "Of course, especially for the organising local, the uncertainty has become much greater whether a planned event can take place due to the situation or even restrictions coming into force. However, we as AEGEE have to act flexibly to this and I am firmly convinced that, despite all precautionary measures, certain risks have to be accepted. These meetings and the exchange with other locals and fellow AEGEEans, are a very important part of what AEGEE is all about."
Timo: "Of course in a practical way, some things concerning organising and executing the event are a bit more complicated and different than before, but in general the basic concepts around the functioning of a NWM didn't change that much. For me it actually felt a bit like a flashback to pre-Covid times."
Zoi: "Circumstances change and we need to adapt to them. I believe the pandemic also offered some good input. In brief, more events could take place as the cost was significantly less or even zero, more people had the opportunity to participate as otherwise because of various reasons they might wouldn't be able to attend an offline event instead. NWM in Zagreb was entirely offline, we chose not to follow the hybrid version as it would be complicated. My verdict is that people really enjoyed it and it was more than apparent that they missed the in person events. On the other hand, for the more introverted personalities maybe offline events are slightly more challenging at the beginning."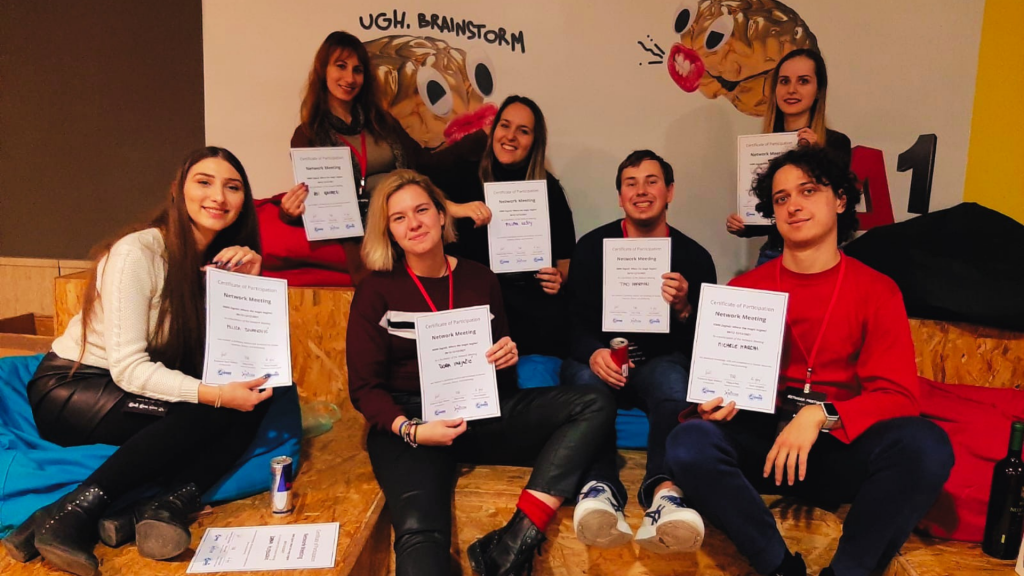 Finally,this could not have been made possible without our organisers. They tried their hardest to provide us with great accommodation, great partying and fantastic learning experiences. One of the organisers, Juraj Persut, gave some wonderful statements:
J: Is this your first time organising a NWM?
Juraj Persut: From the perspective of a local, yes. We also organised one in 2019, but this is the first time I was a part of an organisation team. Every event has its own charm, and it is special in its own way, you can have everything prepared from previous years, and still every event will be completely different from others. It is never about an event, it's always about the people.
J: Would you say that you had fun organising it or was it a bit stressful?
J.P: It was really stressful but we also had fun doing it and in the end, it felt really rewarding.
J: Do you have anything to add to your fellow aegeeans?
J.P: Always follow the AEGEE spirit!
I would like to thank Aegee-Zagreb for the lovely experience, and new knowledge I have received during my stay, and also to the participants who I met, befriended and those who gave me a chance to ask them some questions.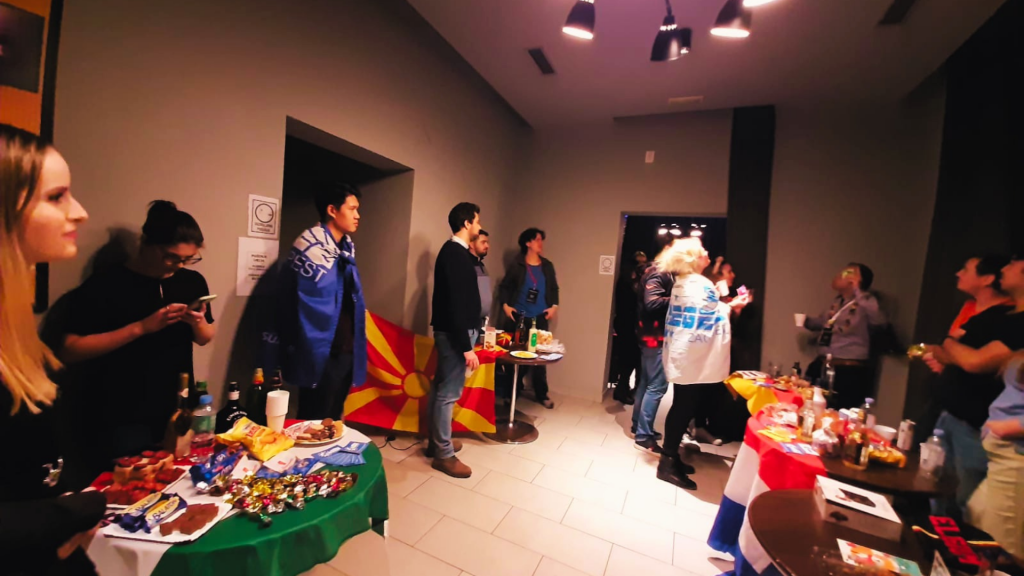 See you somewhere in Europe!