Today we are introducing Filip Brunclík from AEGEE-Praha to you! He is applying for the position of Financial Director of AEGEE-Europe. With his background in financial advising, he certainly has the skills necessary for the job. Keep on reading and find out more about his motivations!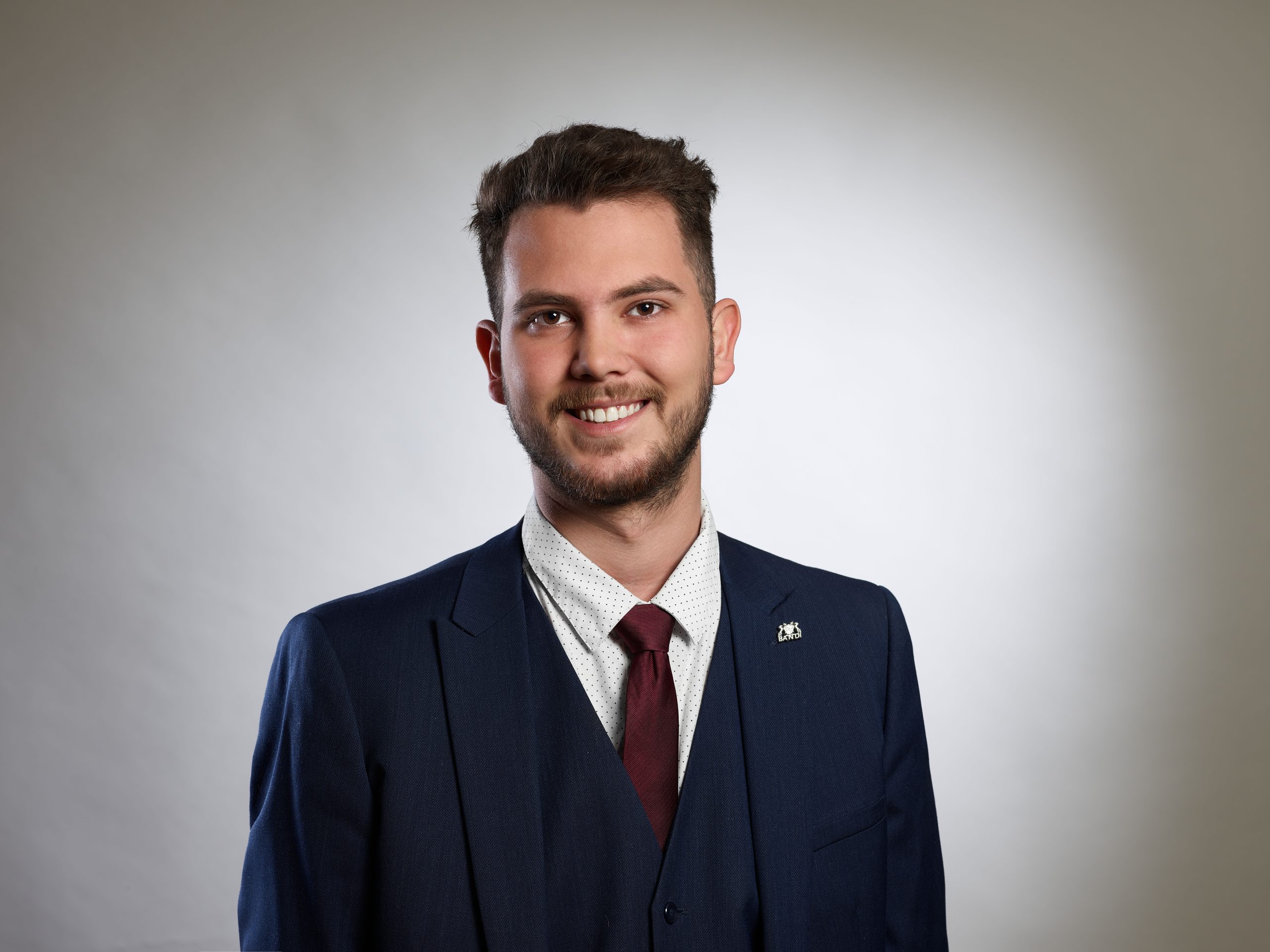 Hey, for the beginning could you introduce yourself to your fellow AEGEEans?
Hey, of course I can! I am Filip, and I am 18 years old (when I turned 18 five years ago, I decided I wouldn't age anymore). I joined AEGEE 3 years ago, and I have only been a member of AEGEE-Praha, but if I move to Brussels, I would probably also join the local there ;)
You are applying for the position of Financial Director of AEGEE-Europe. Do you have any background in that field? What are some skills of yours that will help you do a good job?
Yes, as mentioned in my candidature, I had two jobs as actuary (insurance mathematician), and now I 've been working as a financial advisor for almost two years. I also developed a mathematical software to precisely calculate and combine all kinds of products for financial advising, which I am negotiating to sell to the biggest insurance company in my country at the moment.
When it comes to my skills, my biggest asset is my ability to improvise… In my previous job I had to work with all kinds of data. That data never had the same style or marks, and since sorting 300 MB Excel sheets would be impossible, every single time I had to create a new formula full of mathematical and logical functions that proceeded and sorted all of the data.
What do you think is most important to keep in mind when managing finances?

Since I have experience in financial advising, I would say "Depends…". In general, every single person or organization has different priorities and goals and means to achieve them. There is no general answer to this question. Simply because everyone sees money in a different way. (On a less serious note, there is a joke that 100€ that your partner knows about has much lower value than 100€ they don't know about… :D same money, different value) But in general, we as human beings are emotional creatures. Everything (including money) has a different value for everyone, and everyone can treat money differently. Some are good at what others would consider risky, some are more conservative. Some have better opportunities and some do not. 
There are many things we should take into account, and good advice should take into account all variables. But what I would personally advise everyone (companies and organizations mostly) is to keep track of finances as often as possible (preferably daily), work not only with data such as incomes and expenses, but also with predictions for the future development and other economical aspects… And most importantly, always count on some unforeseen expenses.
What are the things you are looking forward to the most once you get elected? Are there also some things that you are concerned about?
Honestly, I am really looking forward to fulfilling my plans. Mostly the one about advocacy for fundraising on the European level for both local and European projects, because we really need it. But also the normal administrative work as every CD did in the past…
My concerns are about the applications for the CD because there are very few… So my biggest concern is that we will simply have too much work to do for very few people. I hope some more people will still apply at least as CD assistants, but if not, the Network has to understand that we probably won't be able to do all of our tasks, and we will have to be selective. Meaning we would be forced to do more maintenance of AEGEE rather than also focusing on development of AEGEE and its projects. Now we have four members and they are doing well. But what if we lose 1/4 of the overall time the CD has? Even now the CD works more than they should and if a CD of just 3 people would have to have the same results, it wouldn't last long. For that reason I would like to ask everyone to consider applying!
Is there something you want to tell us? Now it's your time to do so.
Just enjoy your AEGEE life <3 It's probably the best time of your life <3