Agora is fast approaching and in this article we present to you Ershat Turan Muradov. He has a lot of experience in team work and is planning to initiate a PR campaign for AEGEE once he is elected. Find out more about Ershat's candidature here!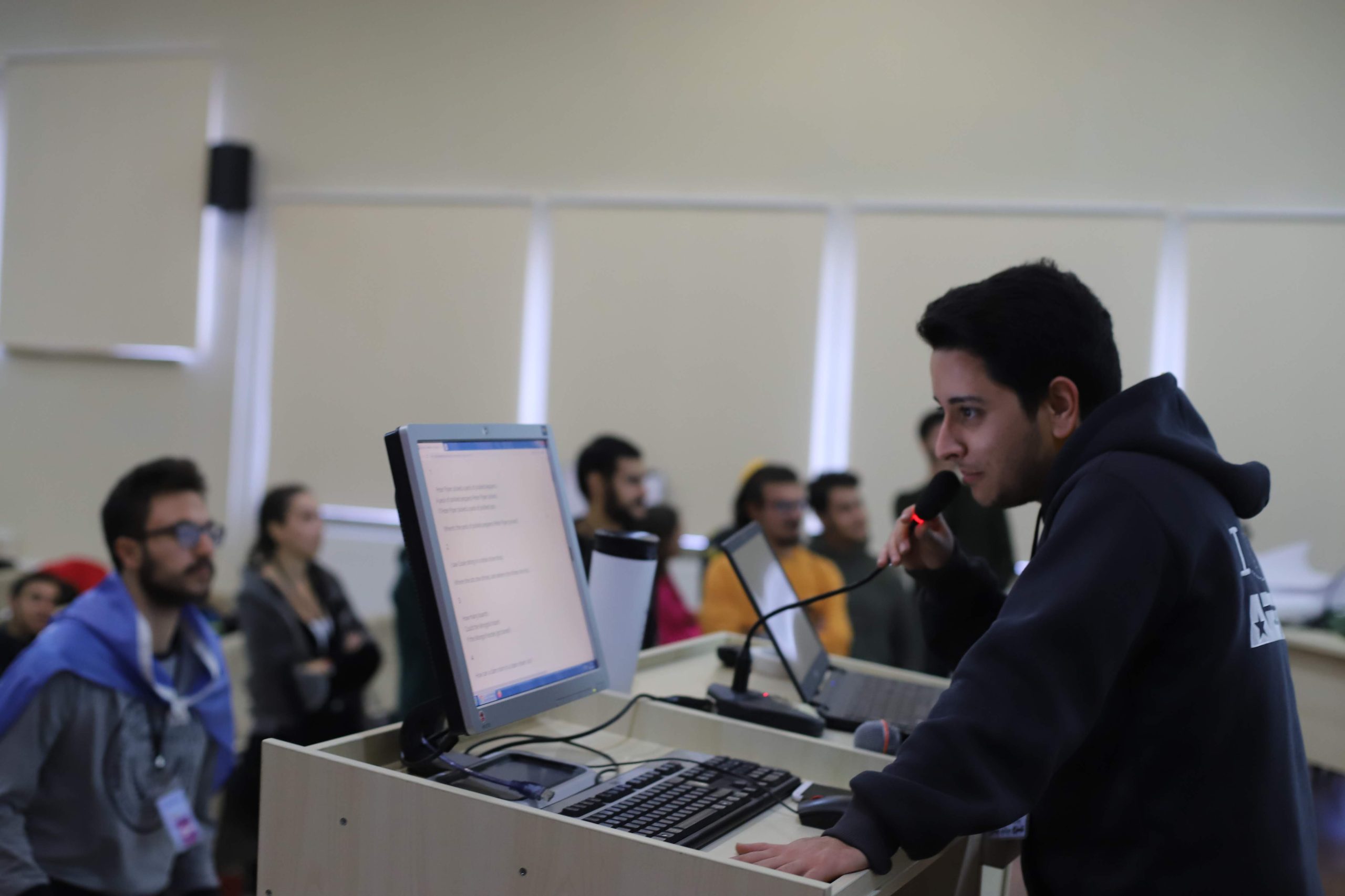 Welcome, can you tell us who you are? What are your experiences with AEGEE and what was the moment you realised AEGEE is for you?
Hello dear The AEGEEan! I am Ershat, I am 21 years old, and I am a member of AEGEE-Antalya. I am originally from Azerbaijan, but I lived in Turkey and North Cyprus. I have been an active member of my local since 2018. So far, I have experienced a lot at my local and on the European level. I was a member of Civic Education WG and I am still a member of the Public Relations Committee.
The moment I realised AEGEE is for me was RTC-Antalya 2018. This event was my very first event and I was an organizer. I have always been a team player and when I noticed the importance of teamwork back in 2018, I said this place is for me!
What are you looking forward to most in the case of your successful candidature?
Well, as I mentioned in my candidature, I want to focus on visibility problems mostly. I am running for member of the Comité Directeur but my portfolio is mostly about PR, design and video editing. That is why I am planning to be the Communications Director. To be honest, after the pandemic AEGEE suffered especially in the form of human resources and to reverse that the best method would be an efficient and sustainable PR campaign. I have worked within PR teams as a volunteer/professional with similar focus and I want to use my experience to solve the visibility problems.
CD position requires teamwork in AEGEE, how do you see yourself fitting in a team? What are some of your skills that would keep the team motivated?
I have been a member of teams which had different dynamics. I was a professional chess player since age 7 and I was a trainer for almost 3 years for kids in primary/middle/high school. I have played basketball as the point guard in high school as well. So, when it comes to teamwork, I have a lot of experience even before I got into AEGEE.After I joined AEGEE, that teamwork feeling I was used to came back into my life and AEGEE gave me a chance to also develop many beneficial teamwork skills. I have
learned a lot from older AEGEE members and worked within many teams. I can say that I am a good negotiator, I can keep calm in crises, and I can lead teams in a very efficient way. I have had a lot of chances to experience both thematic and logistic based team building and since we are going to do both in CD I am more than ready for this year!
Say, there are some policies that you do not like but they go through in consensus. How do you see yourself compromising with the decision?
Working within the Comité Directeur, every team member is supposed to compromise or let go of their personal interests and rather focus on teambuilding and teamwork as to nurture the team dynamics, so I am satisfied with having to reach a consensus and compromising in the meantime if that means that the AEGEE will be able to run in a better environment.
What area of AEGEE would you like to focus on as a member of the CD? What are some of your skills that help fit this role?
As I have mentioned many times before, I want to focus on the visibility of AEGEE and the image of AEGEE could be better with regards to being more open towards those who have never heard of AEGEE, or those who want to learn more about the inner dynamics of AEGEE, basically the "bigger picture".
A CD member requires mediating skills to work with working groups and local bodies, and there's bound to be conflict. In these situations, how would you bring two contradicting bodies to a negotiating table?
Crisis and conflict management is a crucial aspect in teamwork related projects. As there will be conflicts, there will also be a negotiator to settle the deal in a win-win situation for all. First, I would want to learn about the perspectives/demands of both sides in the respective topic; after which I would focus on having representatives from both bodies and have them meet and discuss the possible outcomes. If the situation allows, it is always better to have multiple possible points of consensus for an agreement, as to ensure the reaching of a suitable consensus for all. We have multiple commissions/committees within the Network which would help settle the deal; be it the Network Commission (in case the conflict is between two locals) or the Mediation Commission; Safe Person Committee and more who would also assist us in a situation like this.
Is there something you want to tell us? Now it's your time to do so.
As you may know, I am not going to make it to Novi-Sad. I am wishing everyone the best for and good luck to other candidates.